For those that haven't heard, there is a huge debate going on about a certain "batch" of cars built the week of 8/28. My pre-ordered performance blue ST2 was one of those. It was built on 8/28 and as of 10/8, is STILL sitting in Michigan at the plant. No one will give us a straight answer as to why the cars are still there. Answers range from "Normal part of the transit process" to "extra quality control measures" to "They got buried on the lot and couldn't be accessed to ship out"... All a bunch of horse
* if you ask me. My timeline for this whole process goes as follows:
5/3: Pre-Order a Performance Blue ST2 with Navi and Blue interior
8/28: Car is built and has an ETA of 9/10
9/10: Car is confirmed still at the plant, reason unknown
9/17: See above
9/24: See above
9/28: I find out that an Oxford white ST2 with navi/moonroof/Smoke Storm interior was built 9/21 and is already on the train!!!
9/31: I march my a$$ up to the dealership and give them my money for the Oxford white one and tell them to call me when it gets here
10/4: IT ARRIVES!!!
Here are some pics of it the day I picked it up.
Out with the old, in with the new: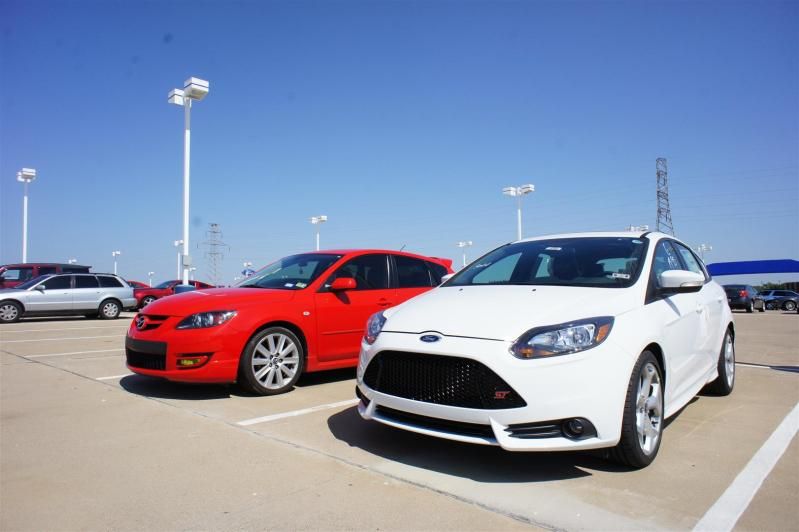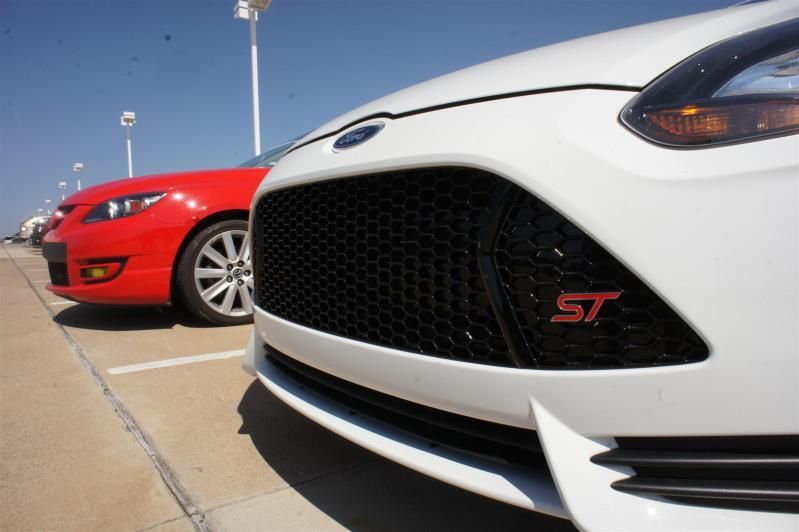 There are no other pics of it while at the dealership as it was dirty as hell and still had all of the plastic on it (Per my request)
Home and cleaned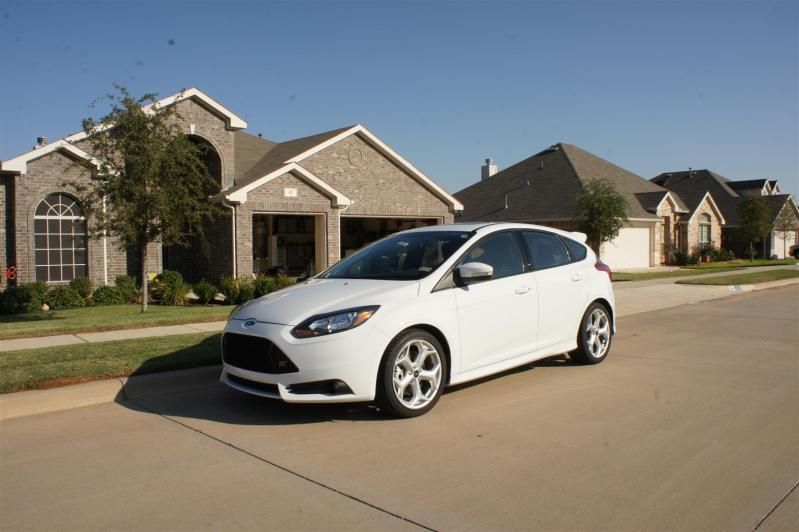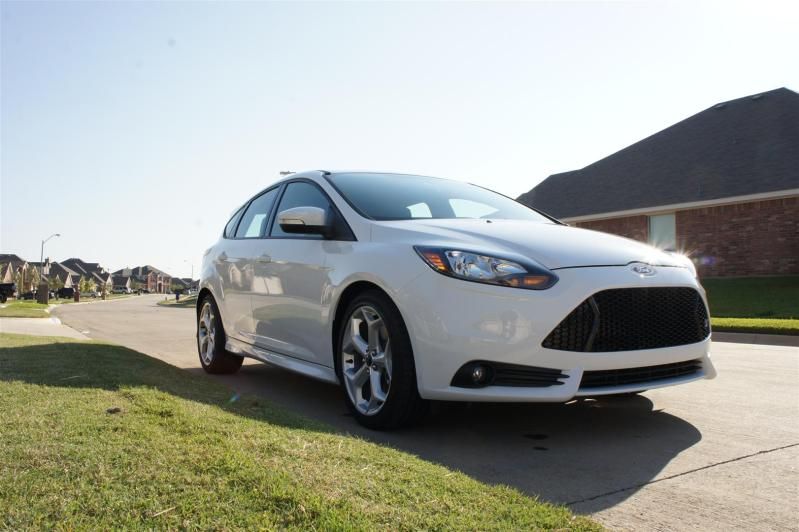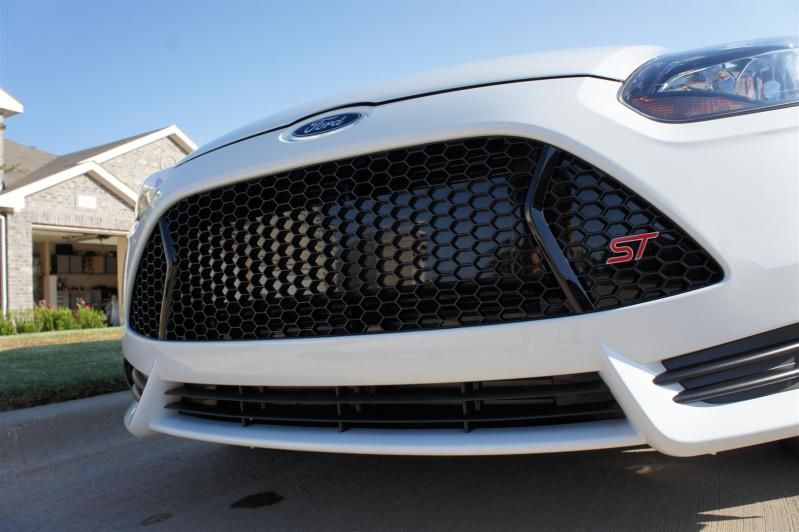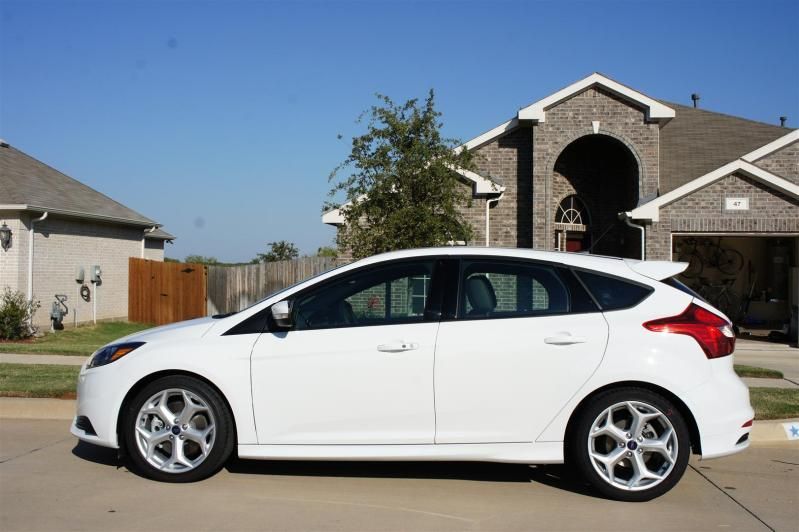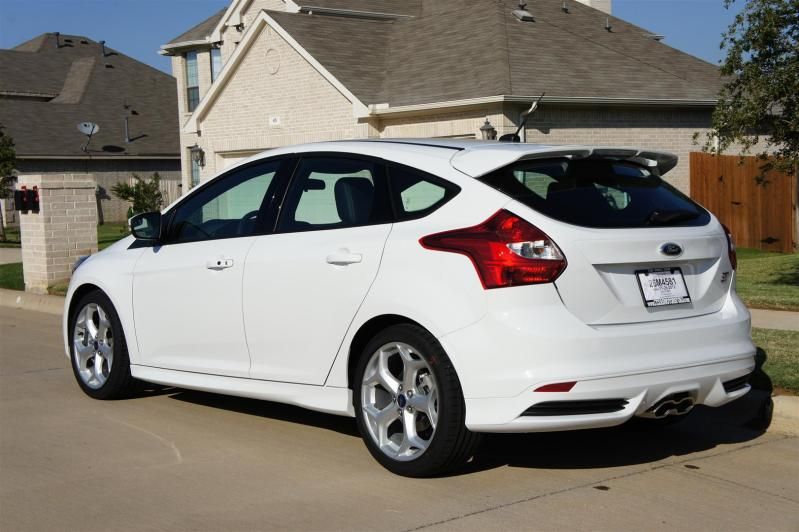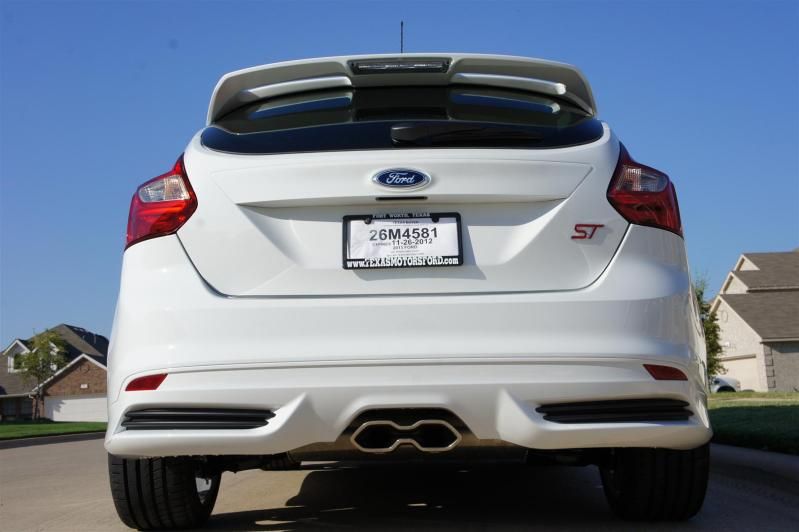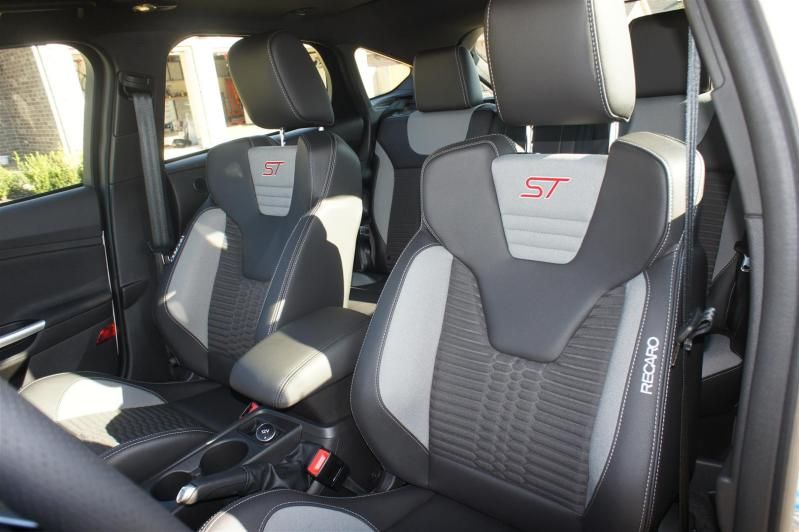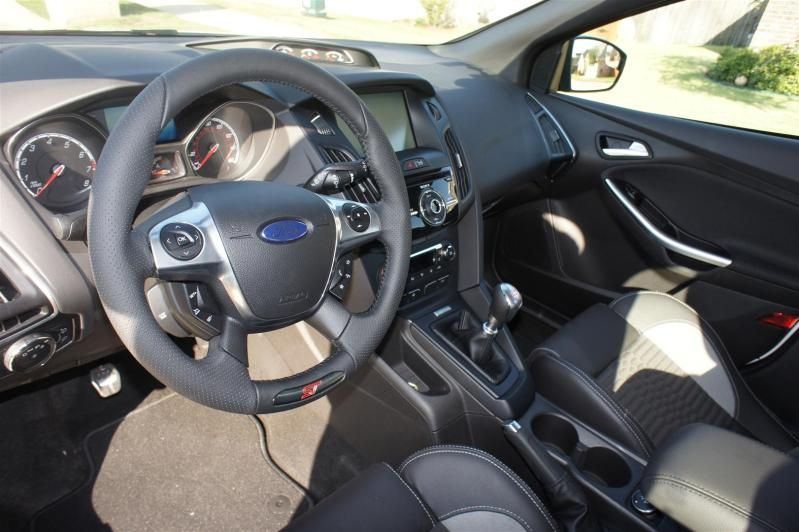 Mods so far:
FOCUS badge removed
Plasti-Dipped wheels while waiting to decide on new ones
30% Tint all around
Ordered:
SCT Flash from Unleashed Tuning (jumped too soon... should have waited for a FJ Sponsor)
Force Engineering 3" catless Downpipe
http://www.forceengineered.com/Produ...uctCode=MK3DP1