Well, I'll add my two cents in here despite having just traded the Focus. Gave her up yesterday. Actually nearly shed a tear as I pulled up at the dealership and got out. I'm Stephen, 24, currently at Fort Hood. I've been on the site a lot less frequently the past year but used to be on here often and was in with the Gump Crew on the southeast forums. Good crowd but unfortunately, life has taken everyone different directions, and other various reasons and that group has died off. Not that I'm there any longer anyway. From Alabama, graduated from UAB and commissioned into the Army, so currently out here in Texas.
My '05 ZX3 was my first car and I got it new. Chose the blazing copper because a) they had a crap tone of them on the lot, oddly enough, and b) I like driving something that not everyone else has. 108k miles later, just traded her and my Wrangler for a 2012 Mazda3. Anyway, the Focus...Roush suspension w/ rear sway, 17" Axis knockoffs (Kazeras), Mach 1 lip, blacked out the mid section of the front bumper, painted mirrors, F2 RS replica spoiler, F2 header, Roush exhaust, Cosi CAI, front strut bar, and a few other random bits. No real issues other than replacing the a/c last year, but at this point she needed more attention/maintenance than I wanted to spend to clean it back up and make certain it keeps going another 100k, so between that and not needing the Wrangler that I bought as a winter vehicle since I was to stay in Missouri, I figured it was a good time to trade while I could still get something for the Focus. They gave me $2800 for it, which offset the small amount I lost on the Jeep, and still allowed me to make a bit off the trade, so went with the Mazda3 w/ the new Skyactiv motor and it's 28/40 MPG.
Pics of them all...
The '04 Wrangler Unlimited. Hardly knew her! Had a little fun though. Bought it on a Saturday night, and broke 6+ inch ice Sunday morning. I foresee another Jeep in my future in a few years. Just no need currently and don't have the budget for such a toy.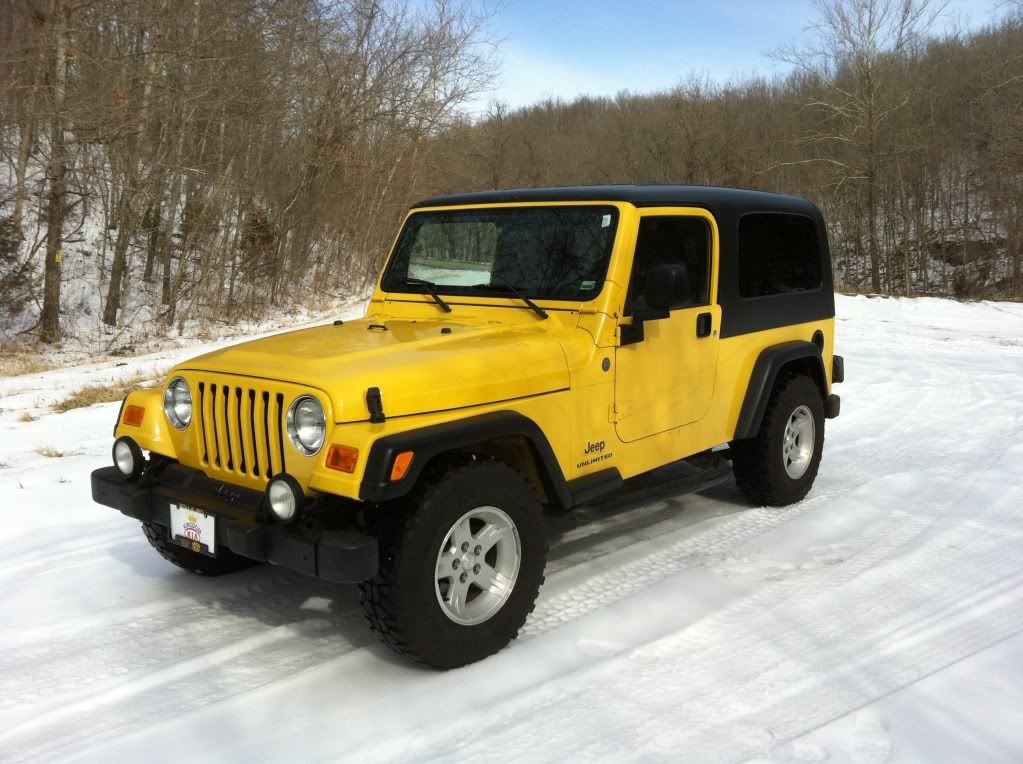 The Focus...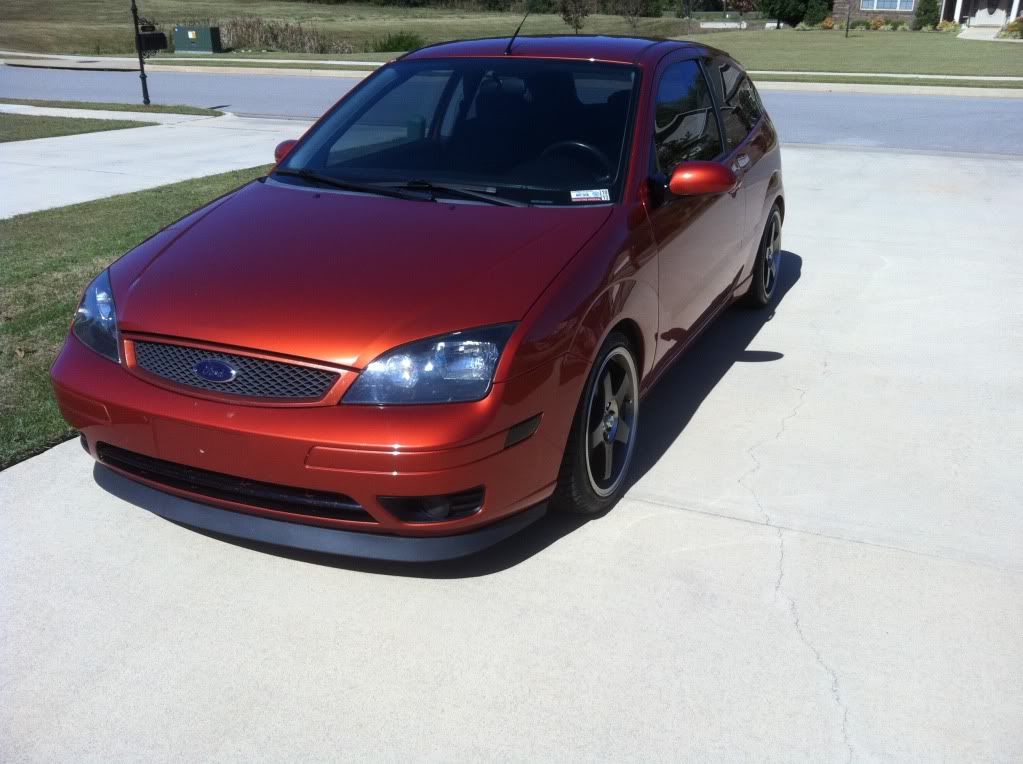 The new Mazda... Not much planned aside from minor exterior touches. Probably get it tinted tomorrow. Plan to black out all the emblems, tint the tails (debating between smoked or going all red), front lip, roof and trunk lip spoilers, and eventually a slight drop with probably 18" RX8 5-spoke rims. Keep it clean and near-stock appearance. Nothing for go-go mods except maybe an intake. I want to keep this high mileage thing going!