Skimming through Houston-Imports and found this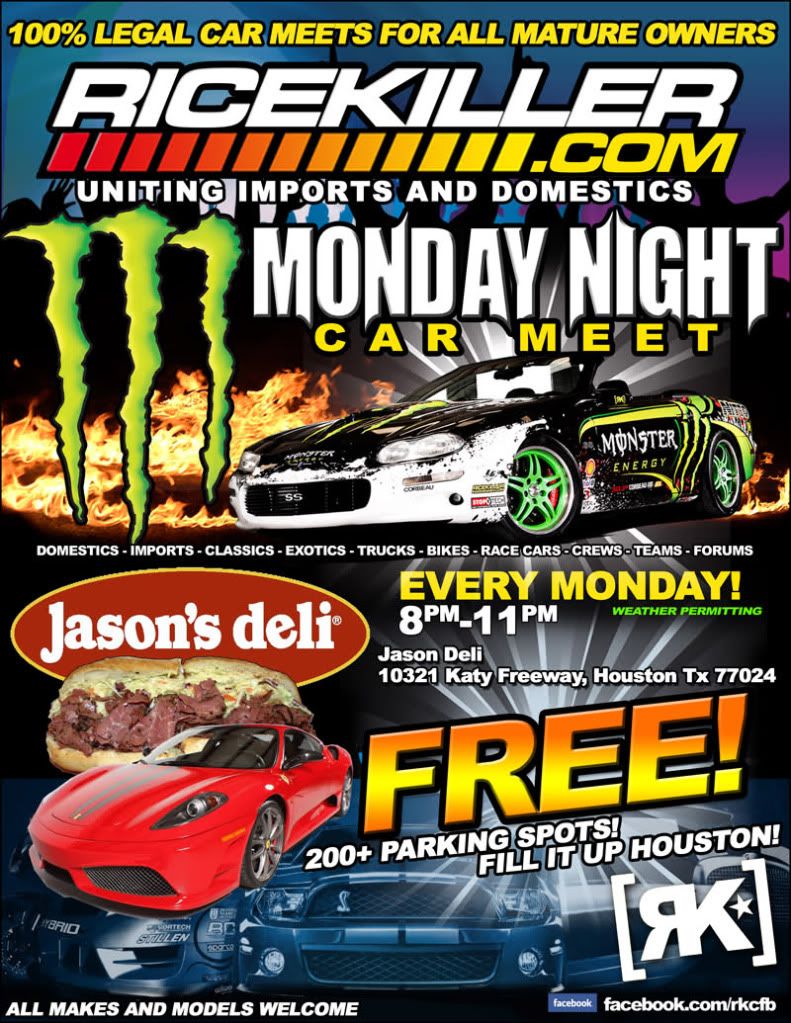 FREE MONSTER ENERGY
WELL LIT PARKING LOT
SAFE, LEGAL, FUN!
ALL MAKES AND MODELS WELCOME
WE ARE BACK FOR THIS YEAR!!!!!
1.No Revving or Burning Out
2.No Fighting, Drama, or Bullshit
3.No Drinking in the Parking Lot (Or in your car)
4.No Drugs of any kind
5.Park in one parking spot, dont touch others cars
6.Leave and enter the GTG area like a mature adult
7.No loud music
8.Respect the event organizers and the parking lot
9.Pick up your trash, dont leave it around (can not stress this one enough guys, please no littering
I am wondering if anyone would be interested in attending this every once in a while? Personally, they had me at "free monster"