Its getting closer and closer every day so its time to get OFFICIAL!
For all those planning on attending the most epic nationwide event of all time, and all of you should be, this is where we will discuss our crew's preparedness and route!
There are two route options for us, the first is the most direct and is about 17 hours of driving: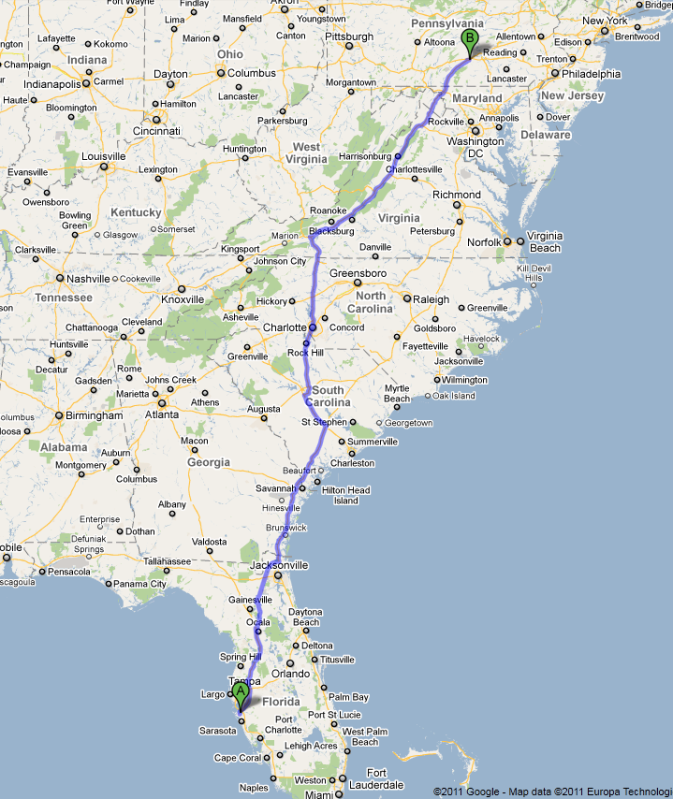 The second is the one we have always taken in the past, due to convoy meet ups/shacking locations which takes us through Atlanta and is about 19 hours of driving: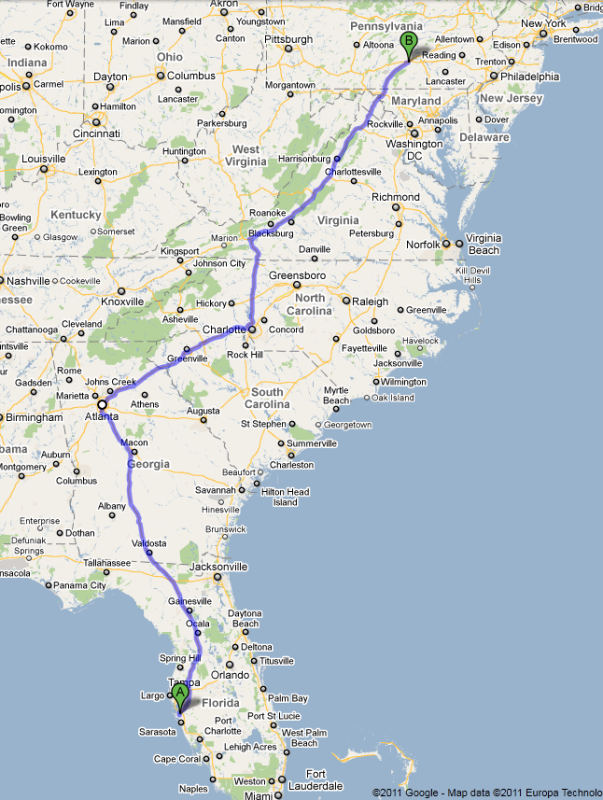 We will be meeting up with other convoys along the way and will be discussing all that information as it is available.
As of now, my plan is to leave Thursday, June 2nd at sometime and get as much driving in as possible or get to our proposed shacking spot. Personally, I'd like to not spend any money on hotels on the way up there and just meet up/shack up with members along the route. More on that later as well.
More info on the event can be found here:
http://focusrising.com/
http://www.facebook.com/pages/Focus-Rising/207071068734
http://www.focusfanatics.com/forum/f...ysprune=&f=108
Be there or be washing your hair, or whatever it is James always says...