July 30th - August 1st 2010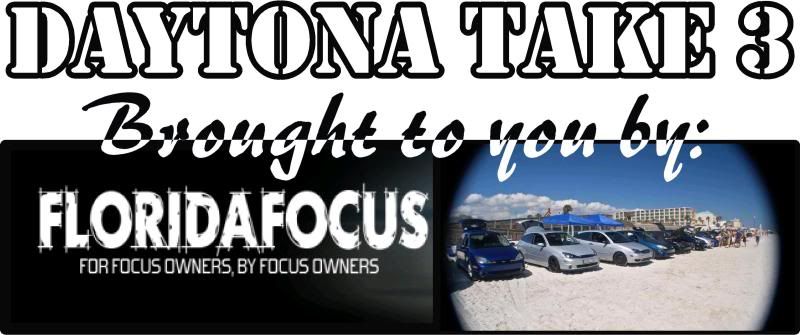 This is the official Daytona Beach 3 meet page. Please try to get everyone that wants to attend,on here. This will also help get us more people.
Now on to the info. This will be much like last time but hopefully better. If you made it to one of the last 2 meets then I'm sure you will come again :what:. This meet doubled in greatness from the 1st meet to the 2nd. It was just more of everything. If you'd like to know what you missed then please check out the pictures in the last Daytona threads. For the next 2 weeks we will see how many people actually plan to make it and at the same time we will be looking for decent hotels. Although I think we should all try to get a room at the Beachfront Inn. Next, a lot of people will be there all weekend, so please if you plan to attend make sure you request off from work, get permission from your parents/girlfriend if need be to make sure you get the full experiance of what goes on. This isn't your parents backyard BBQ, so if you get easliy offended or just don't like fun than this probably won't be a meet for you.
Things to bring:
- Pillows (if your sharing a room then bring extras)
- Towels (Same as above)
- Beach chairs. There is never enough. No offense to those who didn't bring any last time. Walmart sells them for $9.
- Beach/ shade tent. We had 3 last time. We could use a couple more.
- Swim Shorts? I don't need to remind anyone to bring these do I? ( :dunno: Omar, Jeremy)
- A+ game (get lots of sleep the week before, you won't get much there)
- $1 bills :evilgrin:
- Camera(we need more pictures this time)
I will add more as it's suggested to me.
Things start off Friday with people getting there through out the day.Once most people are there we do dinner then hang out for the night. Saturday up and on the beach between 9-10am. Early, but we need to get spots together on the beach. So if you plan to drive up Saturday make sure you leave with enough time to get a spot. Lunch we do whatever is thought of, but the last time we thought to go to PIzza Hut. After the beach it's showers and getting ready for dinner and a night on the town. Sunday is lunch followed by farewells and hopefully pictures if the weather is ok. It rained last time. Sooooooo, if this sounds like your kinda weekend please join in and make some friends. I give you my word you're gonna have a good time.
And this is just part of the fun! This could be you.