Screenname: azbobbybooshay10
Owner Name: Bobby Patricca
Location: Northern AZ
Vehicle: 1999 Mercury Cougar V6 MTX
Vehicle Nickname: "Sonic"
Story: I bought this car July 5, 2005. I had previously owned a different 99 Cougar ATX in 2004, but young and dumb got the best of me and the car got repo'd. I dealt with a couple junker cars for a few months before I found a dealer that would help with my credit situation. I found this 5-speed Cougar and jumped on it.
Here is how it looked shortly after I bought it.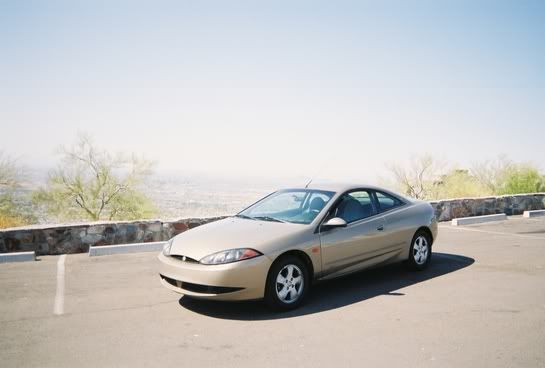 And after window tint.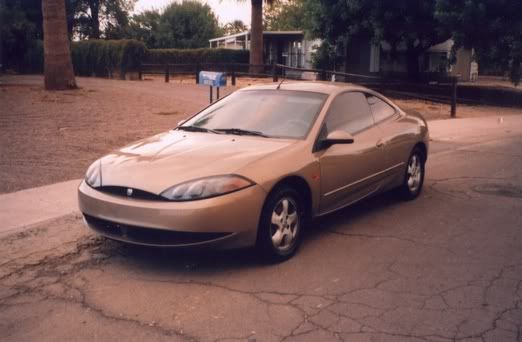 On September 22, 2005, I got in an accident when a Pathfinder slammed on her brakes in front of me to turn into a driveway. After the accident, I was informed by my insurance company that they had screwed my policy all up and then cancelled the policy. It was their screw up, but they refused to help rectify it, and I was left with a wrecked car to fix on my own.
Here is the damage that I was left with.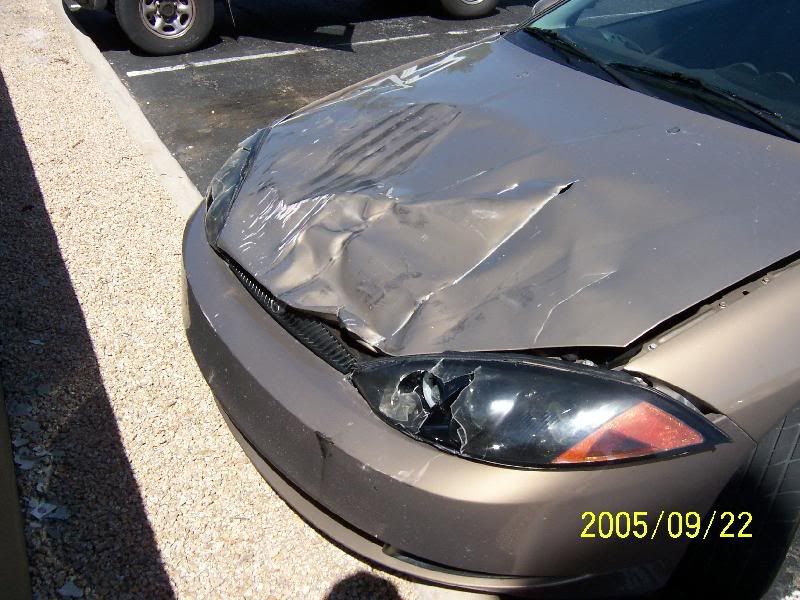 Doesn't look like much damage on the outside, but underneath it tweaked the radiator support pretty good. It was about half an inch from the front of the engine. But nevertheless, I went forward with doing the repairs myself.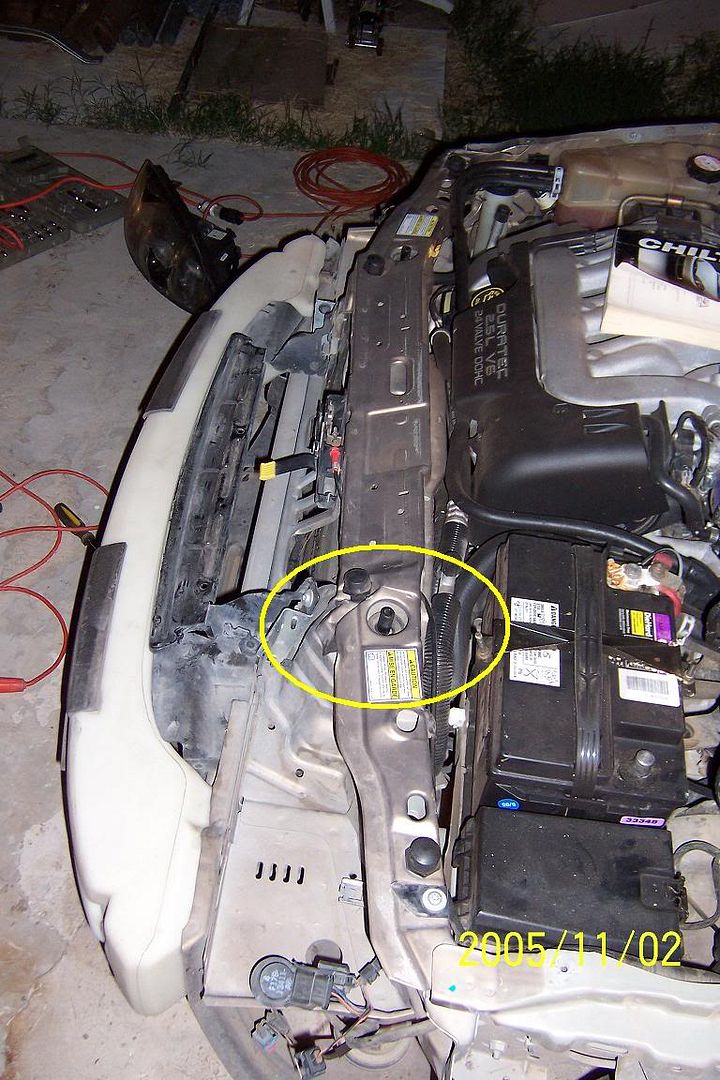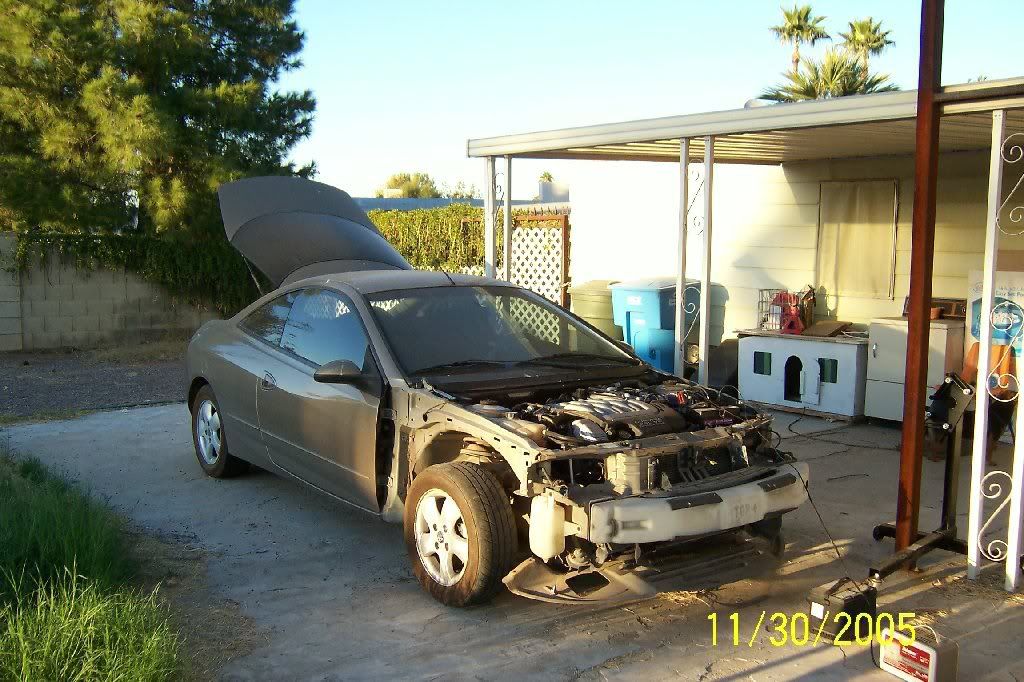 After several months of accumulating all the needed parts, and then the repairs themselves, Sonic was back in one piece and back on the road. Not pretty, but back on the road.
After a few months, I got tired of all the different colors and decided to primer the whole car in flat black. Here is the result.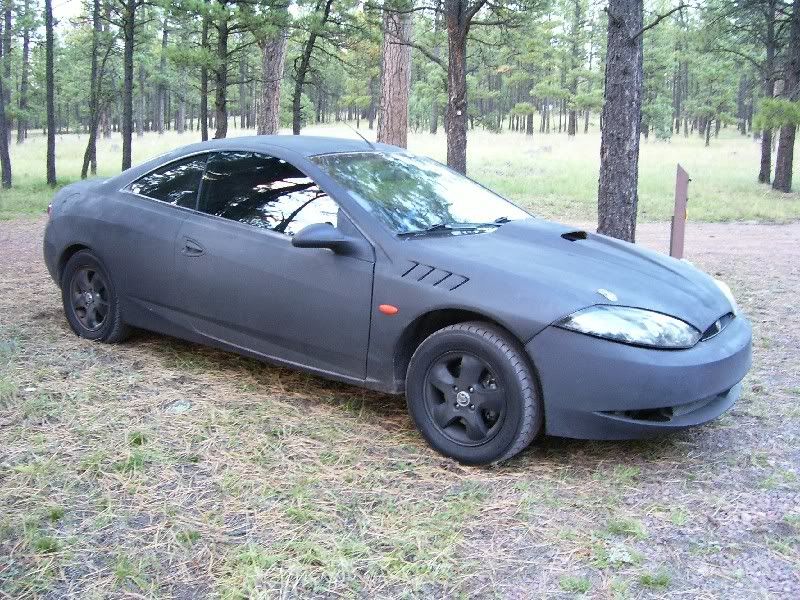 In November 2006, I decided to start autocrossing. I had an absolute blast doing it, and it set the "racing" bug into my mind.
It was after this that I got my exhaust redone the first time, using a Flowmaster 40 Series Delta Flow muffler.
http://www.youtube.com/watch?v=dvVIsMXcfzA
Unfortunately, about a week later, on a Focus Canyon Lake drive, a bolt inside the transmission gave up the fight and I was left with this.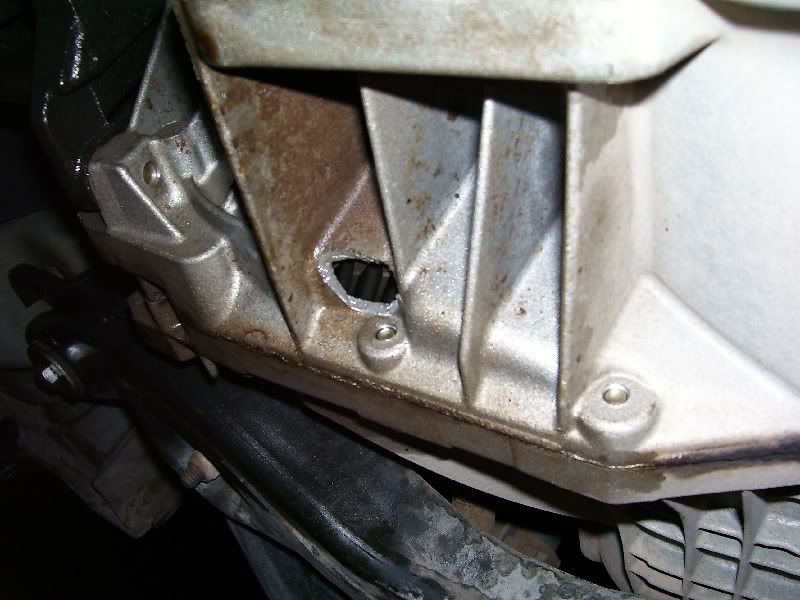 Now I had yet another winter spent repairing the car. I decided to do more than just the transmission this time though, and I did a number of mods while the car was apart. I did a battery relocation, and replaced the suspension with B&G springs and European ST200 struts to lower the car and firm up the ride. I also replaced the hood and fenders with OEM ones because I felt the current look of the car was a little too much. Here's the end result that rolled out of my backyard in early June 2007.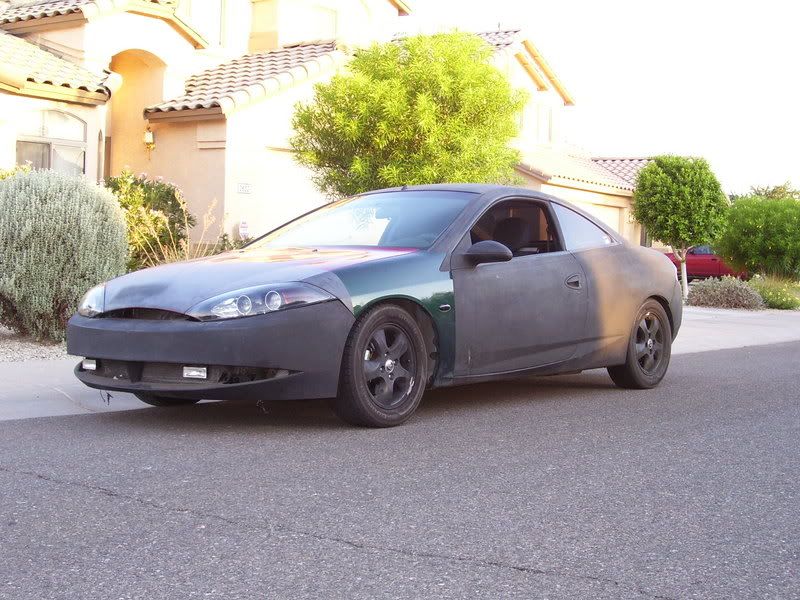 After I got the new fenders and hood reprimered, the whole car started to look very sleek and clean, while admittedly not perfect.
I also had the exhaust slightly redone to a single side exit exhaust, still using the Flowmaster muffler.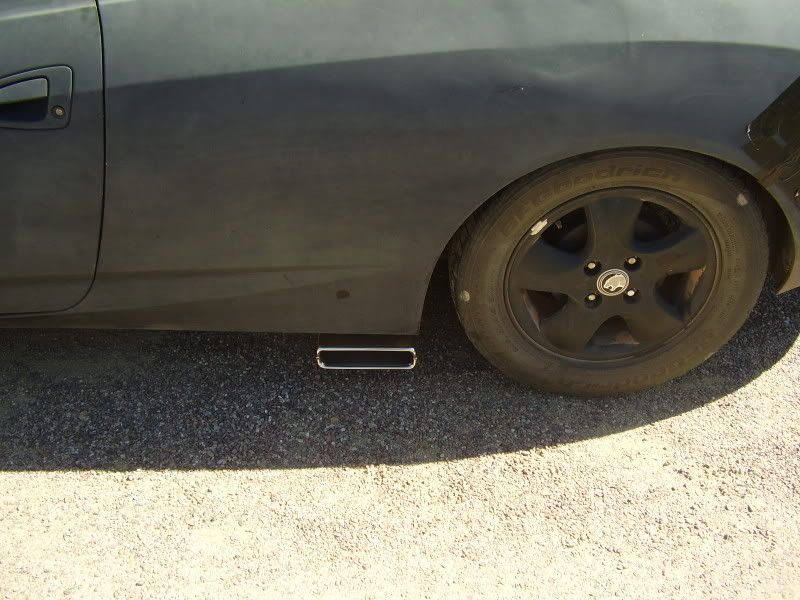 http://www.youtube.com/watch?v=EW96rXgkJfY
I also got some goodies for the interior to keep me planted during the autocross events.
After a close encounter with a curb, I needed a new front bumper, so I replaced it with an 01-02 Cougar bumper. So here's how the car looks now.
I have many more plans for the coming winter, basically transitioning the car into a street legal race car for autocross and HPDE events down in Phoenix. Once all is said and done, it should be a fantastic car for the track events.