Great start to one of my few days off. Came out to my car, ready to goto my brother-in-law's bar and found this.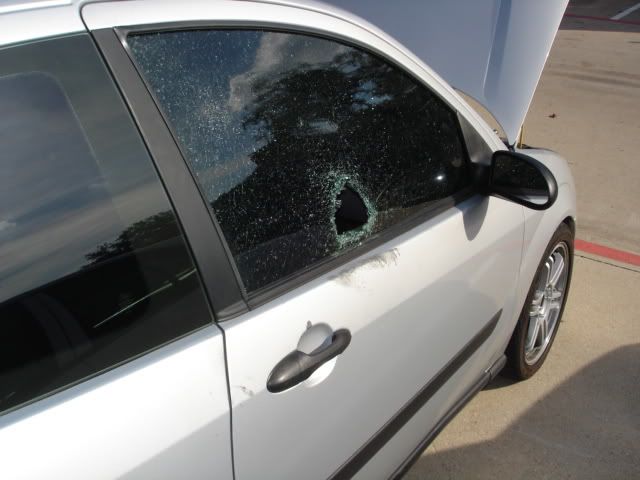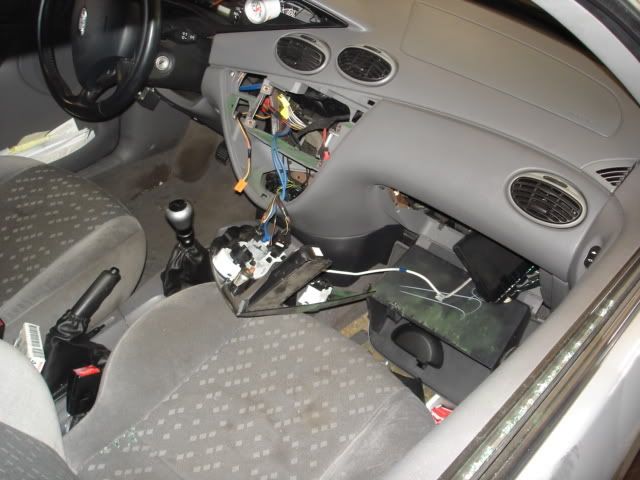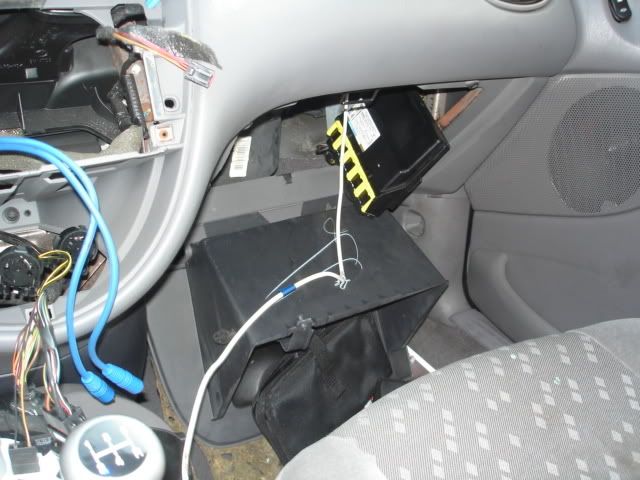 why did they want my car's ECU? or where they stupid enough to think that it was part of the radio?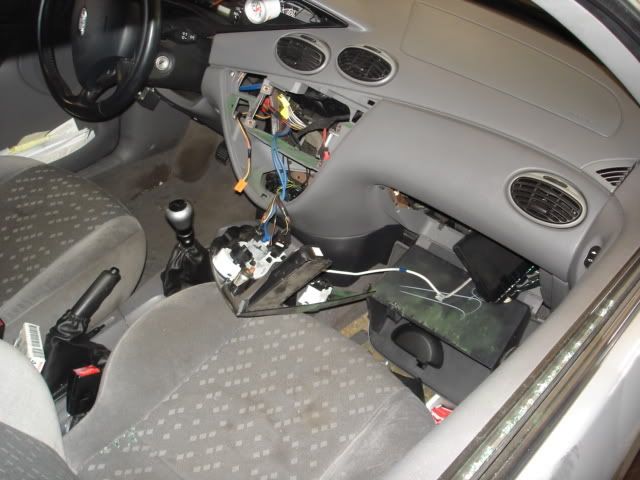 You know whats sad? all they had to do was slide it out..none of that
* was necessary.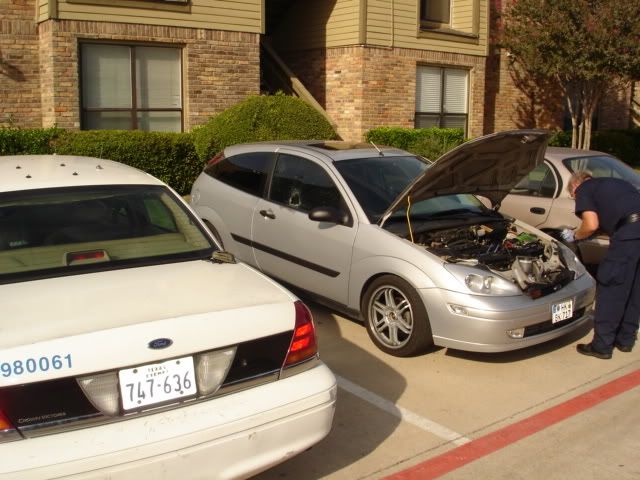 Dallas's finest hard at work.
What scared me the most, was my hood was popped..where the most valuable of it all sits..we think they were going for the the headlights maybe...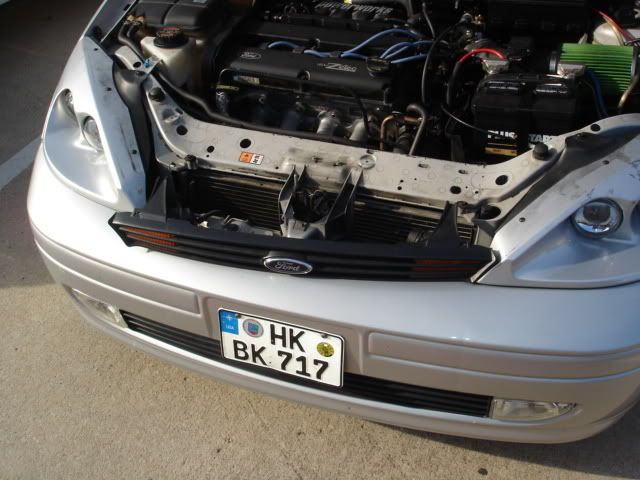 all the black spots are the fingerprint dust they use to lift prints...found a couple..maybe I will get lucky and one of them has a record and can be found...
Why they left the 2 autometer A/F guage and Boost gauge, i will never know...
Before....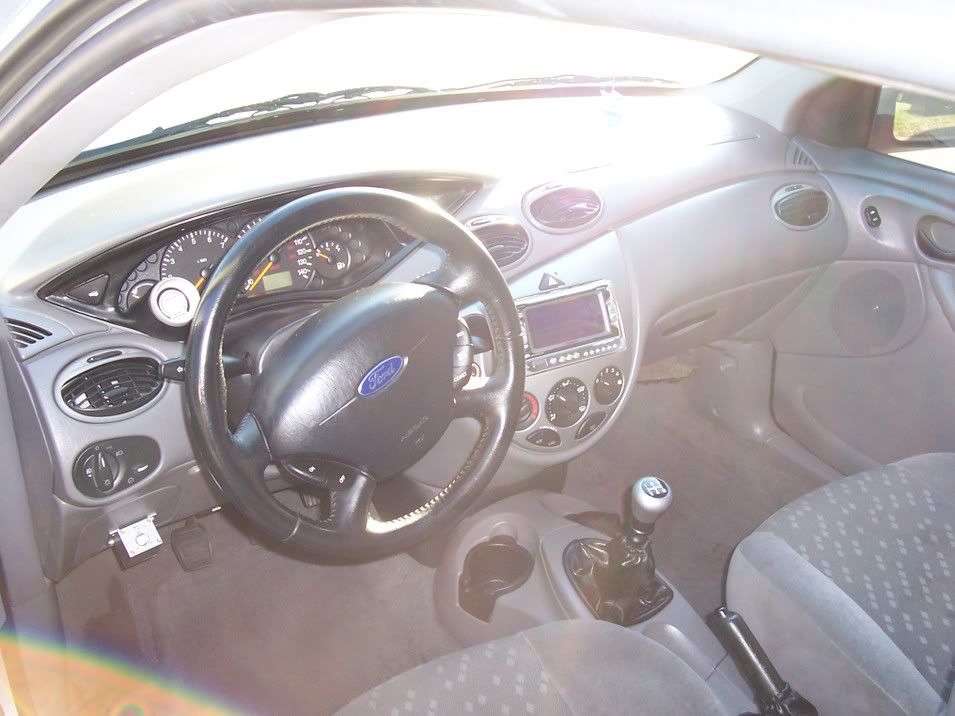 After...