update time!
got the timing cover and heads off. and i painted the intake manifold and the plastic piece that says Duratec.
the timing chains are just hangin.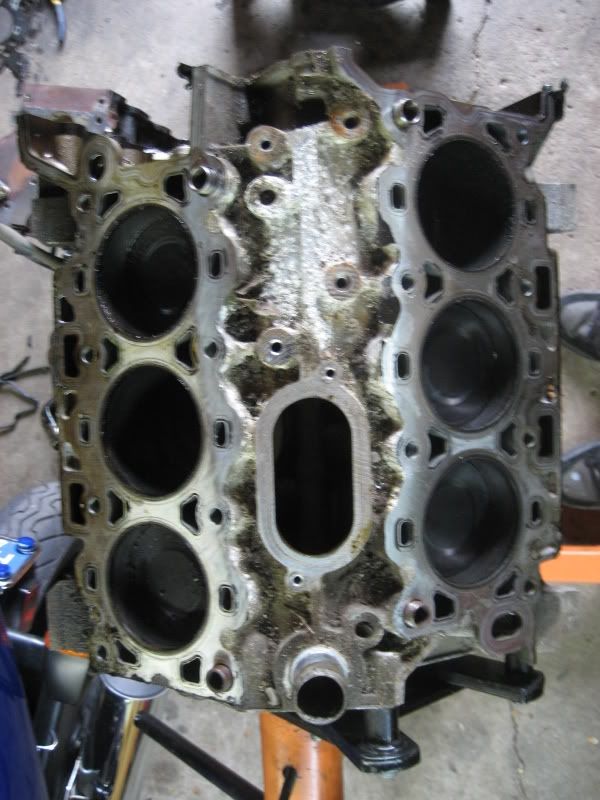 the cylinders seem to be just fine.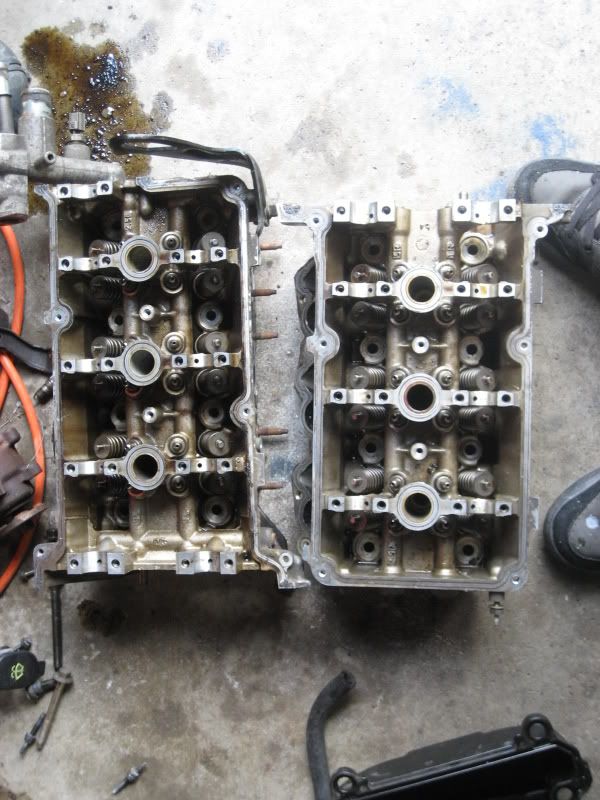 the heads look like they're in great shape.
with the Metalcast ground coat.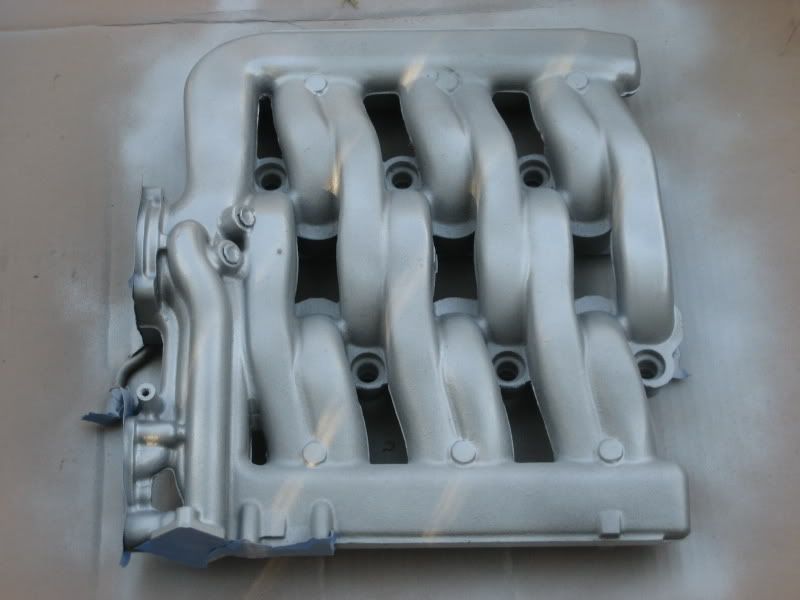 ooo shiny.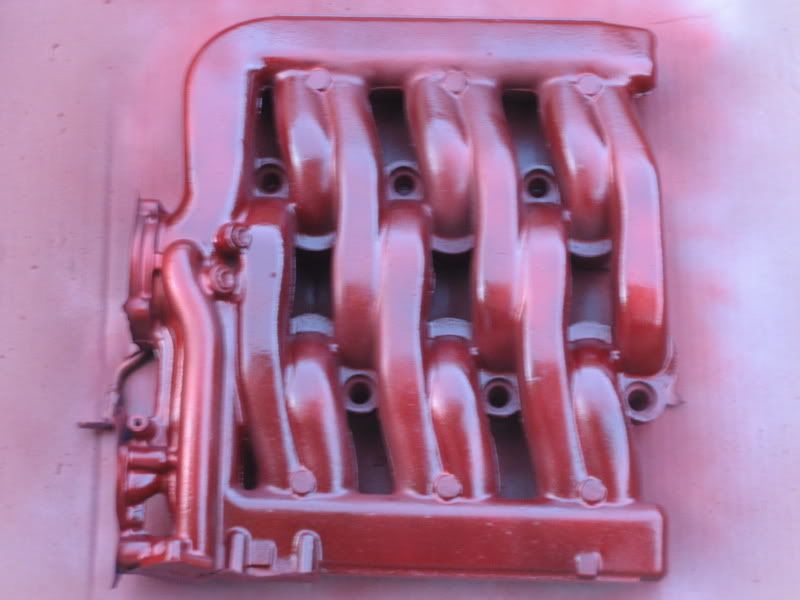 oooooo red.... mmmm... gotta love that metalcast finish.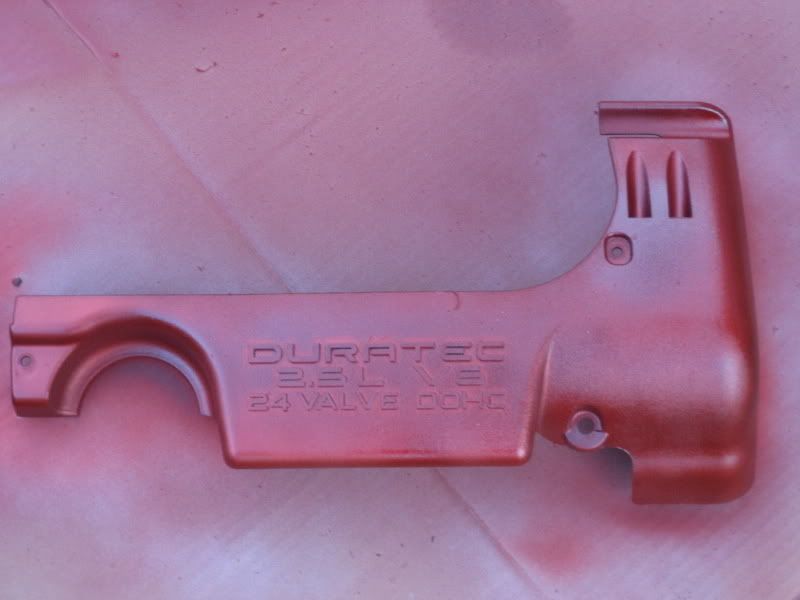 didn't come out as good, but still decent.
comments always appreciated!