it's i <3 my ZX3, Aku was over and i forgot to sign him out.
well i got some parts in today....
i also seem to have a streak of braking bolts...
i got an FC Race STS (2.5" lower than stock, 50% shorter shift)
before (stock shifter):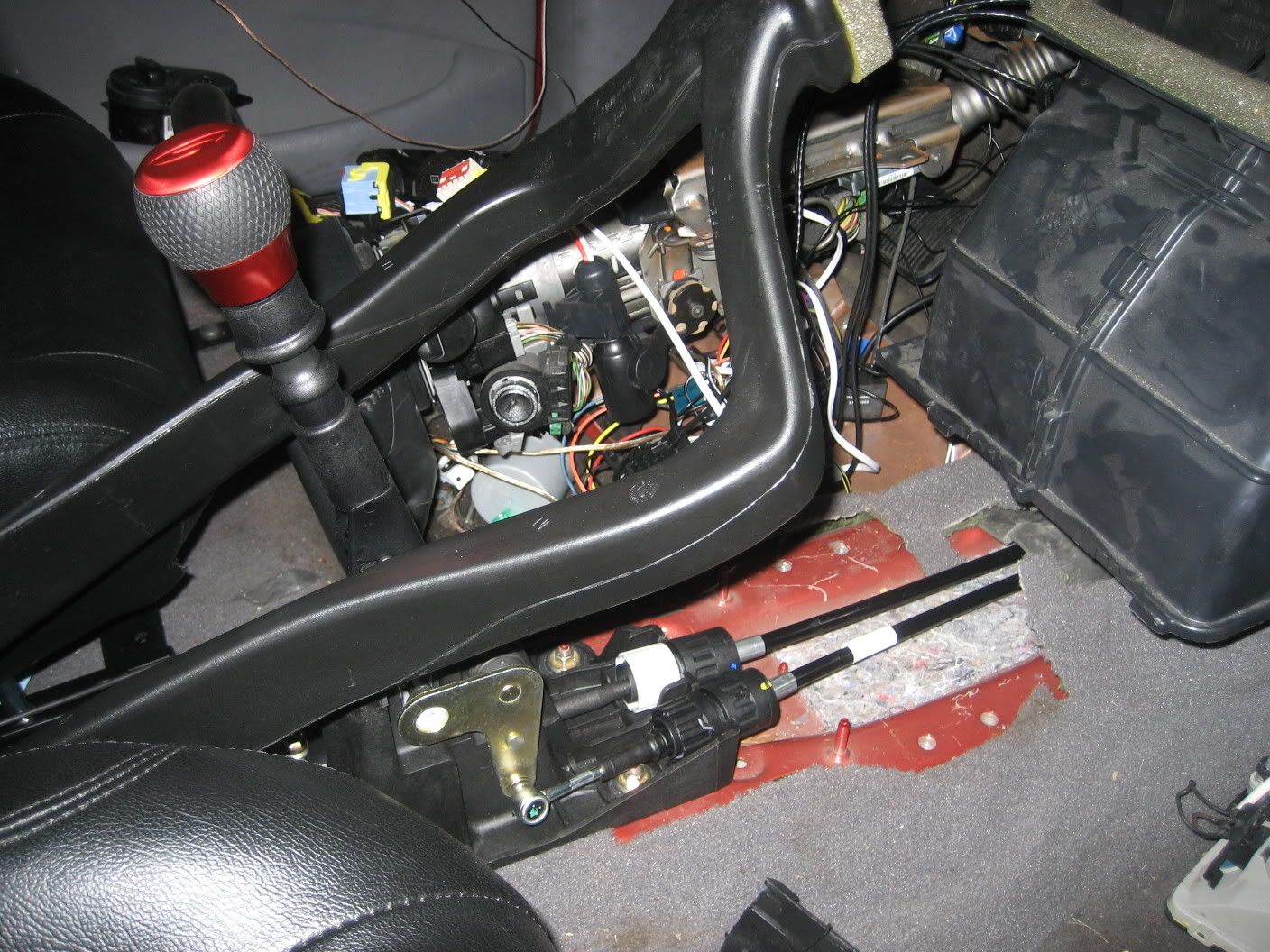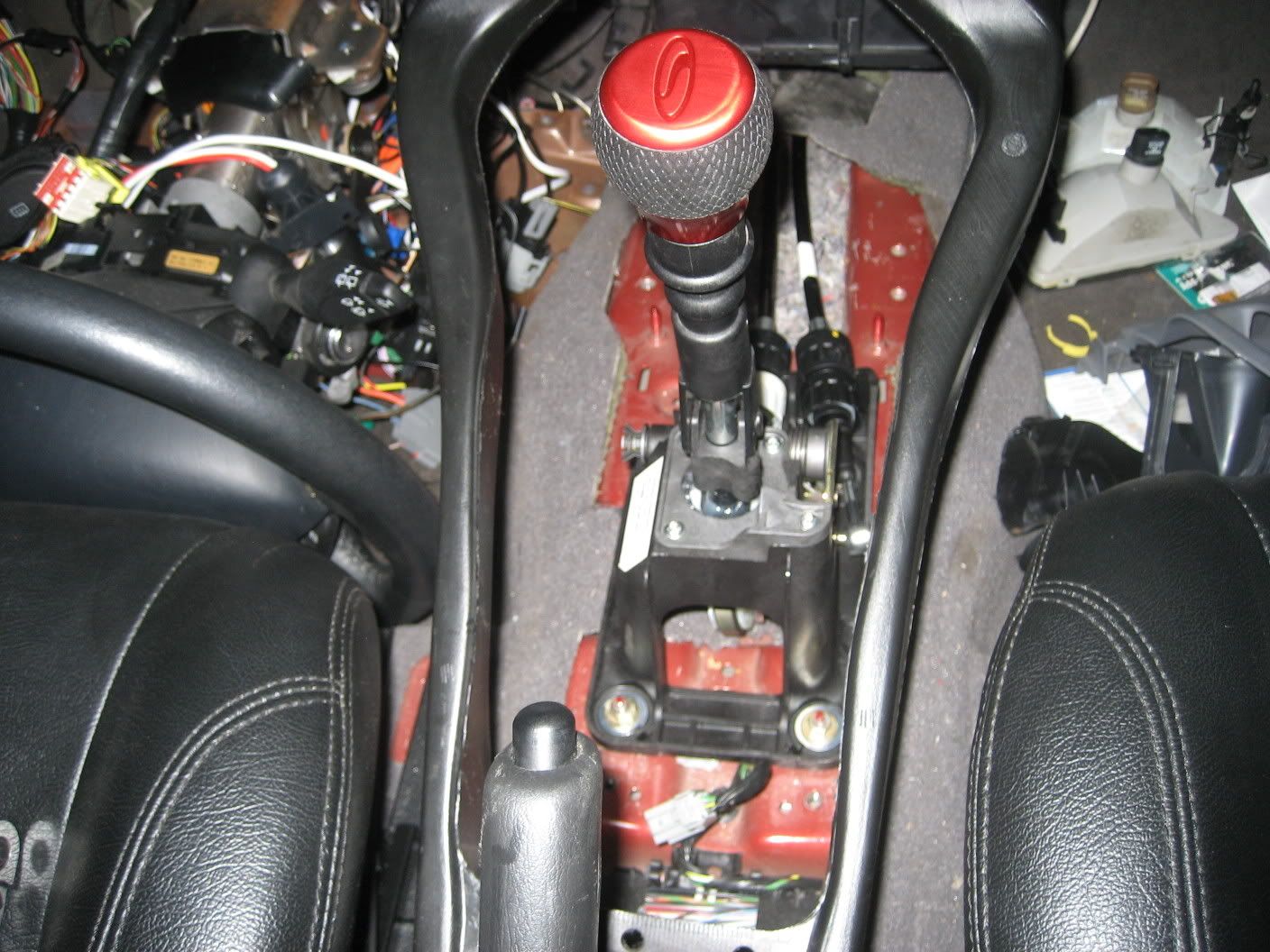 and after: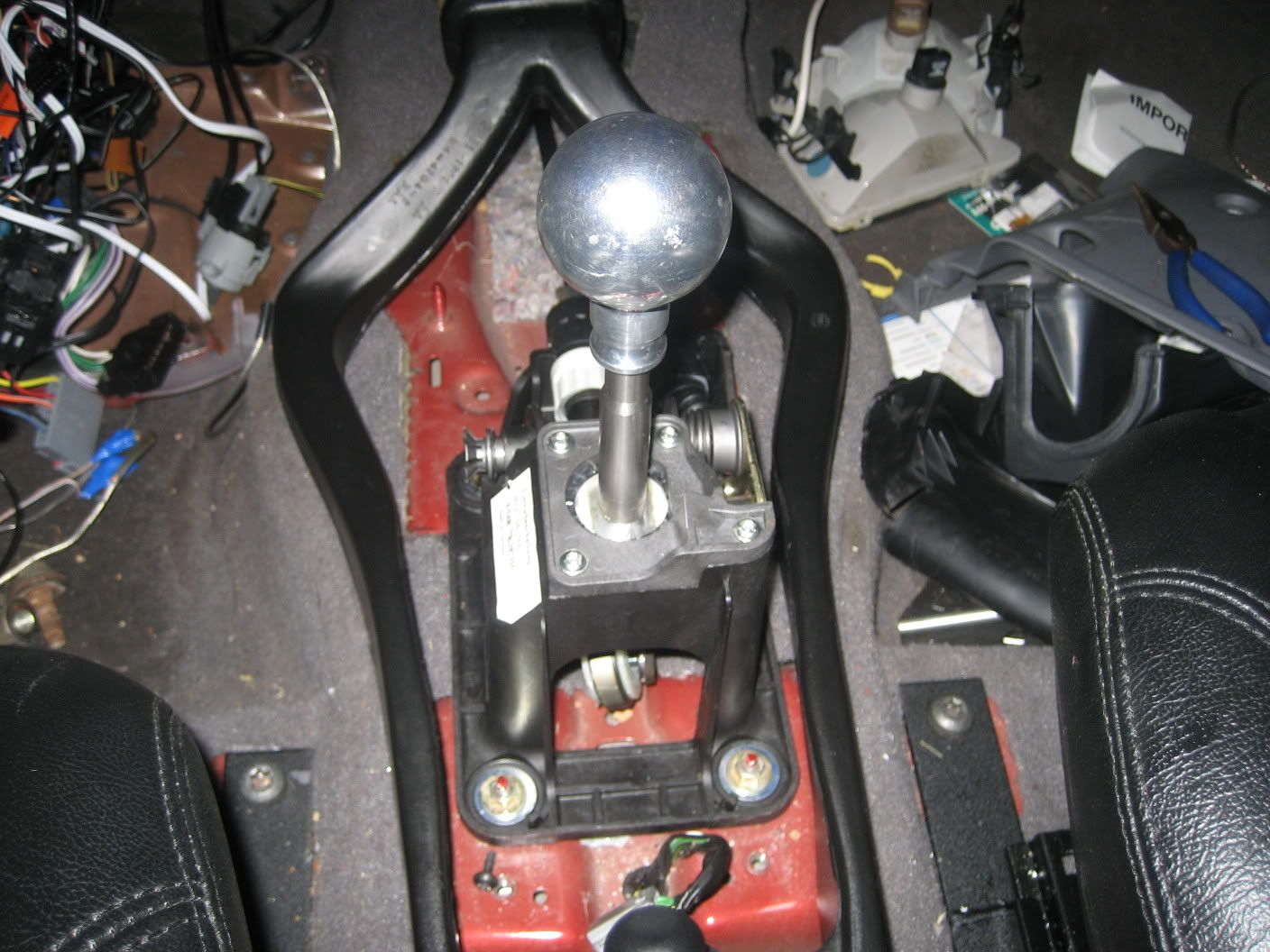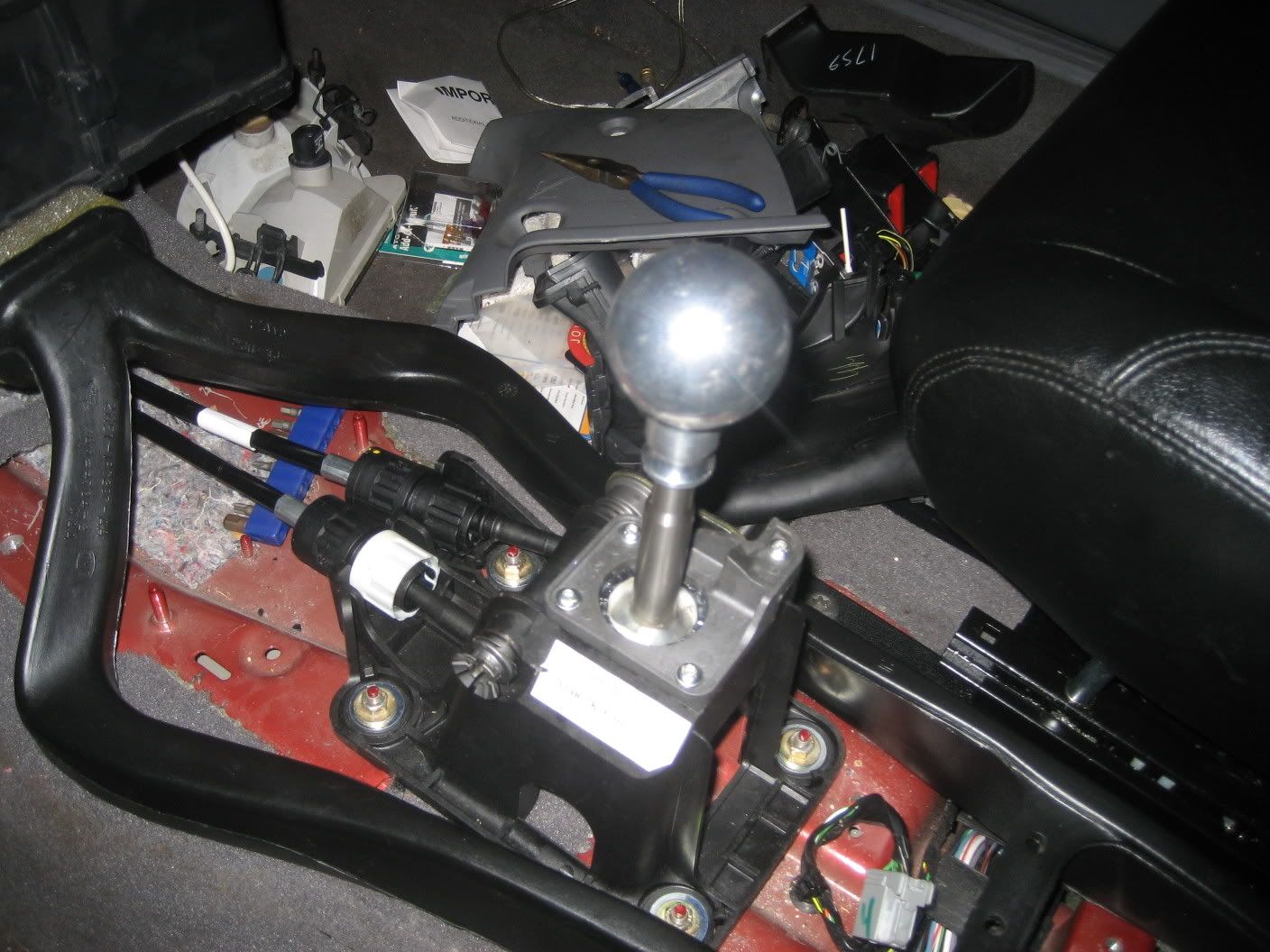 and i got the adapters so i could hook up my oil pressure sensor.. and the soon to come oil temp sensor:
heres a few of the bolts i broke: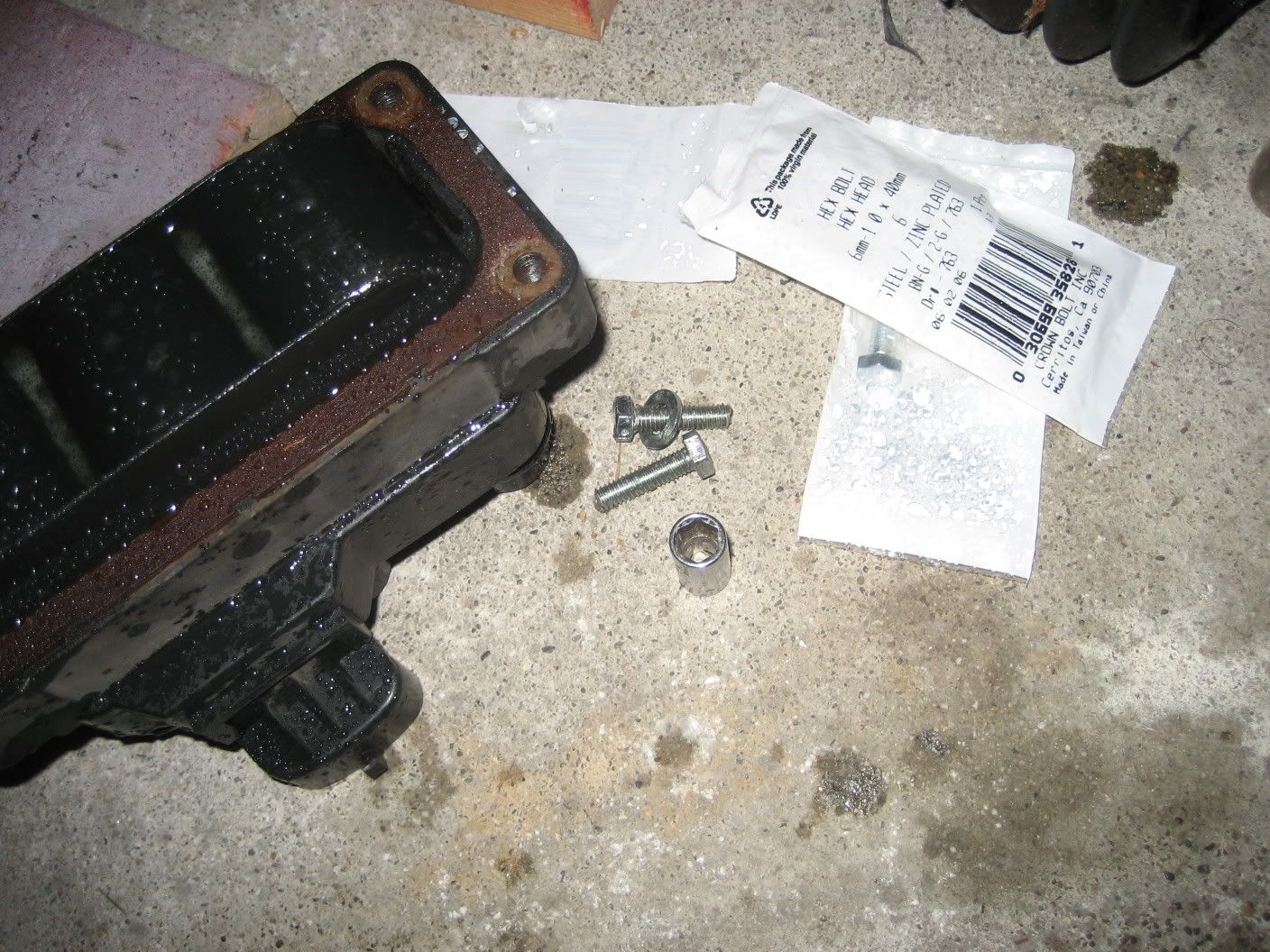 the hole that seems to hate these bolts... but still has perfect threads: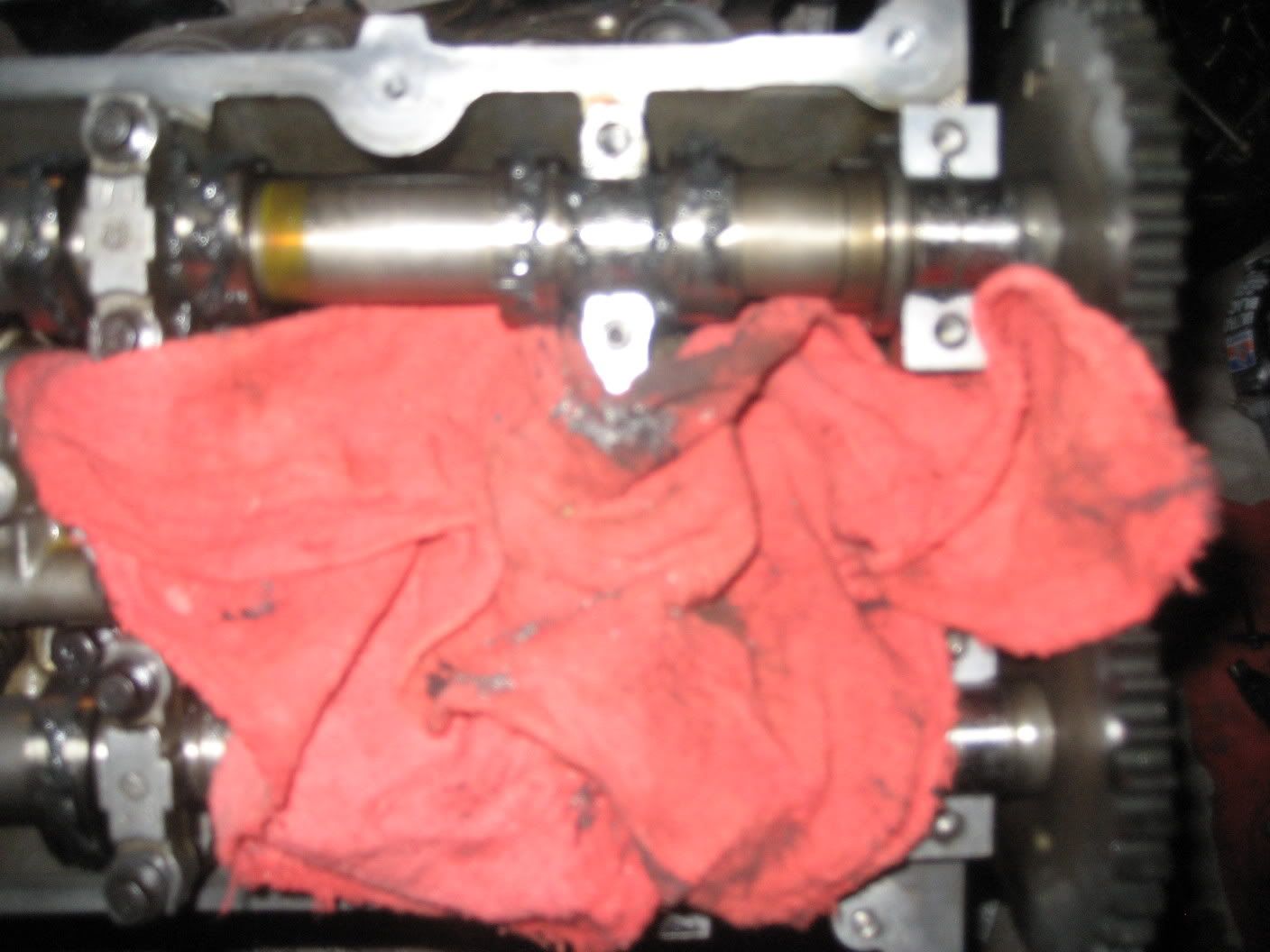 i also got the 3" exhaust valve and the Y-pipe thing to put on my exhaust for an electronic dump..... and the valve doesnt mount on the pipe... the holes are spaced differently... i contacted the seller about it.
and the FC STS doesnt like my steeda shift knob.. even tho the guy who sold it to me said it would work perfectly.
its progress..... i need to get a torque wrench that reads in in.lbs. so i can stop breaking bolts... i think the one im using doesnt work at all below 10ft.lbs. (the torque spec for the cam bearing bolts is 107in.lbs. or 8.8ft.lbs.)