alright, well the head and oil pan got taken off today, and the full carnage was revealed.
there are a total of 5 holes in the engine block.
i will explain each photo with a simple caption underneath. 56k you might want to take a nap or something.
the cylinder head and intake manifold look fine, and pretty clean.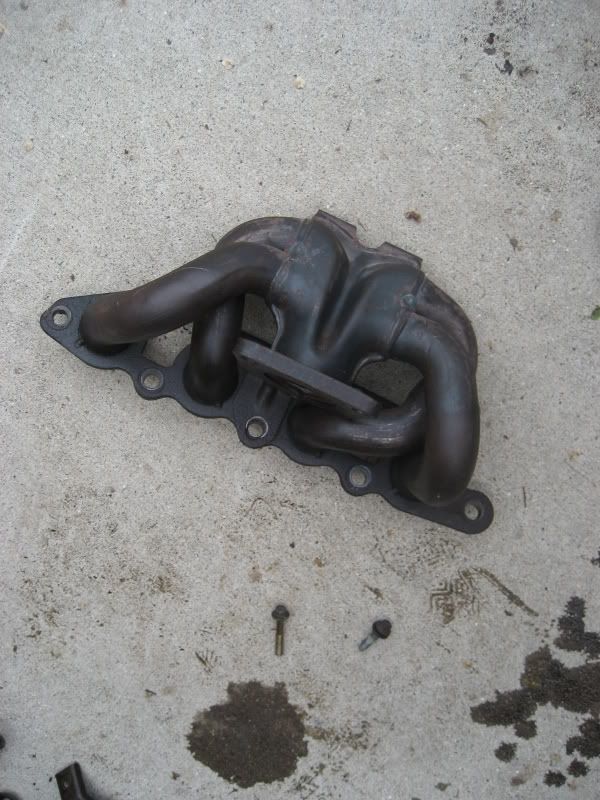 the stock exhaust manifold is perfect of course.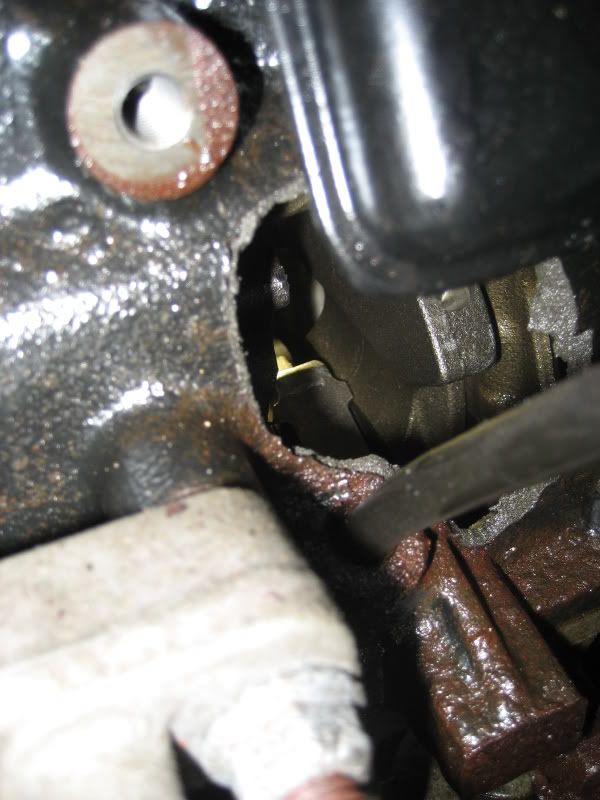 heres the first hole, up next to the exhaust header on the exhaust side of course.
that light, is on the other side of the engine block. hole number 2 has been found.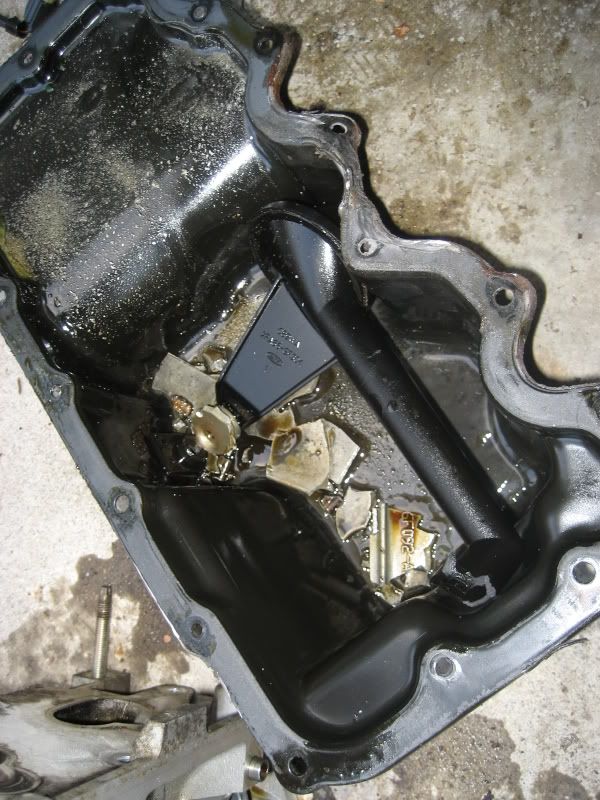 the dirt in the oil pan was from the puddle, the broken metal, from the destroyed rod. but why does it look like there are parts of the block in there?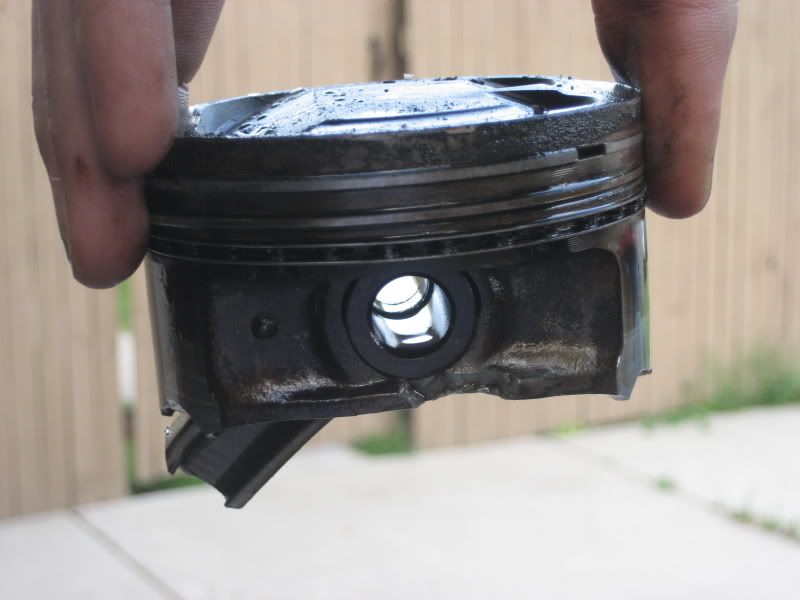 the piston from cylinder 2. it will be my shift knob. its a little heavy, but that's part of its charm.
holes 3 and 4 are clearly visible. yes, the one on the left is right in the bottom of the engine block.
looking through this massive hole, you can clearly see the crankshaft. you're actually looking right up cylinder 2. you can actually see the garage door above the cylinder on the right hand side. on the left you can get a peek at hole 5.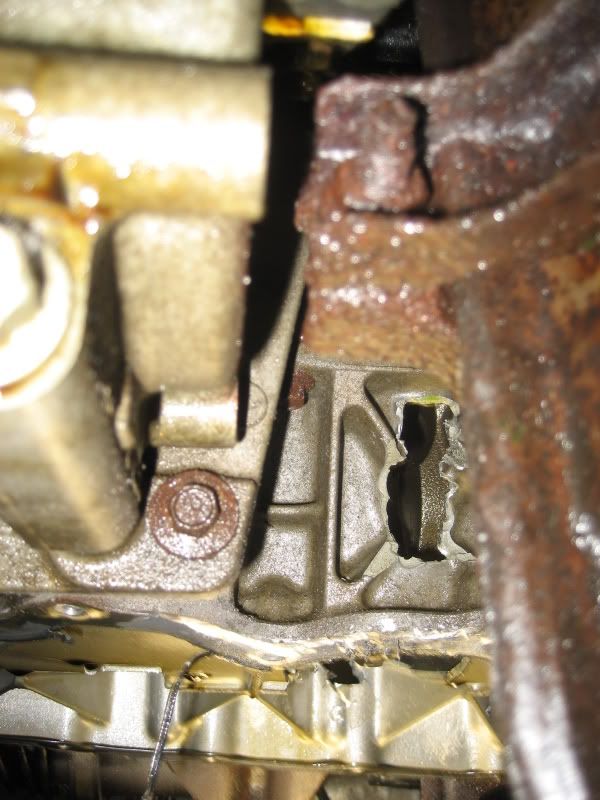 right now, we're looking through hole 3 at hole number 5, which is on the lower part of the intake side.
what remains of cylinder 2. you can see how much of the rod is still on the crankshaft.
that light is directly under the whole engine.
so yeah, my engine is DESTROYED!!!! and the current theory is that when i hit that puddle i stopped before you could say HOLY SHOOT! and the force of the impact went right thru the trans and bent the rod. all this damage was caused the next day, when the rod finally got really hot, and broke.