organized my room a bit to get ready for all the epic soldering and stuff i'm gonna be doing soon......
there's 2 computers... and an oscilloscope off to the right.... let's shed some light on the subject, shall we?
we've got the Windows XP machine with it's own monitor and the keyboard and mouse in the slideout try. this machine will be handling my MegaTune, Solidworks, ALLDATA needs. The mac laptop will be for music, homework, photoshop, anything truly processor intensive. I've got my nice digital temperature controlled soldering iron, my multimeter, and my oscilloscope too, just in case.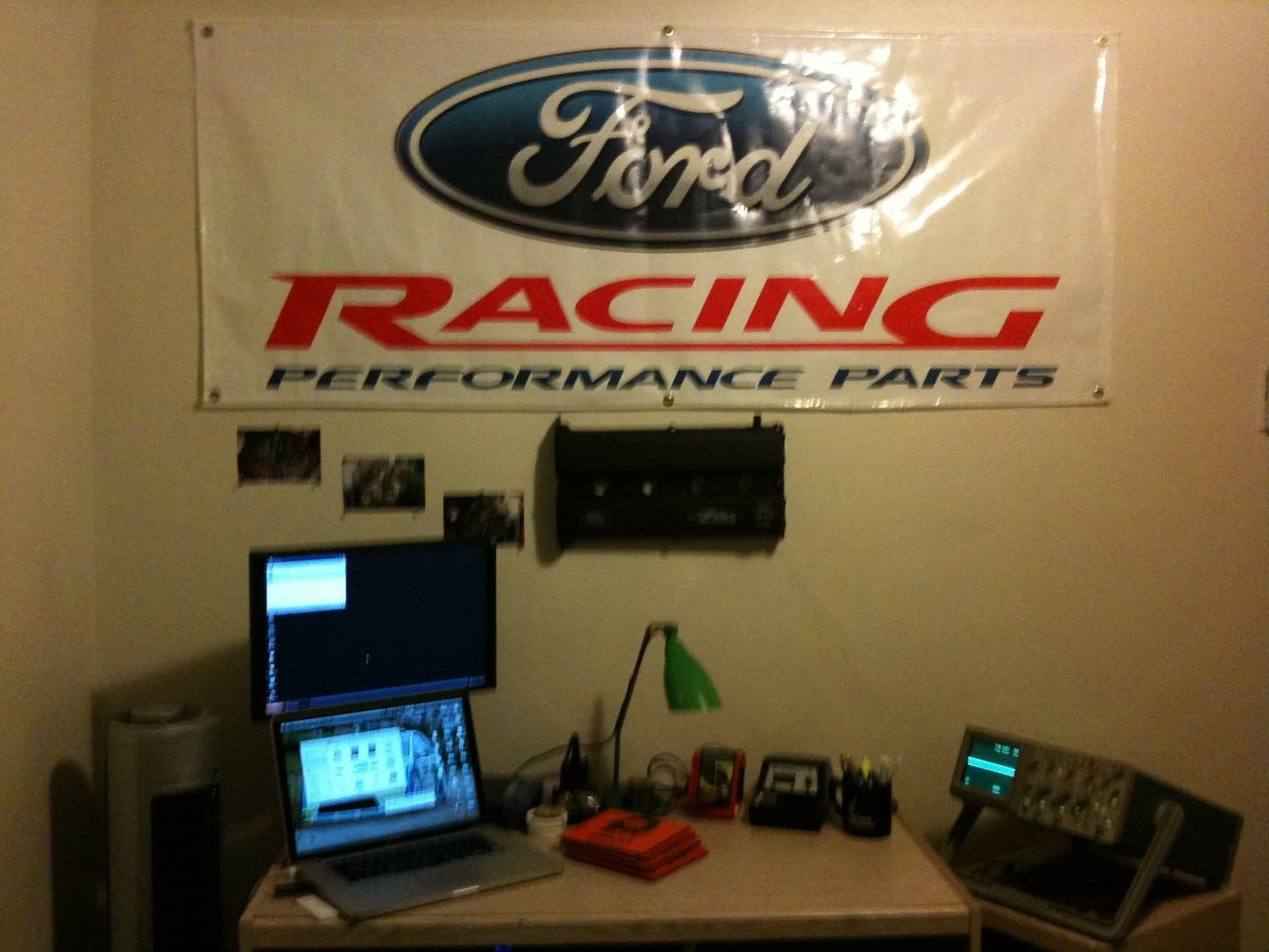 and what more appropriate place for all of this then right underneath my Ford Racing banner, the pics of Deb from 2 summers ago, and Deb's old valve cover aka "the Deb shrine"
i'm getting really excited to start getting in all my stuff so i can start working on Deb again. I'm gonna see if i can get my panavise out here cause when i'm soldering it's nice for my board to be held in something.
that's not really a car update, but i'm sure i'll be sending pics as i build things, and a lot of them will be from that desk.