Lol, that is definitely an option on the table considering that I do sheetmetal work. It is ultimately Vluc's intake, and that would probably affect resale (should that be the route he goes) due to the much smaller audience.
I got the dyno charts emailed and finally had a chance to get them downloaded. Here be they is-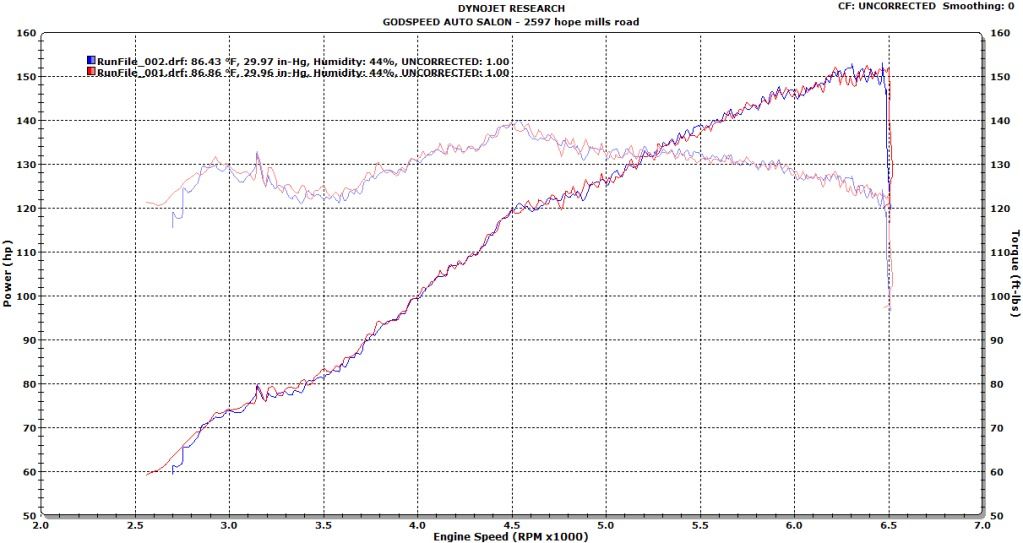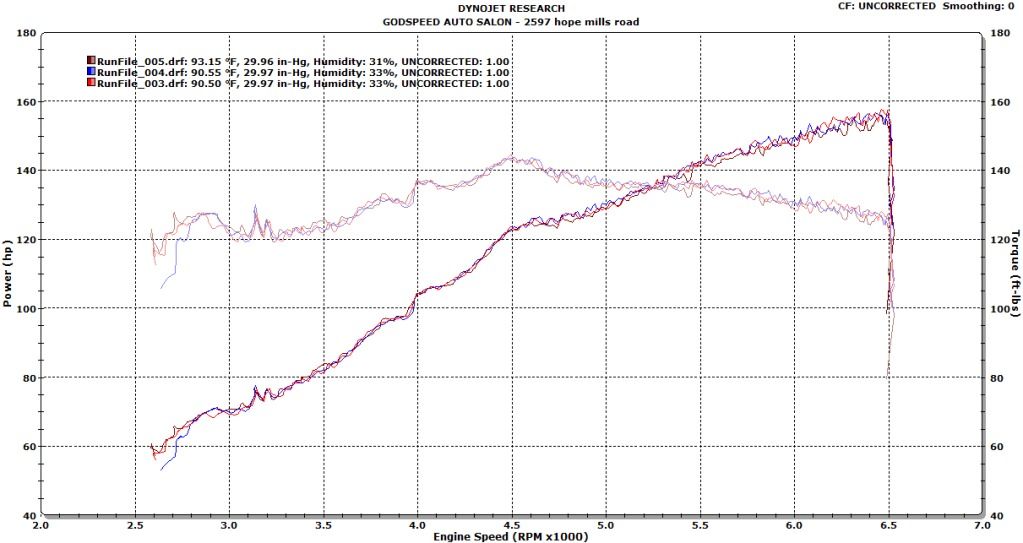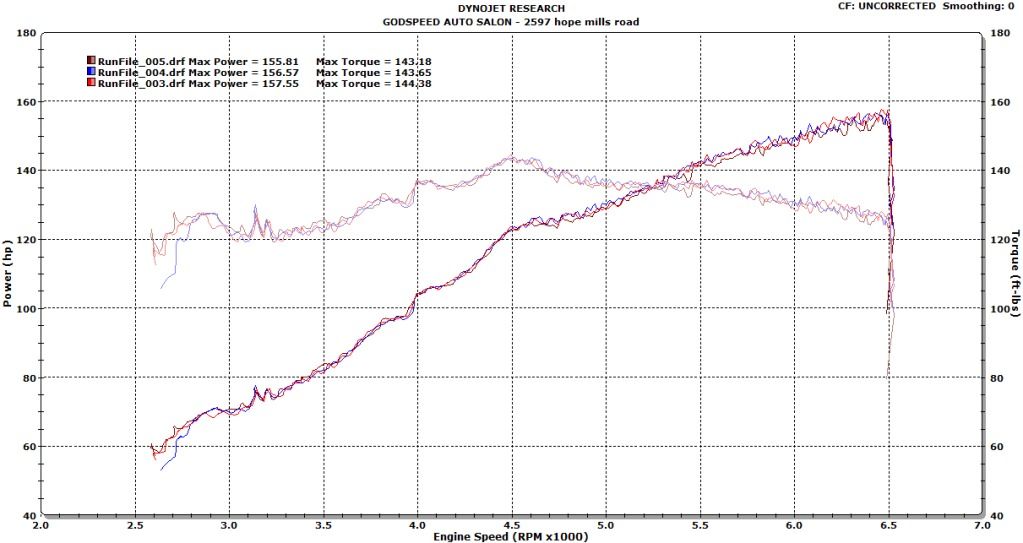 Dyno runs 1 and 2 were with my previous setup, just run again to have same-day data for comparison.
Dyno runs 3 and 4 were with the K&N intake installed (approx an hour between runs 2 and 3 for install)
Run 5 was after disconnecting the battery, and was a bit less. I would imagine that after the car adjusts it's fuel trims and timing that everything would be normal again. I wish I hadn't done it (outside of the data reasoning) because now I gotta get my transmissions learn on again...lol.
Sorry that they are all located on the same sheet, just posting what he sent me. Some day I'm going to download the Dynojet program and all of the files so that I can pick and choose what data I want to look at and compare.
So...who's bringing the Steeda or AEM...