Picked up a regular under axle zetec exhaust with the ovel muffler and wanted to see if it would fit. Stock cat was put on for initial fitment then switched back to the Cosworth for the sound clips. Its a very tight fit and not sure if having heat shields would have prevented installation in a couple spots.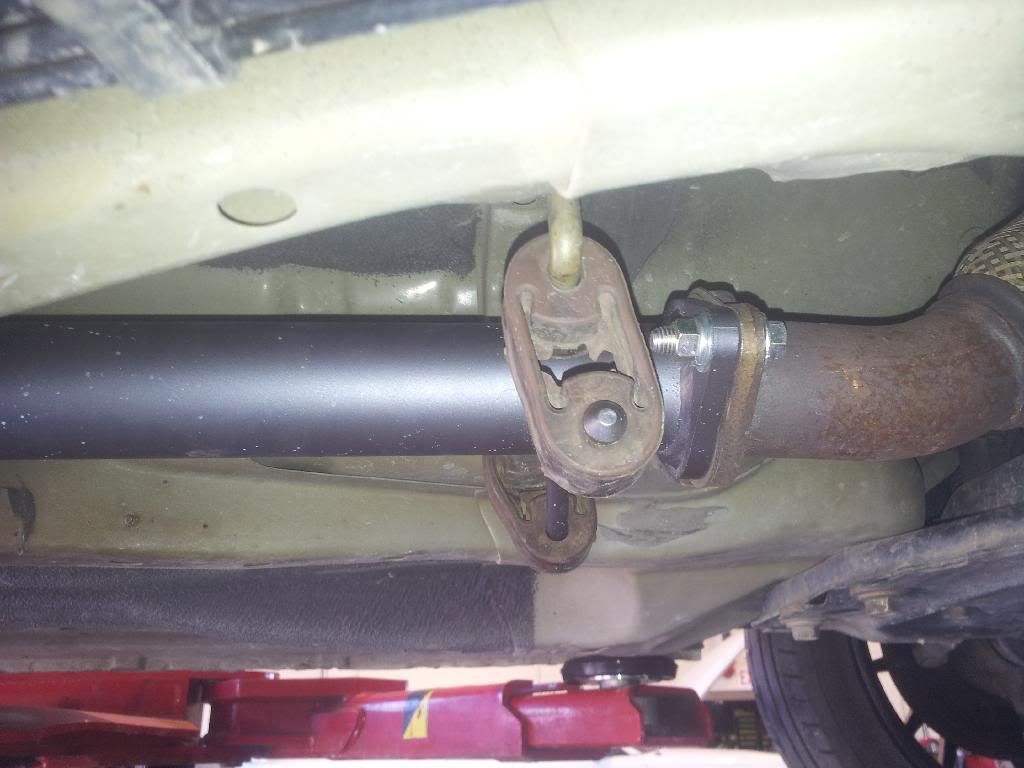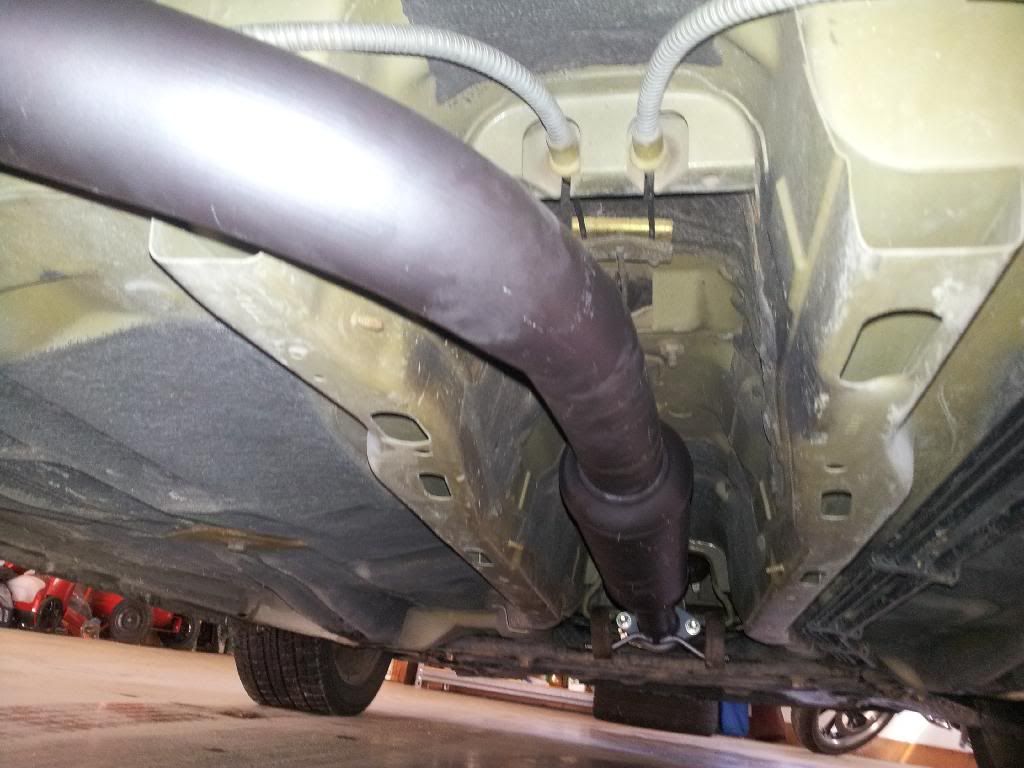 Gas tank clearance. Yes I know the hanger is missing in this picture, its on now.
Scuffed the muffler on the install.
Steeda sway bar bracket just clears it.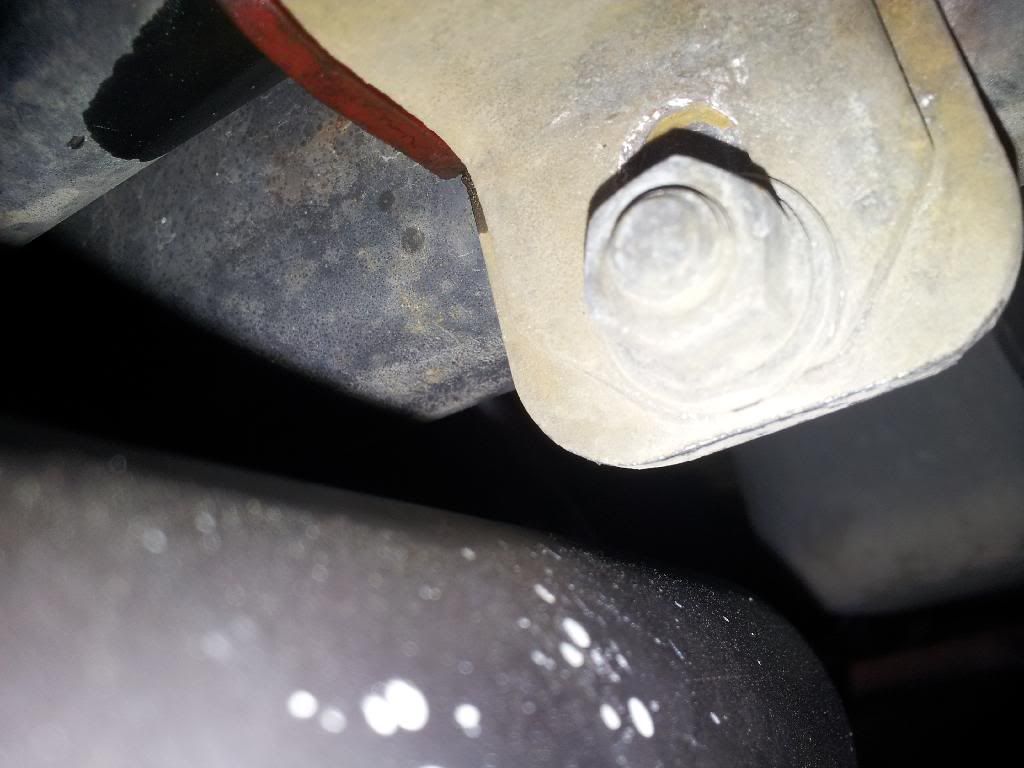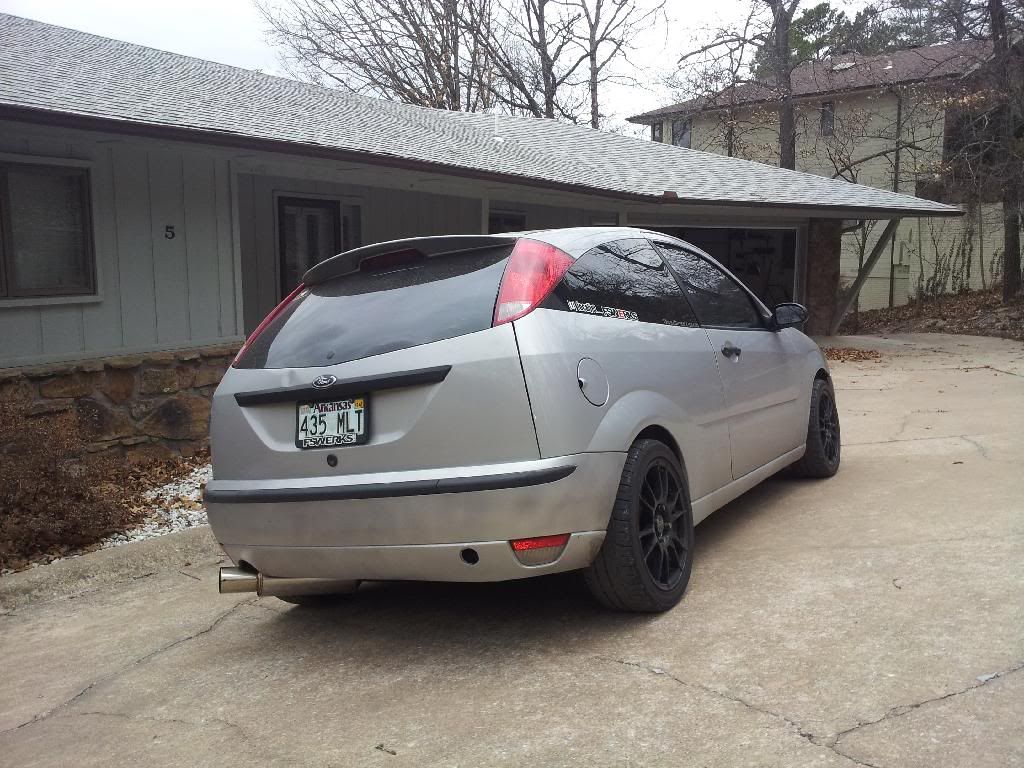 Stock cat uphill 2nd gear pull 1000-7600rpm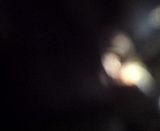 Open Cosworth header. Cold start idle-2000-4000-6000rpm Header and HKS. Slightly cold start idle.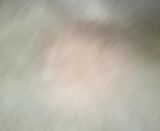 And because every one loves a video under load.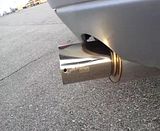 The dirty bay picture.