Name is Mark, 23, 20 month old daughter, been on car forums for years, 3 mitsubishi mirages, first one was all show no go, 2002 black autotragic, tints, system, black rims chrome lip, black halo headlights. 97 black 5 speed intake, exhaust, headers, 95 5 speed intake, most of the modded cars i have owned have been mirages. i am heavy into car audio, i love bass, i am a bass head. and i plan to put something in this car.
i come from mirageforums, dodge stratus forums, blazer forums, nissan versa forums for my parents, and a saab forum from my old saab and parents saab.
other then that i just finally got accepted to the air national guard after a year. drive my parents spare 2004 zx5 auto with 203k miles as you see in the pics. dead silent.
2003 ford focus zx3 hatch back 5 speed 104k. Work in progress, got it primered and lowered on lowering springs and blown stock struts, new Maf will be needed and cracked intake manifold. i traded a 98 5 speed golf with 113k that was a rot bucket, left rear door didn't open, power locks didn't work, needed ball joints in front, evap leak and 02 sensor for this focus.
this focus has a short shifter kit in it as well.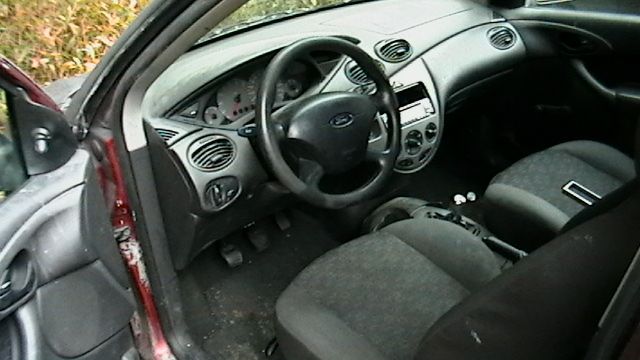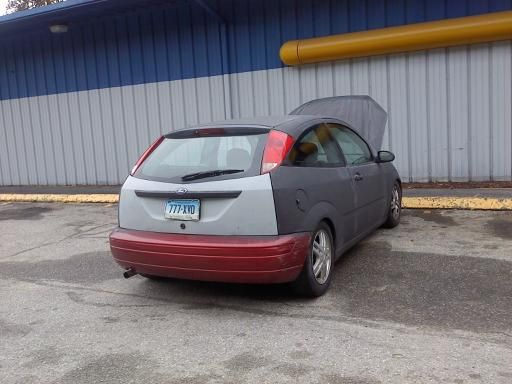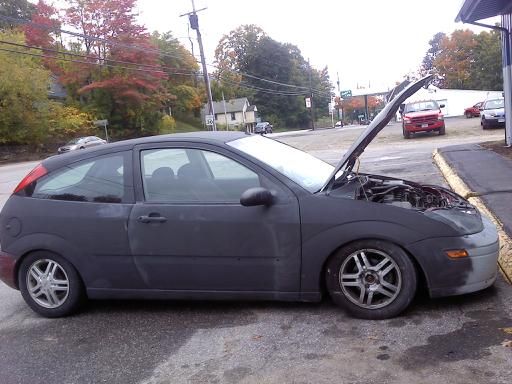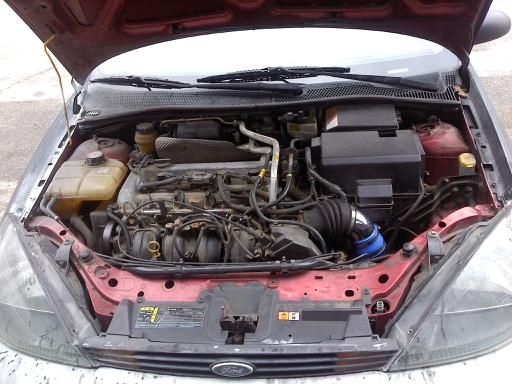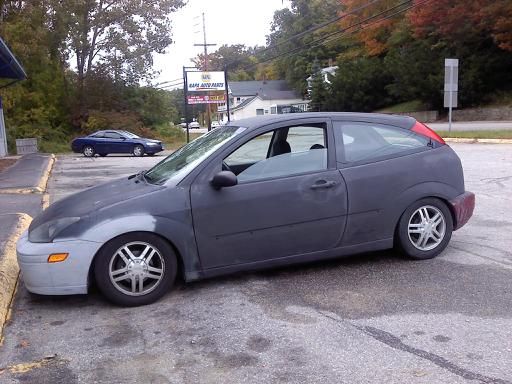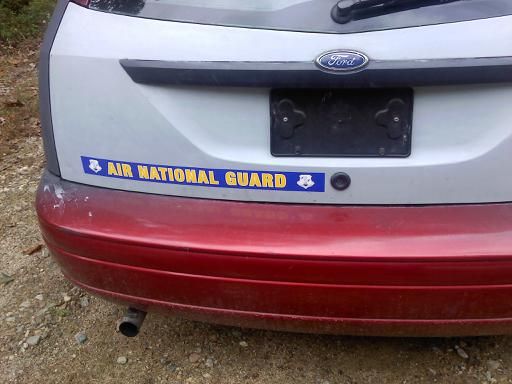 Here is my youtube for car audio people and wheeling people. most of my cars systems are on my page, i have a lot of videos
http://www.youtube.com/user/gaspirce...e=results_main