After lowering my ST I developed a slight paranoia about hydrolocking with my stealth CAI since the filter was placed even lower to the ground. So, I decided to go back to a SRI like I had on my old ZX5. I decided to piece my SRI together with Spectre parts since I like the customization option to make my intake my own unique thing.
Since I didn't want to cut my stock MAF housing I had to figure out a new way to make a SRI work properly, so I searched the forum to find out the measurement of the stock MAF housing and found nothing. So I took some measurements of the stock MAF housing myself and here's what I came up with...
I figured this would be useful for anyone else who wants to try this in the future or something of the sort.
After measuring the MAF housing I did a little searching online to see if anyone made universal MAF housings with the right diameter and this is what I discovered...
Spectre makes a kit to change the MAF housing for their intakes. It comes with three different size inserts (2.25, 2.5 2.7in) to change the diameter of the space around the MAF sensor. It even comes with pieces to mount the MAF on the tubing they provide. And oddly enough, a Crown Royal type bag to be used for whatever you may want to use it for
The pieces I needed were these...
In addition to a breather filter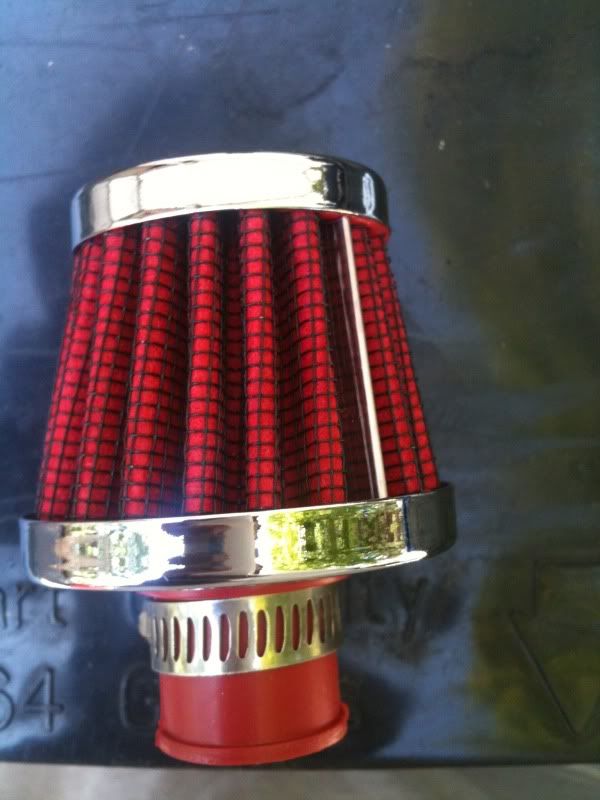 I, of course, couldn't just leave it at that. Since I loathe chome being under the hood of a car, I decided to paint the pieces of the intake.
I went with a flat black to give it that somewhat stealth look that i liked with the CAI.
After the pieces dried, I put everything together, started the car and let the idle get settled. After the idle got settled I revved it a couple of times to see if the check engine light would come on and... no check engine light
Took it out for a spin (somewhat expecting the check engine light to come on, which it didn't) and didn't notice a difference between it and the CAI on the butt dyno, but I now have peace of mind, which is more than worth it.
So, my intake went from this...
to this...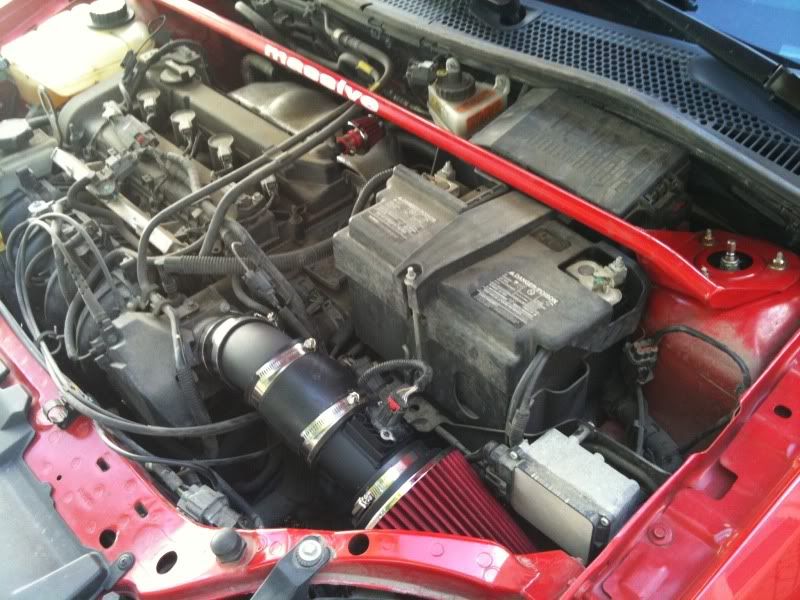 I still need to get another coupler to get rid of that hideous plumbing coupler I reused from the stealth CAI, but I'm sure I'll get around to it eventually.