Update 1, put in Exedy stage 1 clutch:
Exedy stage 1 clutch and flywheel install - 2004 ZX3 2.3L with MTX75
Update 2, removed the transmission AGAIN. Short story: Vibration noise led to believe trans was shot. Long story:
http://www.focusfanatics.com/forum/s...46#post4175046
Having now taken the transmission out of this car 3 times I thought I'd post a few helpful things I've learned. The main tip is to loosen the crossmember until its about to fall out. I've read of people removing it but to do that you have to disconnect the steering rack.
I removed all but 1 bolt on the passenger side and it was loose, like 2 threads hanging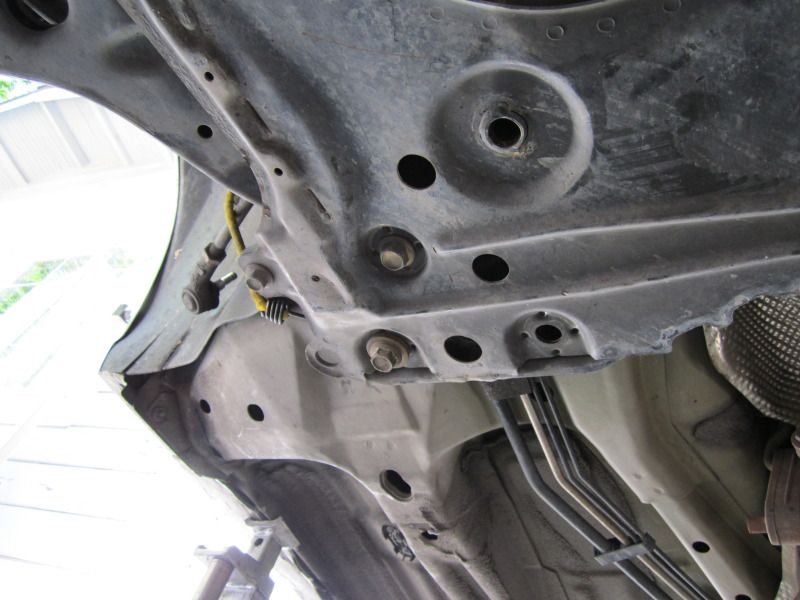 I removed all the bolts on the driver side (the bolts you see are for the A-arm, not holding the crossmember to the chassis)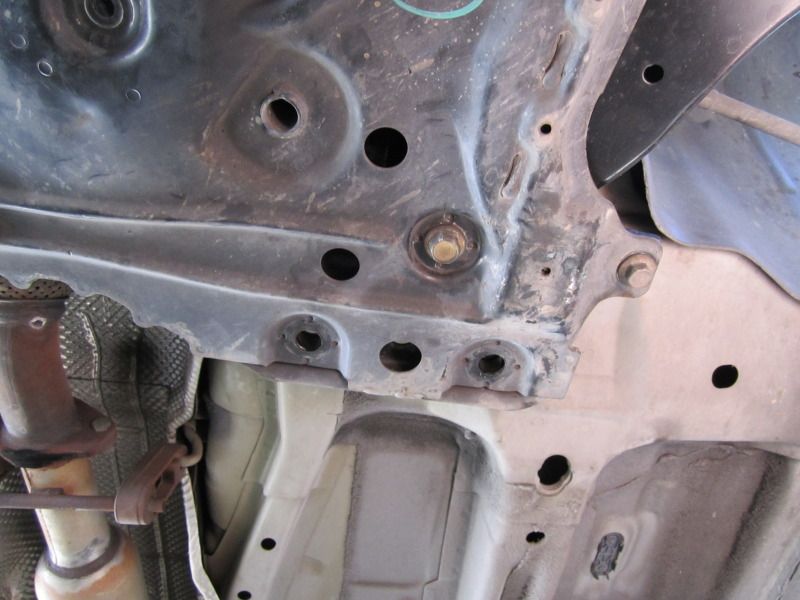 This shows how far the crossmember drops away from the car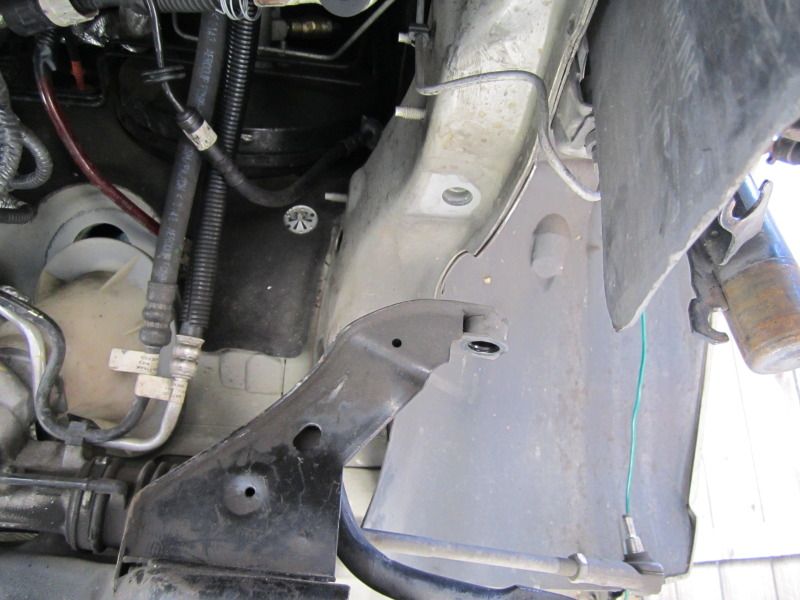 This shows how much the steering rack has moved down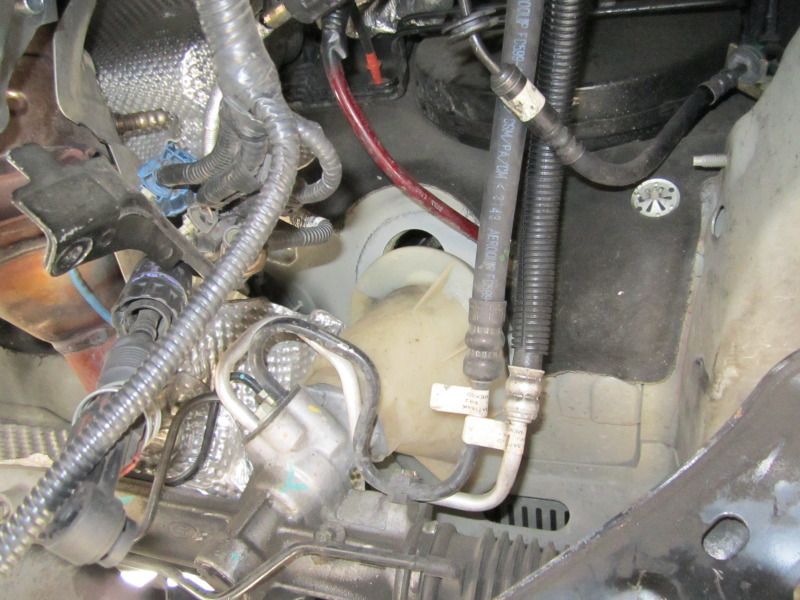 Remove the tow hook thingy in the front on the drivers side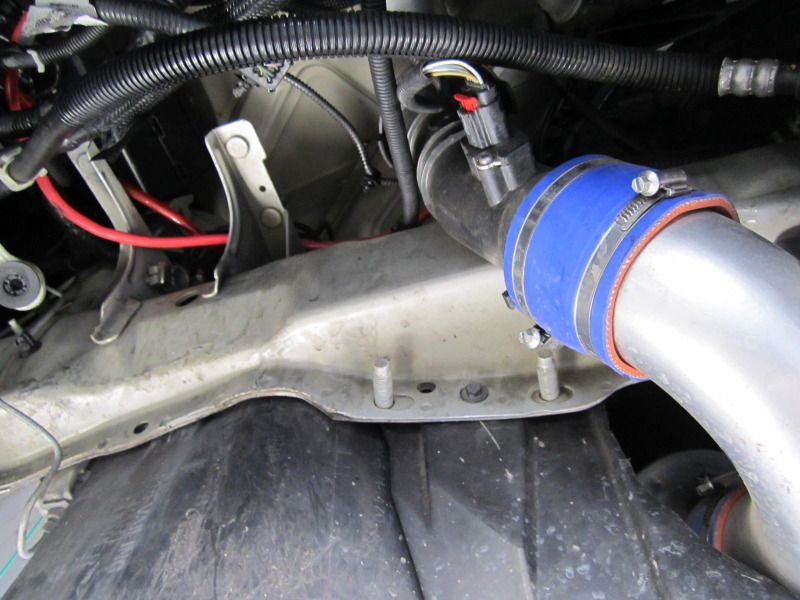 With the crossmember super loose you can push it towards the back of the car 3-4" which gives you a bunch more room to swing the transmission when removing and re-installing.
Also, in case you were wondering, the inside of your MTX75 looks like this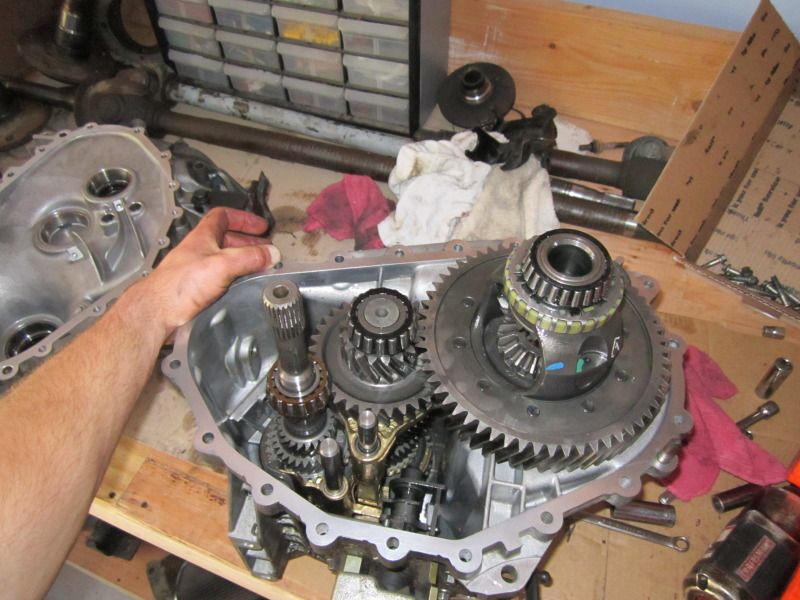 Happy wrenching!