Hey guys/ girls. Well for those in my area who have been asking on how I did my lunchbox delete, here is my how to. I coined this idea up while i was sleeping. When i finally made it, i was impressed with the quality of my build. It sounds totally awesome. To me, it sorta sounds like a borla/Magnaflow hybrid. I absolutely love it- Best part is, i only paid $35 CND.
Parts Used:
18" flex pipe (2" inside diameter)
2 X 2" 'U' clamps
a 5" pipe 1 7/8's
exhaust hangar
muffler cement sealant
Hacksaw
2 x hacksaw blades
Exhaust Tip
Measuring tape
Recommendations
Rule of thumb--> Measure twice, cut once.
I measured at least 15 times to get all the dimensions right to ensure it will fit before i cut off my perfectly good lunchbox.
Give yourself at around 3 hours. It took me 2 and a half hours to cut through the stock exhaust piping. It's an awkward position to get around the backside. I didn't use any powertools. But if you have them, Go nuts. It will make this so easy to do.
Performance Gains
Well, there is no dyno proving it but i did notice some things.
It's a tad more responsive (not much but a tad noticable) in the low end.
Engine temperature dropped when car is in closed loop (warmed up). The engine temperature gauge is moved about 2mm to the left.
No exhaust rattling when starting from a low rev.

the HOW TO with pictures!
Here's it in pieces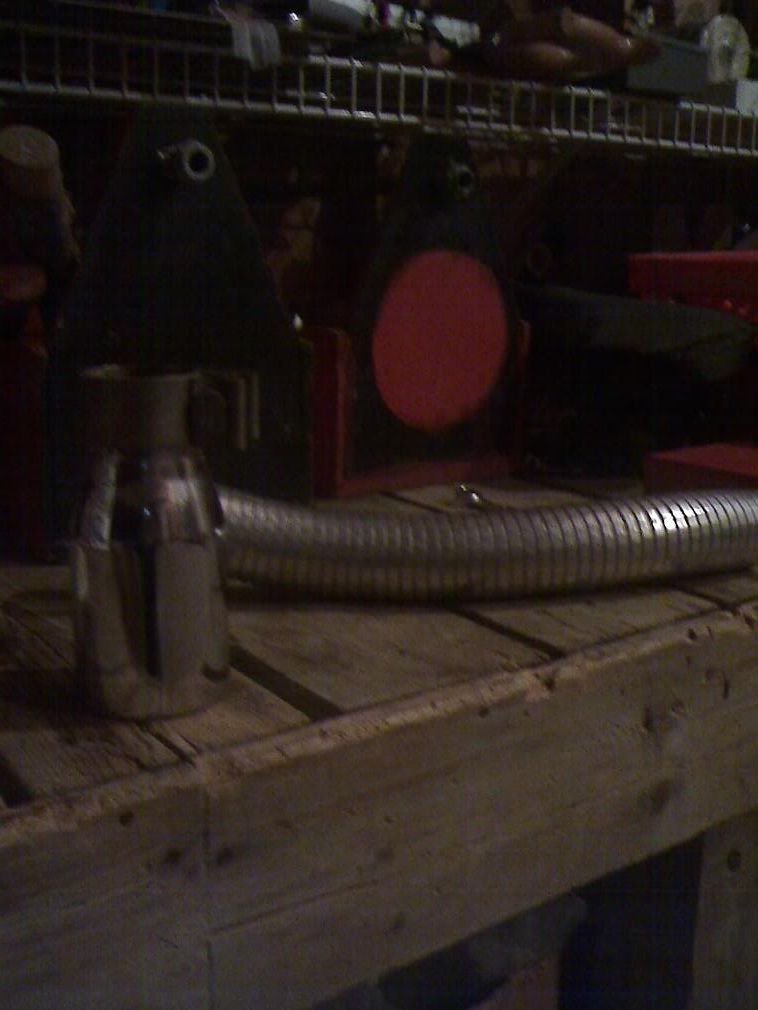 The tip is clamped to the 1 7/8' pipe
Then the 1 7/8's pipe and tip are attached into place and clamped.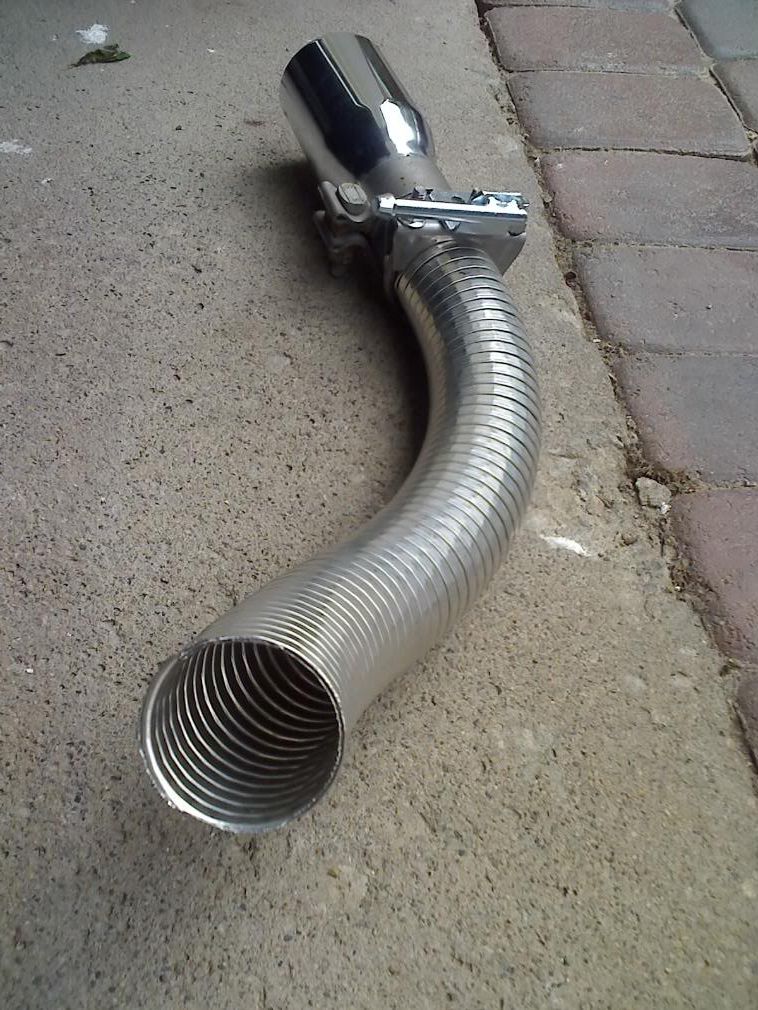 Before i went any further, I measured where i wanted the exhaust to sit to position the hangar to secure it in place. I was fortunate enough to have it sit directly over the clamp. I drilled a hole through the existing clamp and hangar and attached the two with a bolt. Also to ensure no leaks, i used muffler cement in between the piping and also around the lip of the pipe.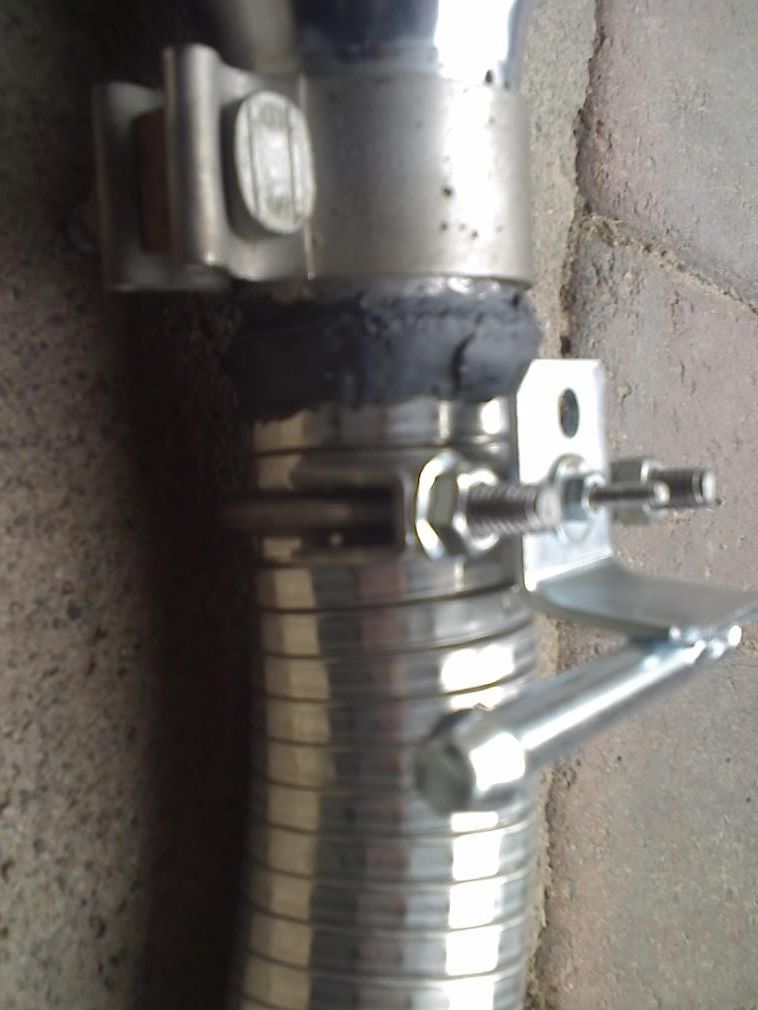 After the removal of the lunchbox, the flex pipe fit's directly over the existing exhaust and is clamped into place.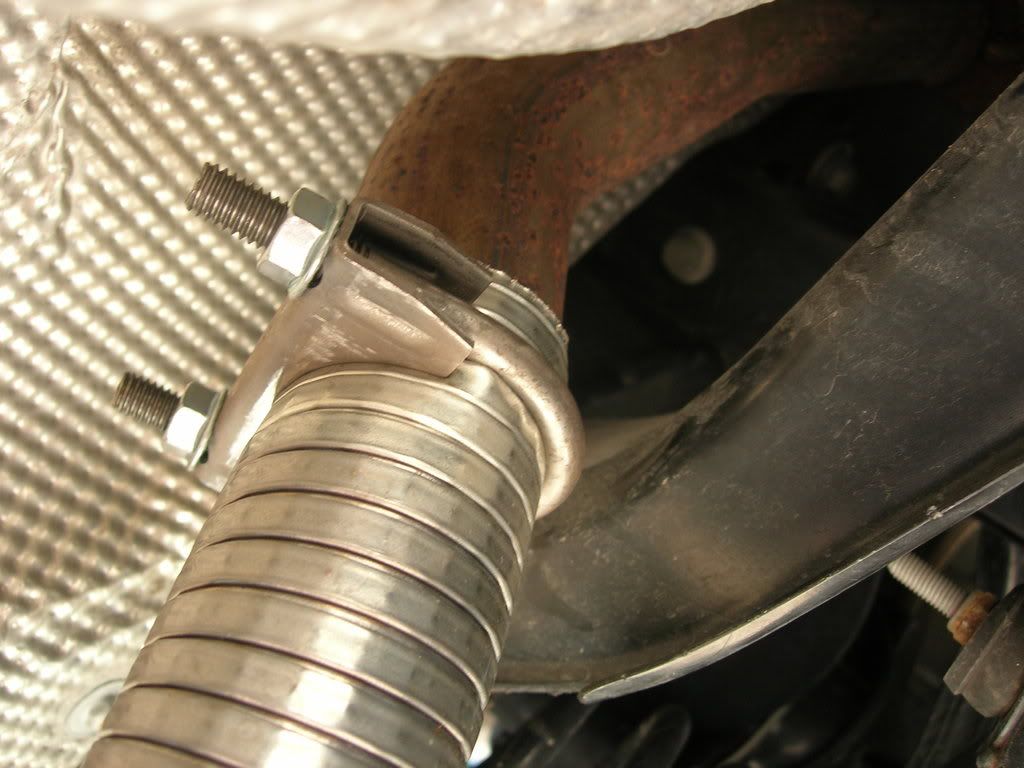 Here is a pic of the clearance and where it is positioned.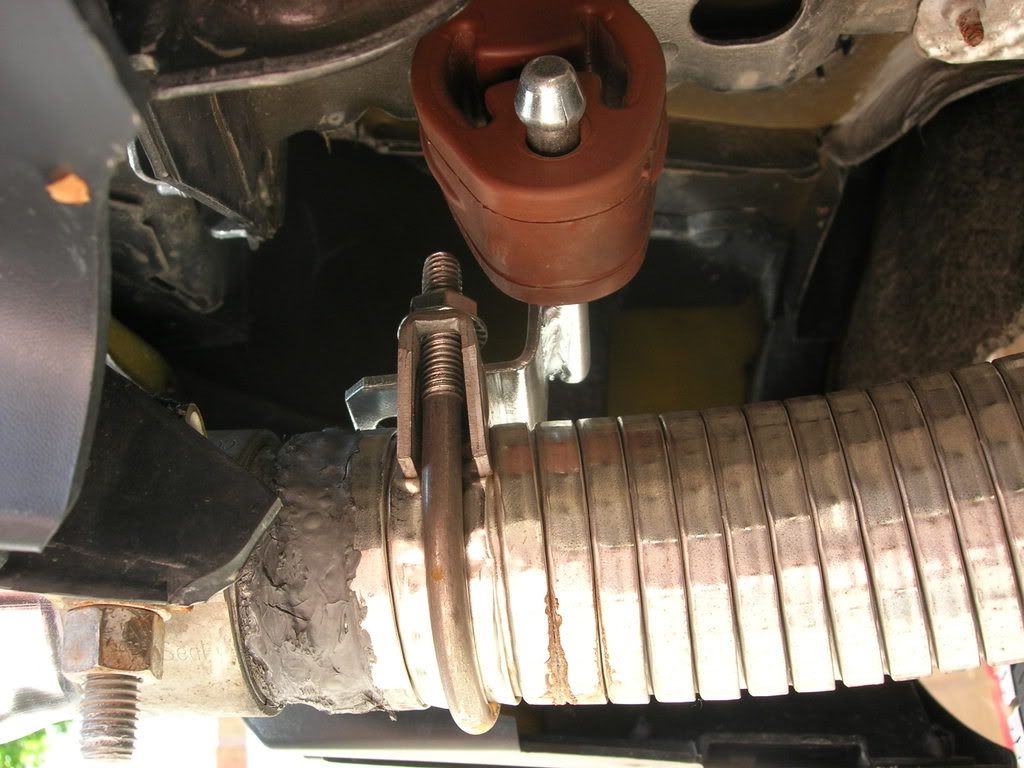 This is what it looked like when finished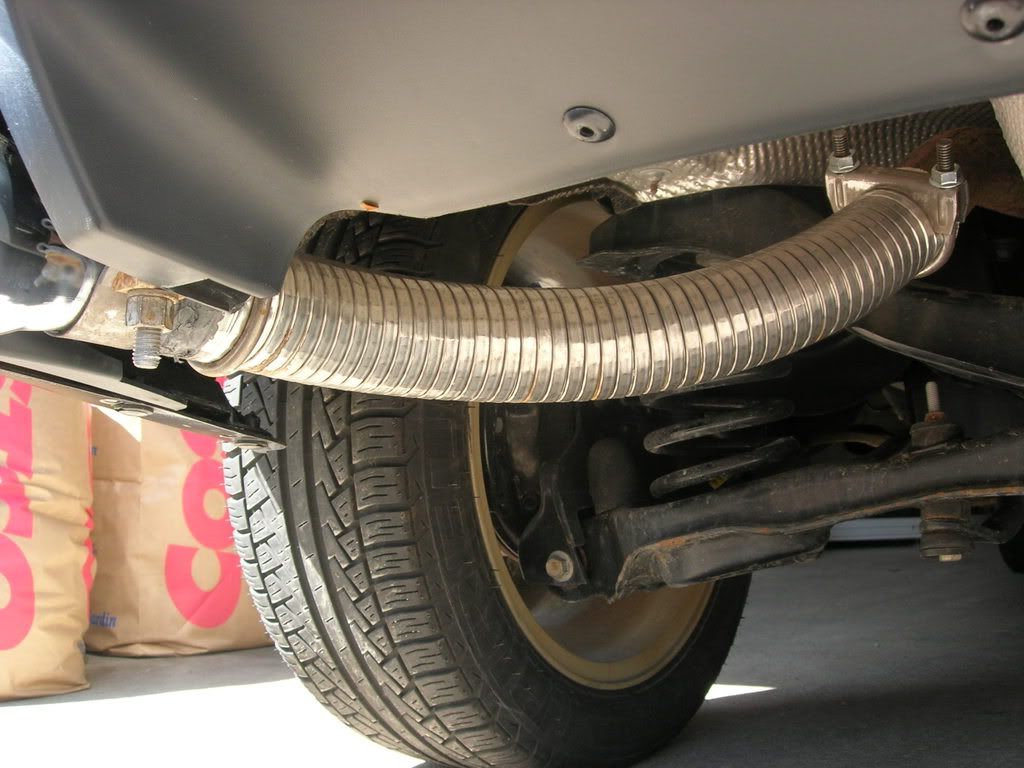 Heres what it looks like from behind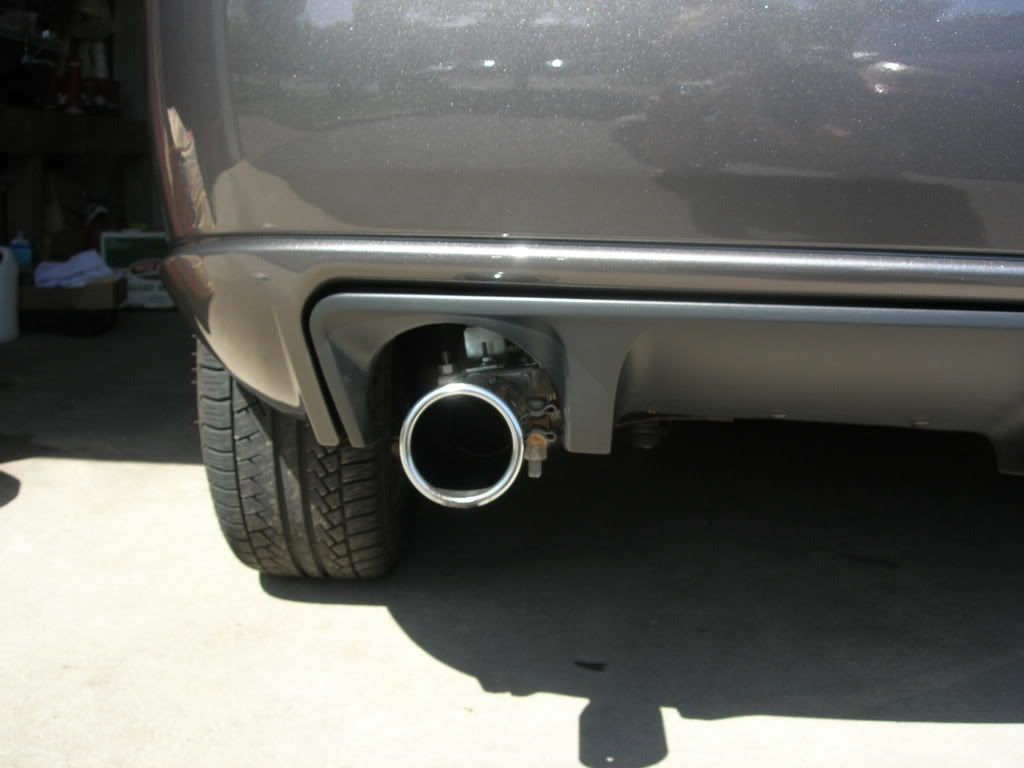 And here is how it sounds. I love it. I highly recommend this.
Alternative link
Try not to cut me up. This is only temporary.