October 21st was the AZ 4 cylinder challenge. You will all be happy to know that a FF member took third.
Cash prize $2000 to the winner $1500 runner up and $500 consilation prize (yeah
). I took a few pictures of a few of the cars I ran against. Mind you this was bracket racing folks, obviously heads up alot of the cars there would crush me. But in the bracket events its all about the driver, the light evens out the field to some extent. Notice the first pic where all the cars but mine where trailered in; as that weren't street legal!! There was three daily drivers including me, and I was one of two Fords that showed up.
I raced from *am all the way to Final Eliminations at around 4pm. My final run, I broke out by .019 which was enough to knock me out,
.
One of the other daily drivers from team PEAKBOOST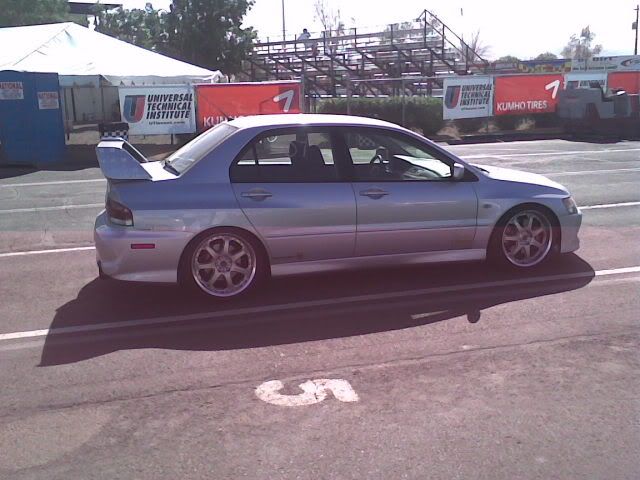 Heres me and the other cars in the stagging lanes...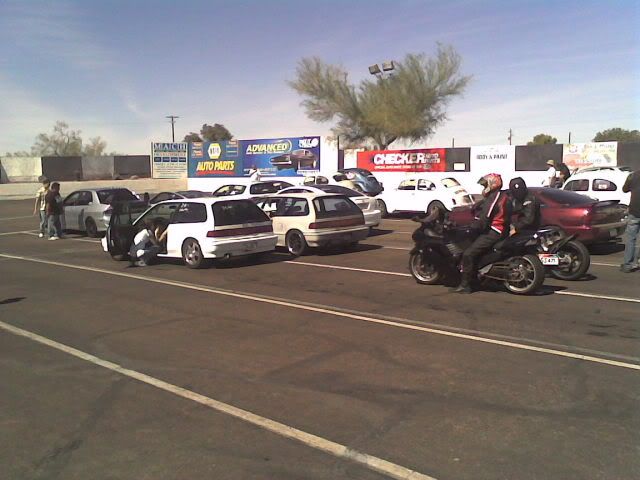 The other DAILY driver....yeah sure, might have drove it in off the truck...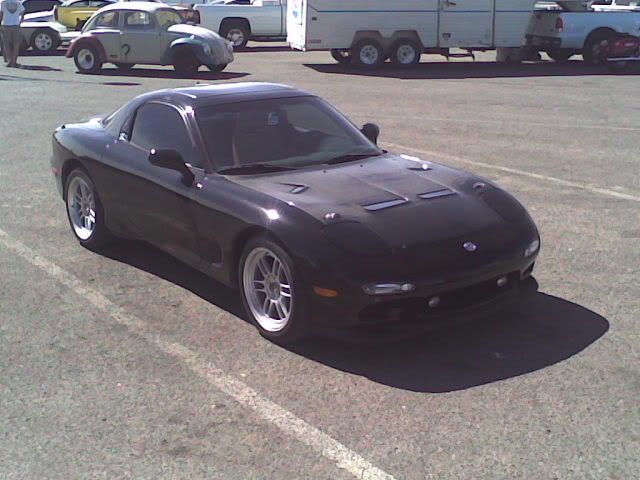 TONS of sponsors there as well... and their sponsored cars