I've had this setup for almost a yr and I've never got around to posting anything.
Like most I didn't like the sound out of the stock setup. Everything I've ever driven I've done a stereo in and this car was no exception. I drive the car at least 3,000mi a month and some months 4,000+.
The day I bought it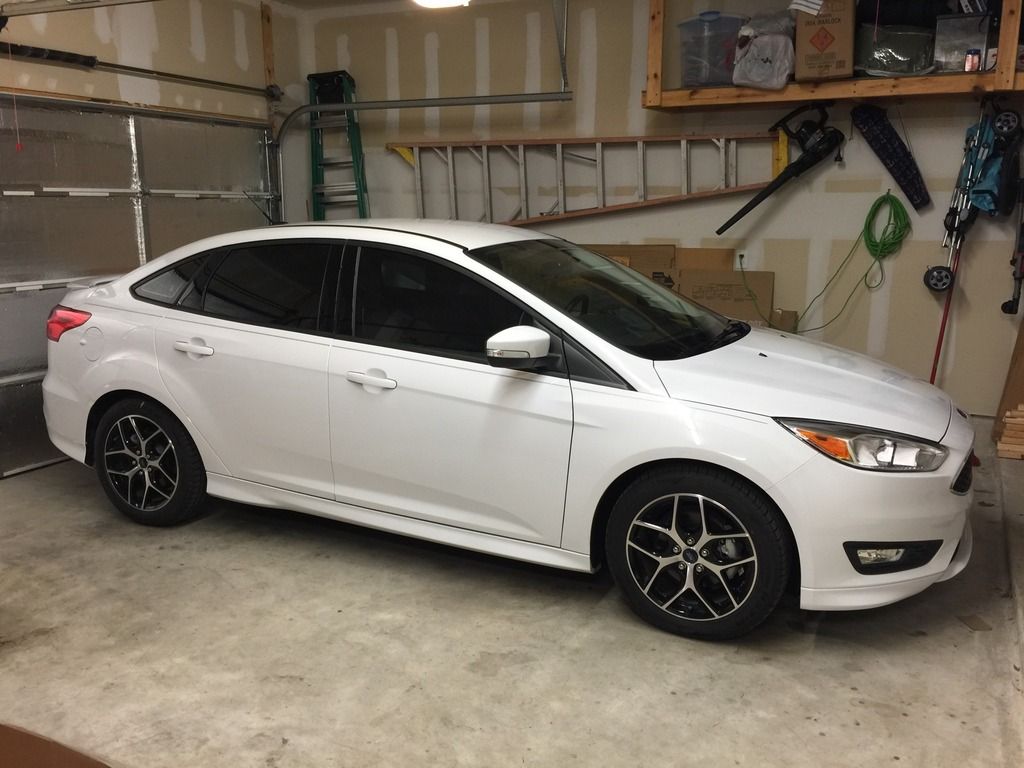 I wanted to keep SYNC so I knew I had to keep the stock deck. First we O-scoped the output on the stock deck to see at what volume level the square wave started to distort. It was above 22. So that's where the car was tuned.
I added an Audison Bit 10 under the drivers seat.
The Audison takes the stock speaker outputs as inputs into itself and flattens the stock decks EQ curve. Most company's detune the upper and lower frequencies to help save stocks speakers for warranty issues. The Bit 10 has a DSP with time alignment and a 31 band EQ.
Now the main volume of the system is controlled by the Audison display mounted right in front of the shifter. It's perfect for me as I rest my hand on the shifter as I drive.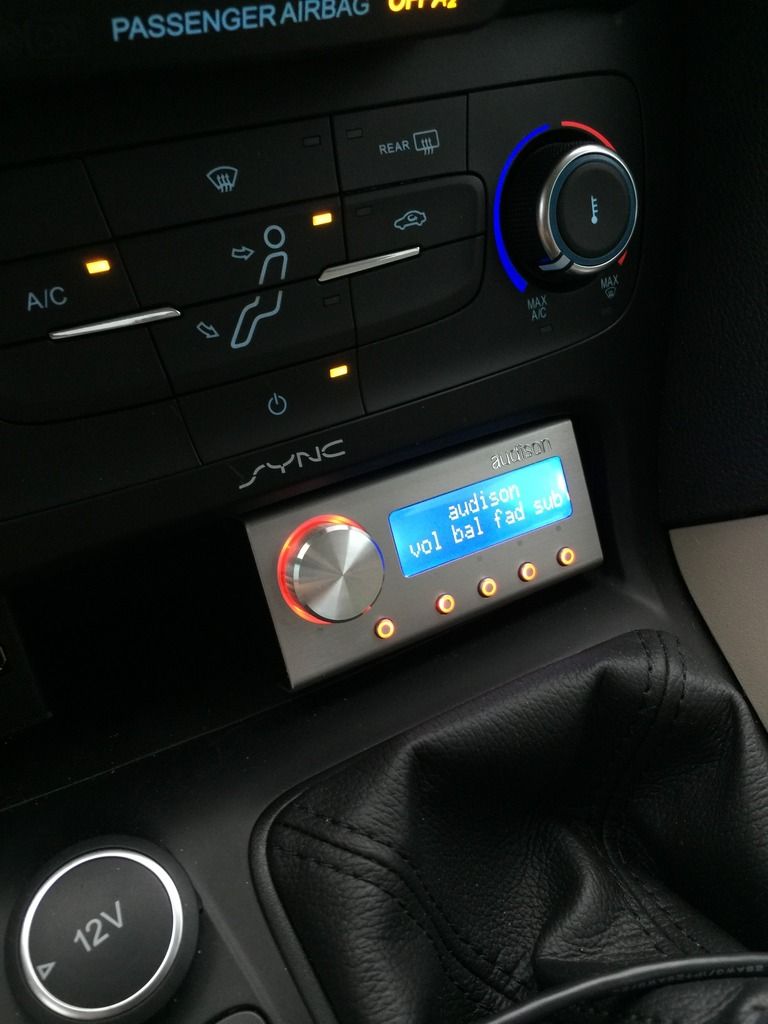 Next I dampened the whole trunk.
Trunk lid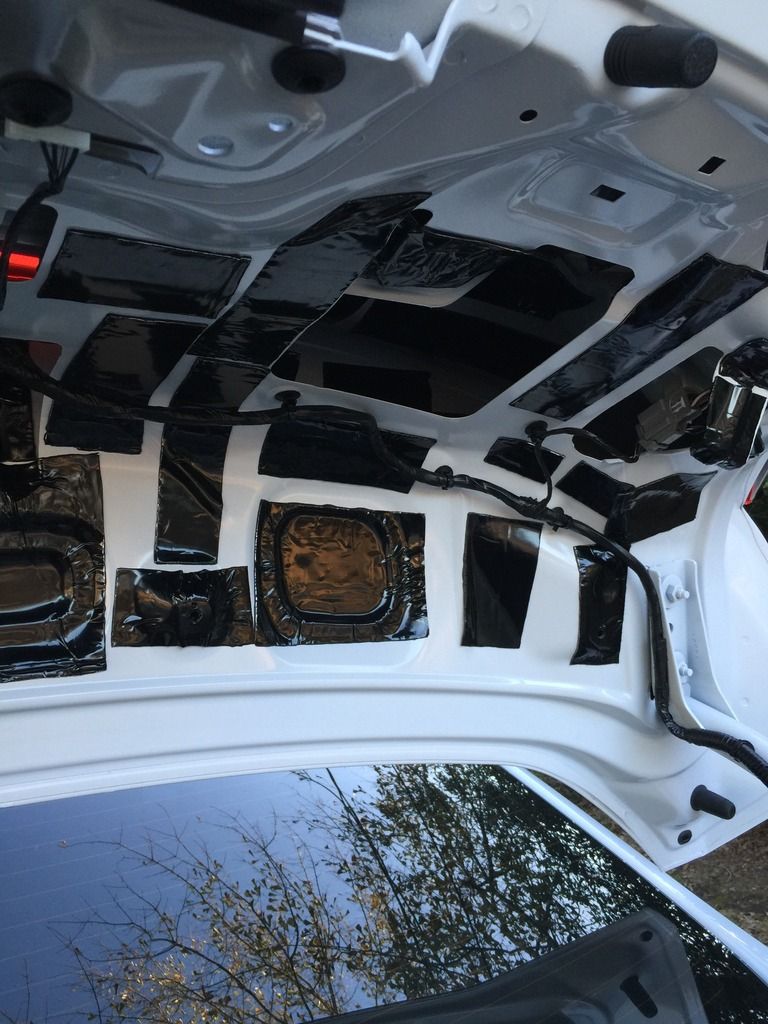 Then the rest of the trunk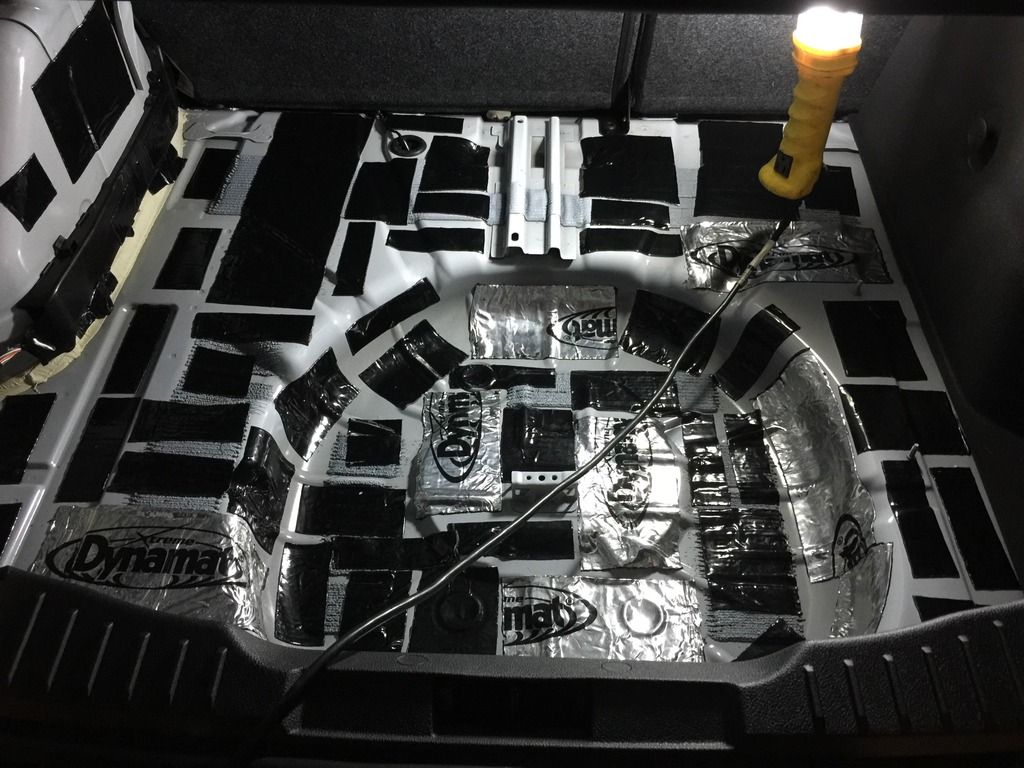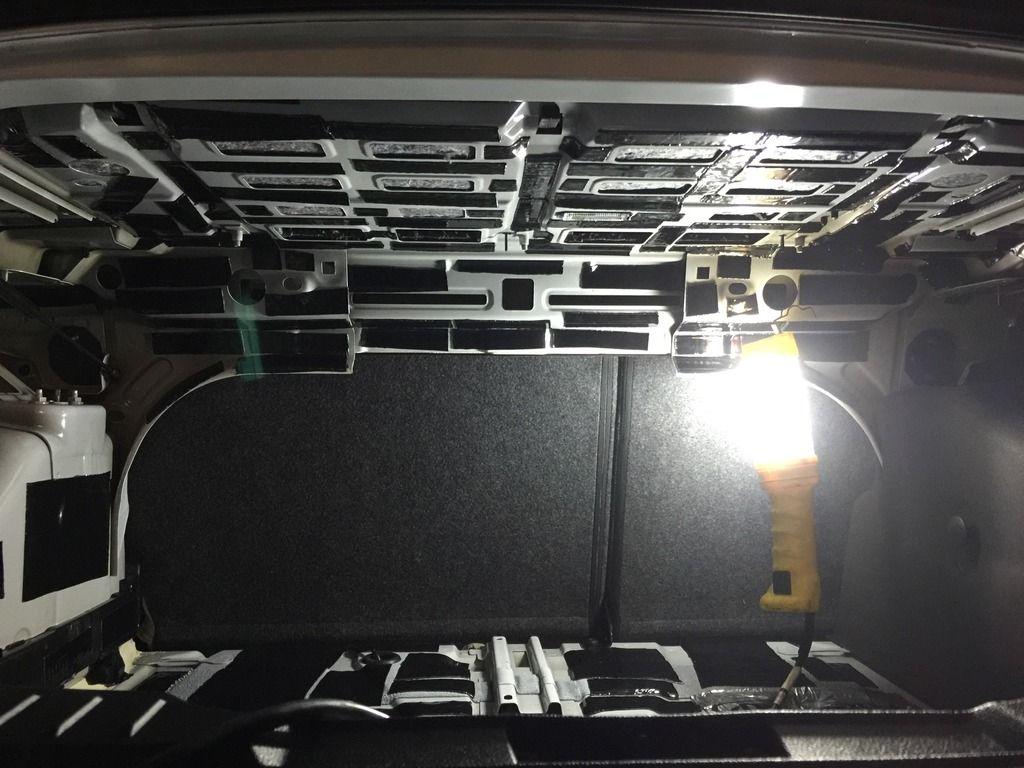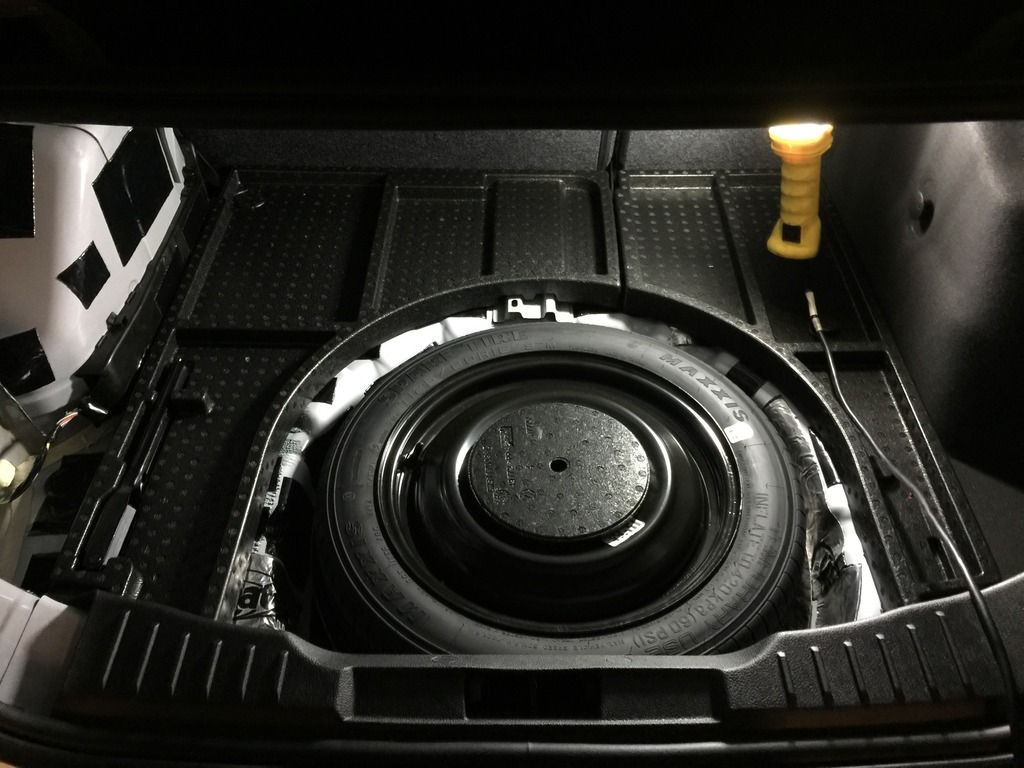 Then I did the panels and moved into the front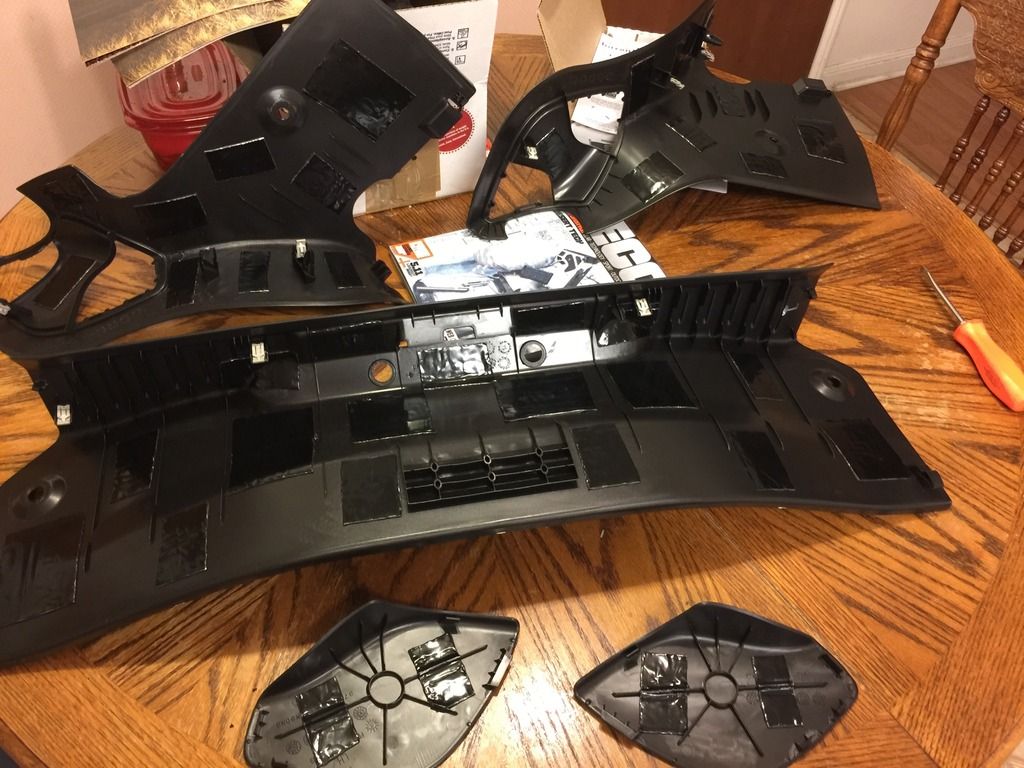 This was after I started on the doors and before I finished the 25% coverage on the doors.
I used a set of Focal Utopia 165W's I had in my GTO. Love these speakers. The tweeters are in the stock locations so no pics there. I did have to trim the plastic a bit for them to fit.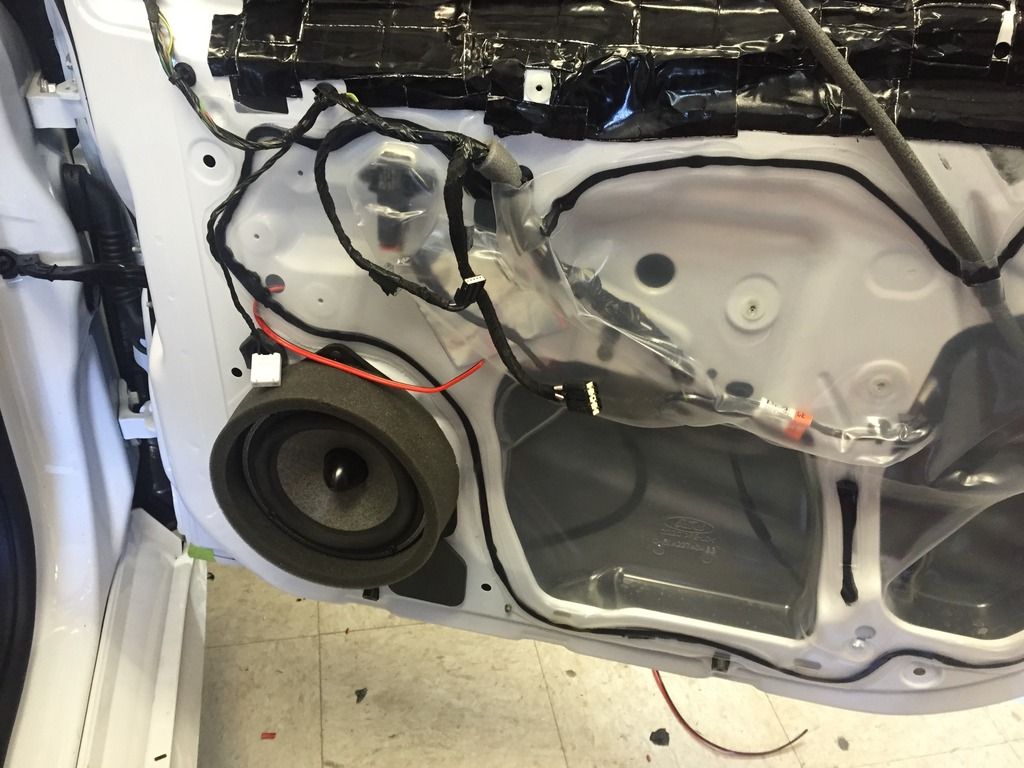 They are bi-amped thru a JL Audio HD600/4. Putting 100w to each tweeter and each mid.
I'm running no rear fill.
The subs I'm running are two JL 10W7's Ported powered by a JL HD1200/1.
The box is 3.7cuft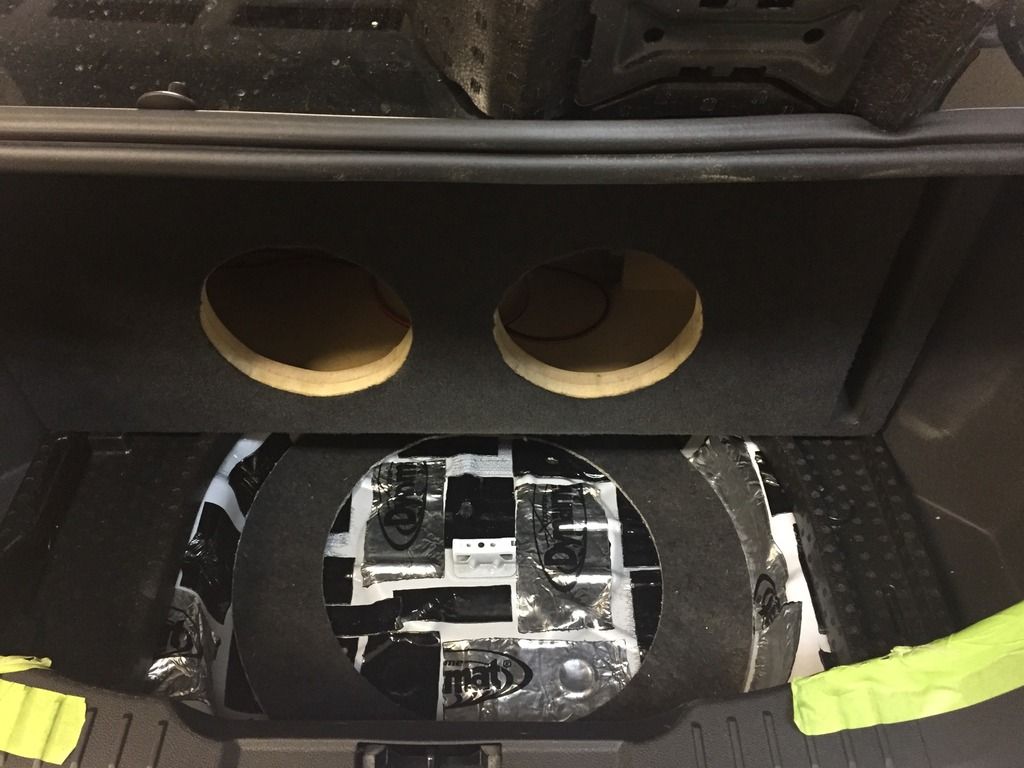 Subs mounted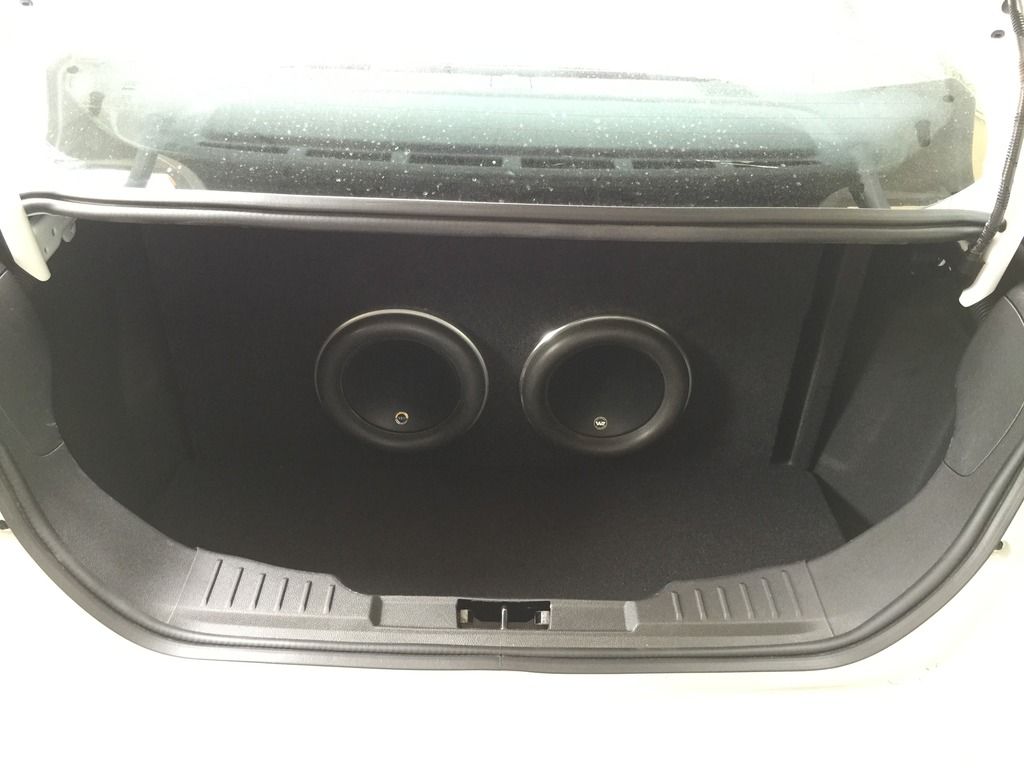 I don't have any pics of the amps on my Photobucket account, but I'll snap some and upload them soon.
I love the sound. It hits low when I want it to and can flex the windshield. I can adjust the sub volume on the JL control knob mounted under the e-brake handle and get a tight bass drum kick when I want to listen to metal or rock.
That's it for now. Down the road I do want to add some 4" mids to the A-pillars and move the tweeters up there also. Who knows. By that time it may be time to go back to a truck since I won't be driving this many miles anymore.
Kyle.