Never installed in a Focus so I can't speak for fitment, but I've done a fair amount of installs over the years. For any aftermarket install you're going to need to wire up a harness.
At the simplest, you usually just have to match the wires that come with the stereo to whatever universal vehicle harness you have, in this case one for Ford. Usually they match by color, such as purple to purple and green to green, but you'll always want to double check just in case.
I always recommend soldering the connections and heat shrinking, but a lot of people feel that is overkill and just crimp the wires together. I've done that too if I didn't have soldering supplies on hand, and there's nothing wrong with it as long as your crimping hand or tool is strong and you make a solid connection that won't vibrate loose over time. Whatever you do, don't twist the wires and tape them... Can't tell you how many times I've seen that done and I even did it myself when I was 16 and didn't know any better.
To get a better idea of what I'm talking about, here's a picture of a harness I made several years ago to connect a Kenwood head unit to an older GM car: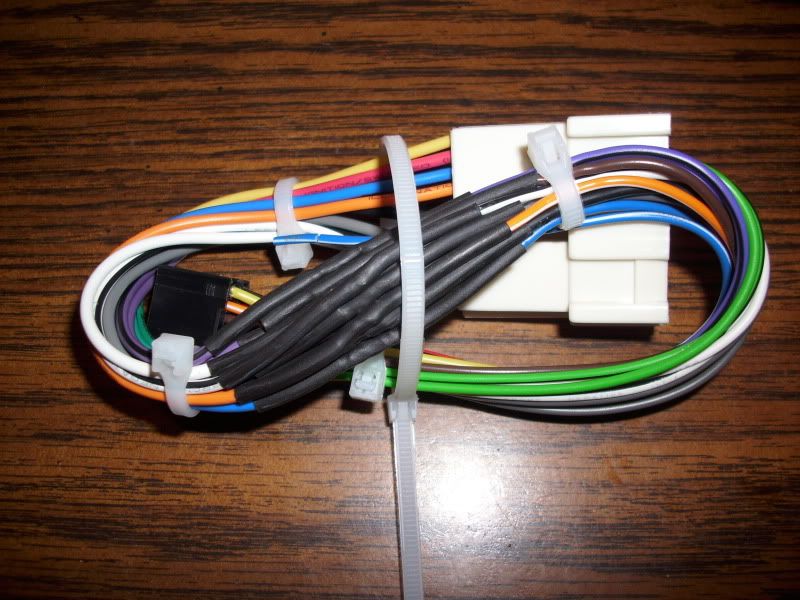 Not my best work and those joints under the shrink tubing look pretty ugly, but nothing ever came loose. The black connector goes to the aftermarket stereo and the white connector goes to the factory connector. No need to cut the factory wires, and in fact that's the last thing you want to do!
But yeah, no matter what you do, you'll be connecting wires. If you don't feel comfortable doing any of this, you may want to take it to a shop.
Pioneer is pretty good stuff. I've run mostly Pioneer and Kenwood gear for the past 15-20 years or so and was never disappointed.