I bought my '08 Focus coupe new. I have a stock radio with Sync and figured it was time for an upgrade. I'm not looking for eardrum busting sound, just crisp clean sound with no distortion. I'm using the stock system, w/Sync, replacing the stock speakers, installing a Rockford Fosgate 3SIXTY.3 digital sound processor, a RF P1000X5 amp and an RF 10" compact subwoofer.
Taking these plastic cars apart is a pain in the a$$.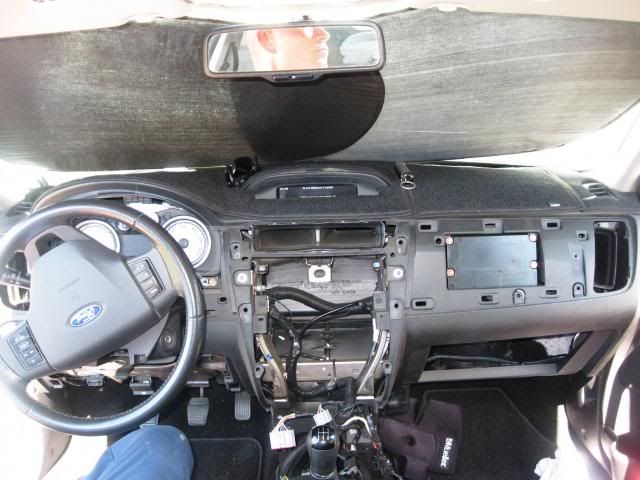 I ran the 4 gauge amp cable through the firewall, under the rocker panel and into the trunk...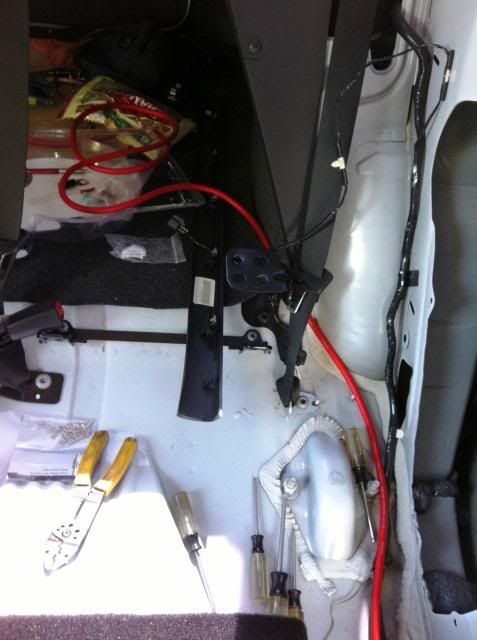 I ran the front speaker wires and amp remote wiring underneath the console. The wires are wrapped in Painless Wire Braid to prevent any rubbing.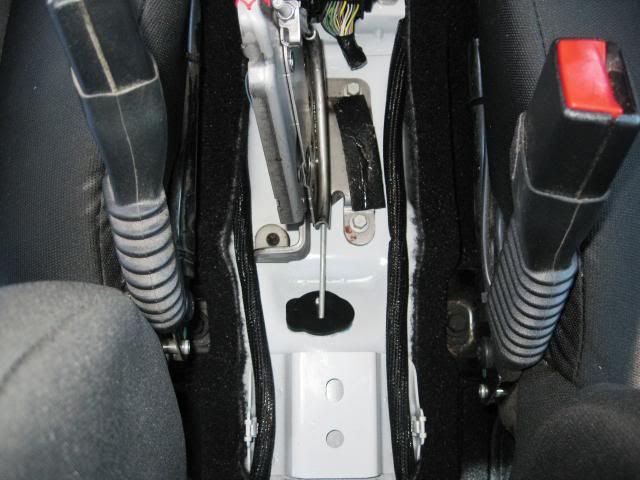 I mounted the amp remote control under the steering column...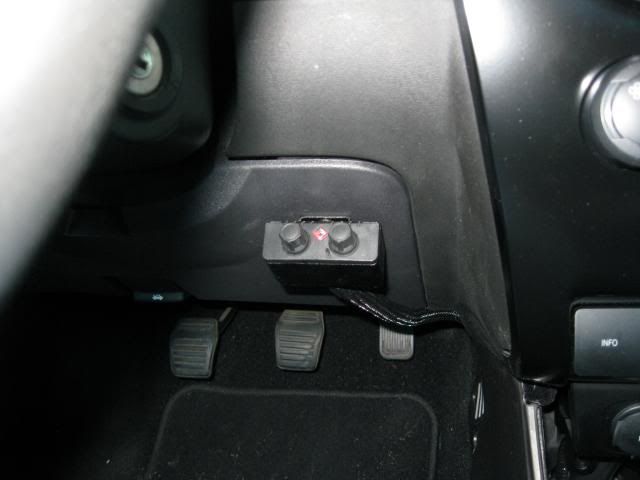 New Kenwood 80W RMS speakers. I used a piece of cork gasket material behind the speaker to eliminate and metal-to-metal vibration/buzzing...
I didn't want the processor or amp lying in trunk; I like having trunk space. I mounted the processor up under the rear package tray...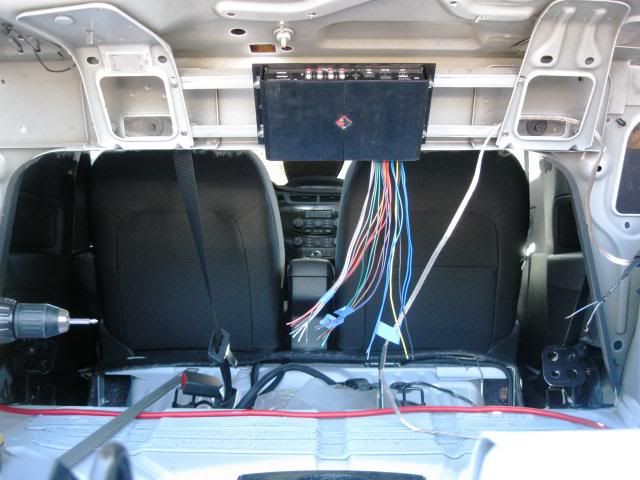 I fabbed up this bracket to mount the amp vertically in the right rear corner of the trunk...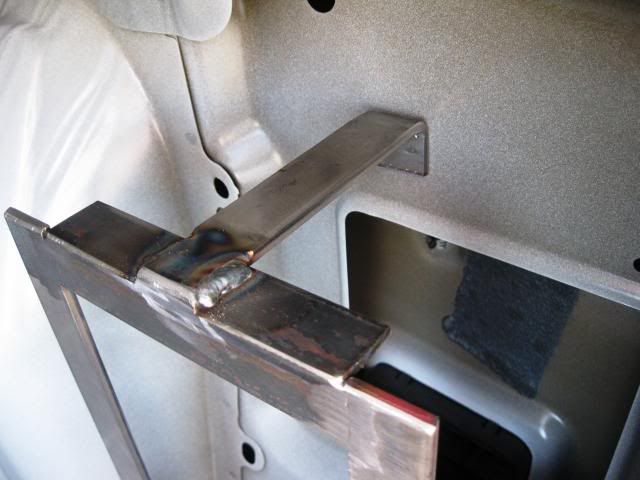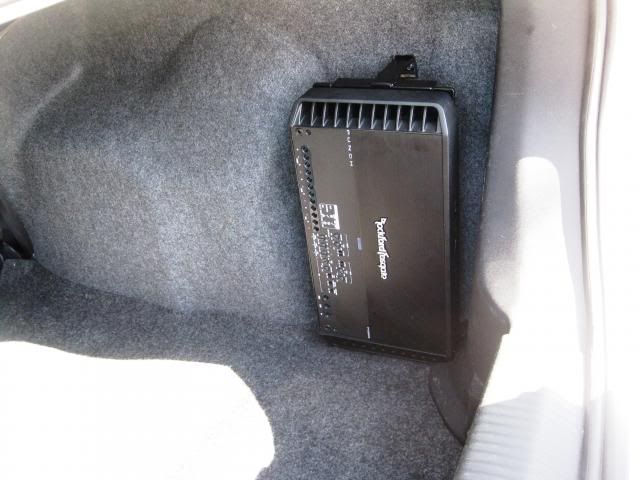 I took the opportunity to paint the radio and console bezels semi-gloss black. I really did not like the stock argent silver paint...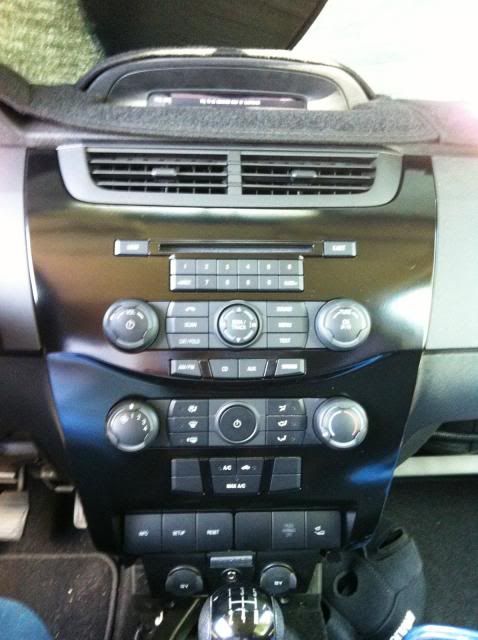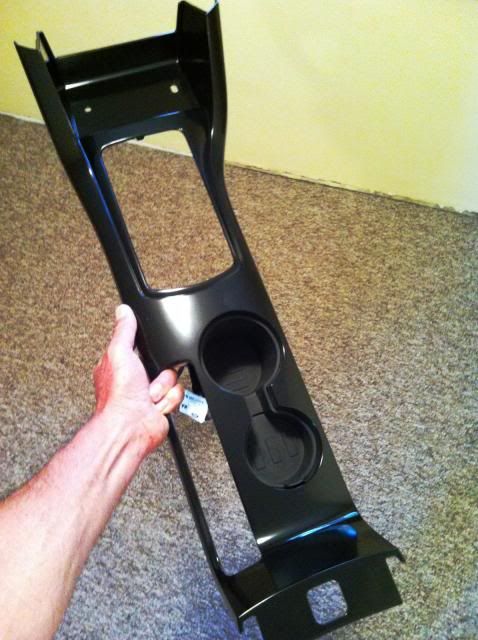 Nothing to do now but wire up the processor, amp and speakers. All of the wiring will be wrapped in Painless Wire Braid and secured out of sight.
Adding this to the trunk, too...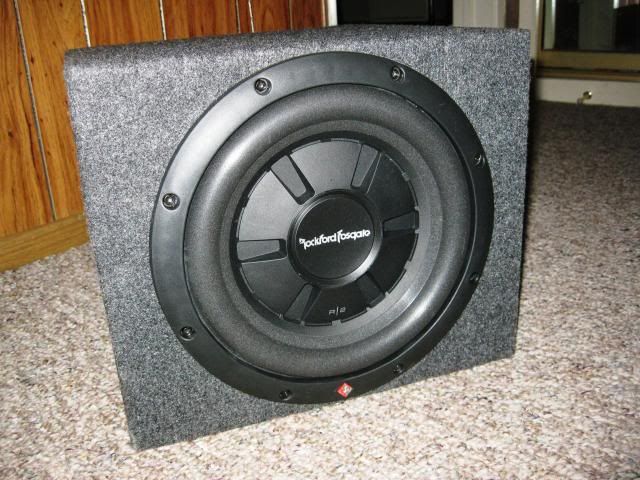 I can't wait to set up the processor and see what it all sounds like.