Have had my car for 2 months and had my 2 Sundown SA-8s from my truck in the focus and finally got around to buying some for it.
Decided on 2 Obsidian Audio 12s. I think they are the best bang for buck IMO.
Built the box out of birch to be lighter.(Ill never use MDF again) Its 40" wide x 15" deep x 17" tall. 6" aero port tuned to 32hz. Had to take the back seats completely out to get it in. Still was very close to not fitting. Have about 12" of trunk space left.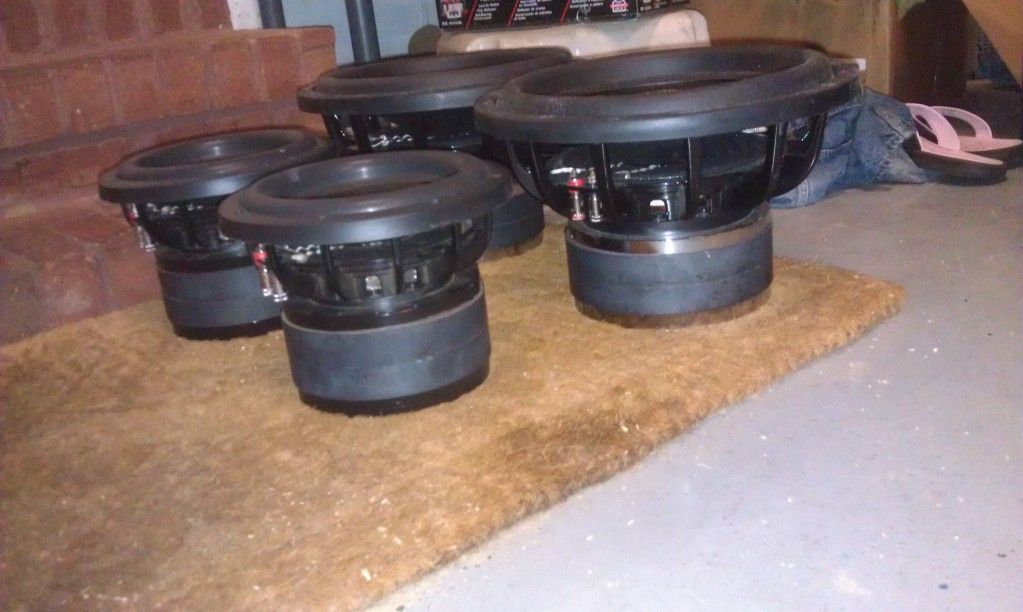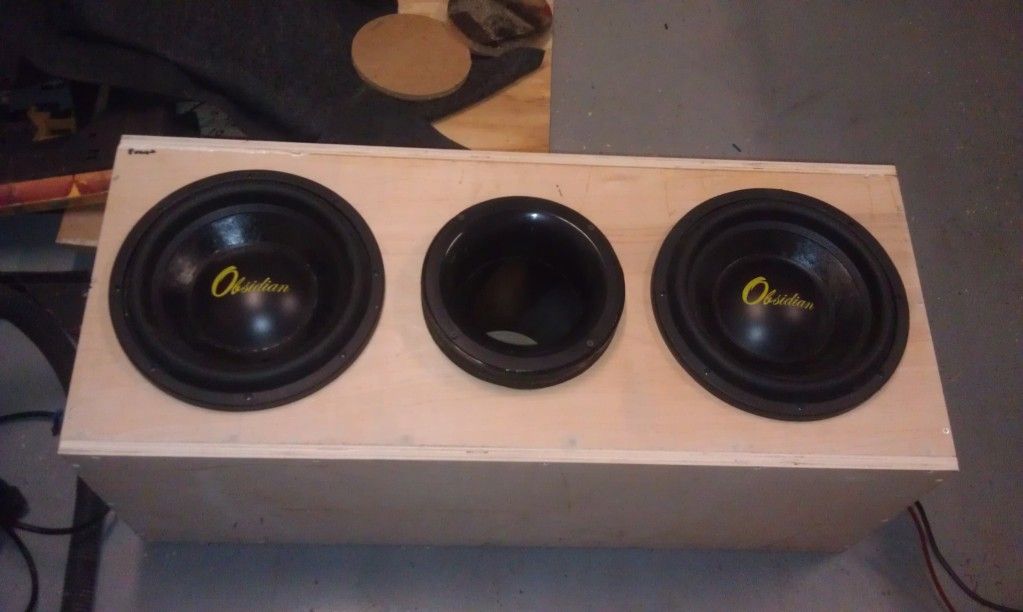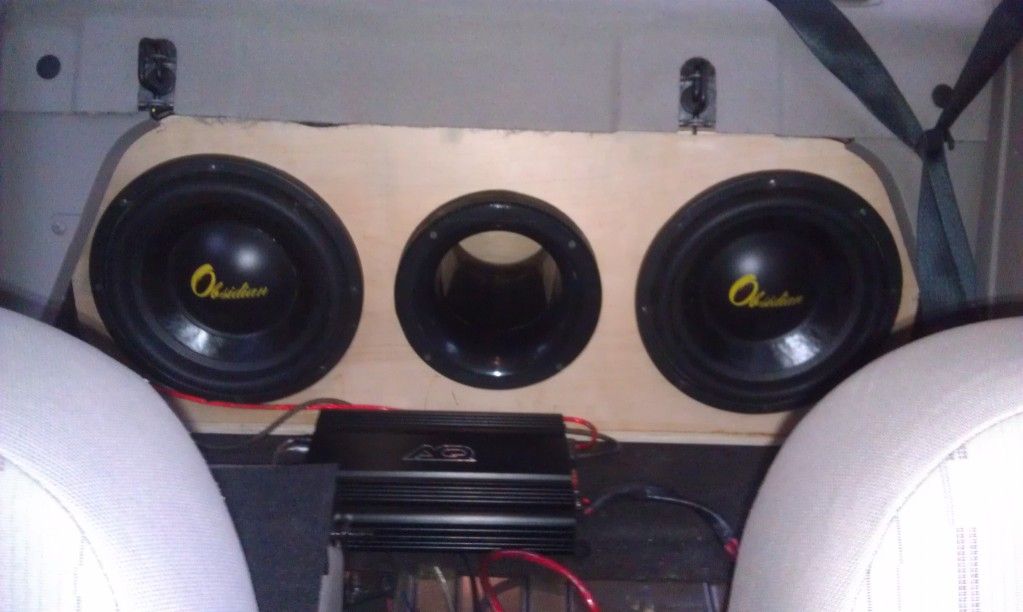 Excuse the mess. This was right after putting it in.
Running on a 1200D and some crappy 4 gauge I had laying around. 1/0 wiring and the extra battery will be going in when I get time. Slowing upgrading.
Pretty happy with them so far.
Still deciding on if I should carpet, stain, or paint the box.