ok, so here is the plan for the box
the box will have a removable extension piece so that i can remove it to raise the port tuning for spl.
with out the port extionsion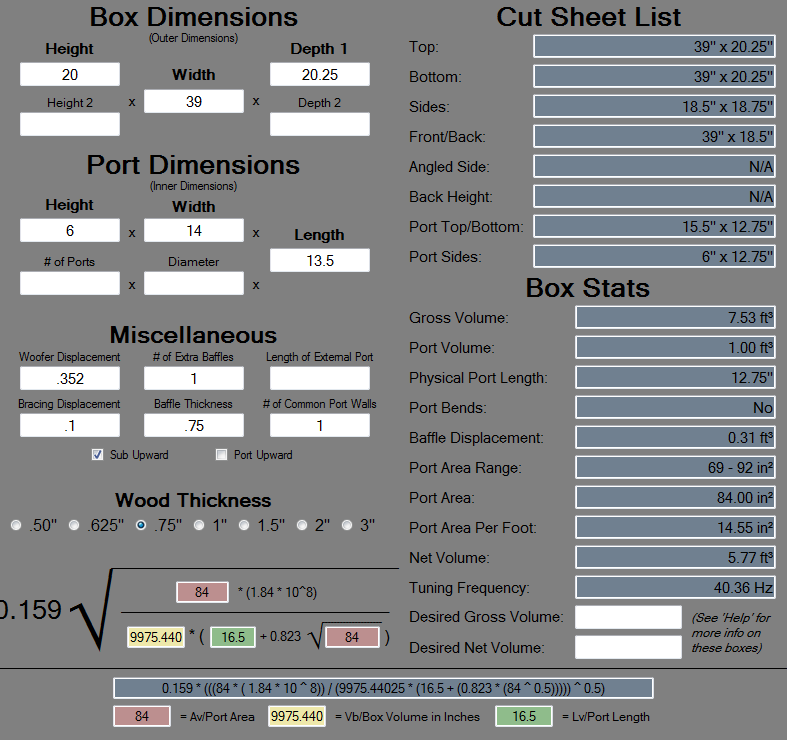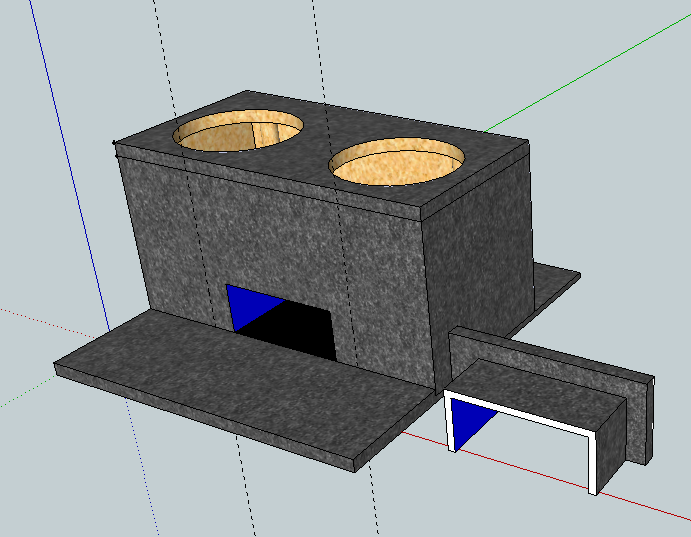 with the port extension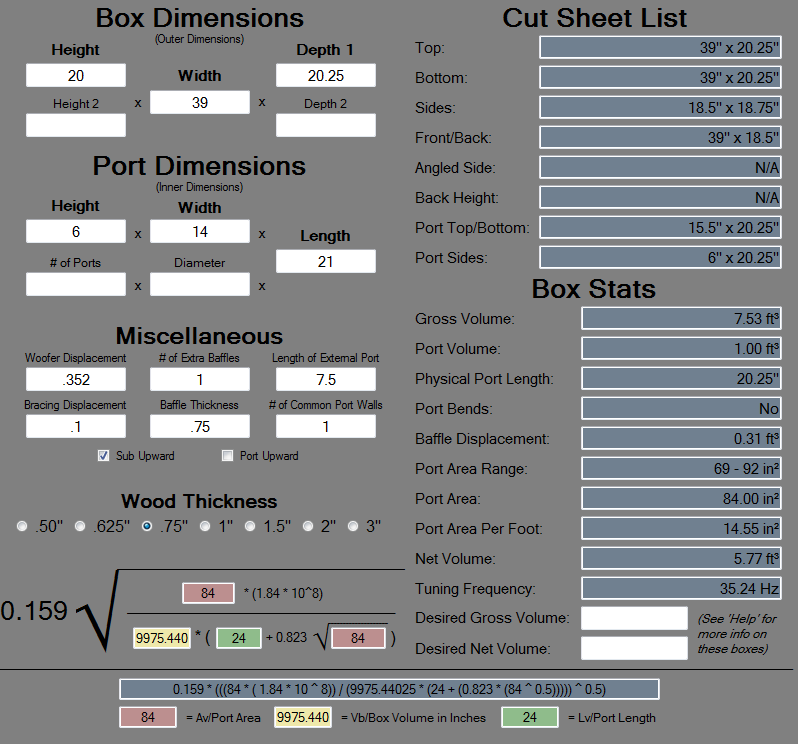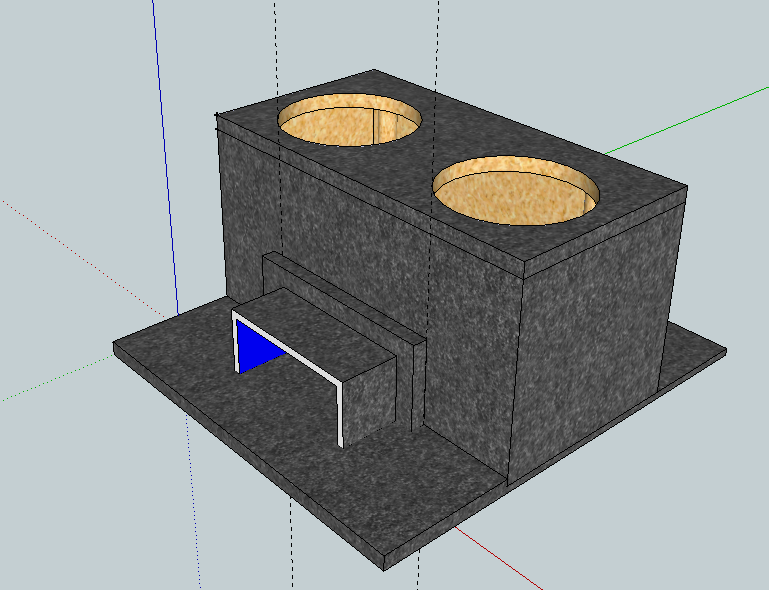 the complete part list
pioneer 80prs
2 rf t2d415-low crossover set at around 80hz running of the t1500.1bdcp about 750watts each
1 t1500.1bdcp - birthsheet say 1950watts rms at 14.4volt wired at 1ohm
2 rf punch pro tweets-high crossover set around 3500hz running off front channel of t400.4 wired at 8ohms about 45watts each
2 rf punch pro mids-low/mid crossover set around 150hz mid/high around 3500hz running off the rear channel at 4ohms about 100watts each.
1 t400.4
either 2 shurkien batteries or 2 diehard platinum batteries depending on pricing.
10 farad rf cap
50ft 16-18gauge wiring for door speakers
no more then 6ft 4gauge for amps
about 30ft of 1/0gauge from front to rear, rear batteries to cap.
a wiring diagram