UPDATE: my appointment has been moved to THIS friday. (the 13th... oops). Super excited to get everything installed.
I did get my Proclip mount for the ipod classic in. It will mount to the dash and be permanently plugged to the mount, therefore i can just take my ipod in and out with out messing with wires. Real clean!
The mount:
Sliding the ipod in. It's nice and padded.
Ipod in.
Side profile.
That will be mounted on the right side of the dash. I got a mount on the left side of my dash for the phone as well.
I've also decided to order a rear view camera. Type that mounts on your license plate.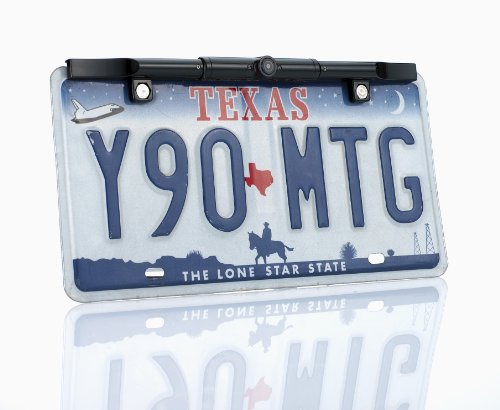 It's a Boyo 425HD. I was skeptical at first, but these things get great reviews. It's a real slim design, barely even noticable. I like how I dont have to drill a hole in the bumper for it. It has special locking nuts to make it hard to steal without the special tool for it. And I figure I'm pretty much going all out, and it's very simple to add rear view to this headunit, so why not do it? Just another feature of MFT that I'd like to have without all the hassle.