I finally got around to doing the passenger door and took a whole bunch more pics. Sorry for the delay in answering everyone's questions about the door panels. This should fix that!
I began by removing the tweeter pod. There's a couple of plastic clips holding it to the door and the entire assembly can then be removed. The other side of the assembly (to the right of the tweeter) is held onto the door panel with some hooks but I found it easy to jiggle around until I was able pull it straight away from the door.
Here's the back side of the tweeter pod assembly and where the clips attach to the door: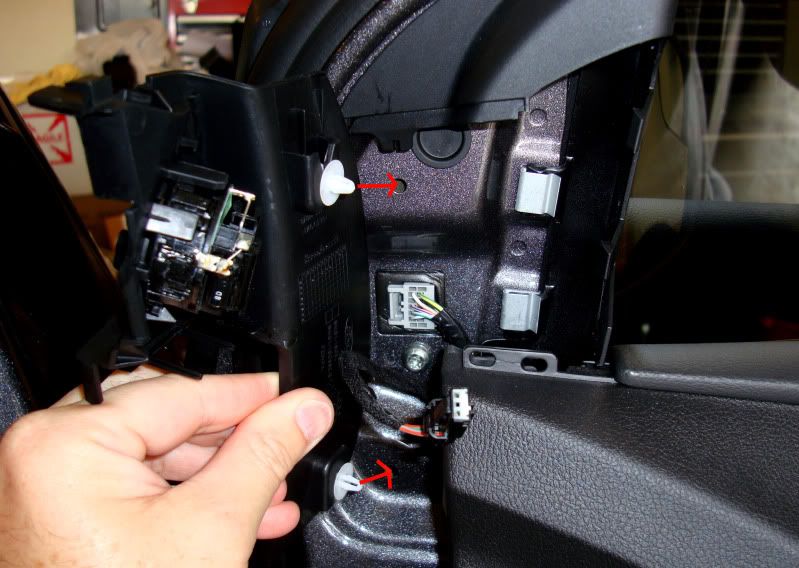 I removed the trim below the door controls/handle, starting from the front and working my way back. It then pulls forward and come out very easily.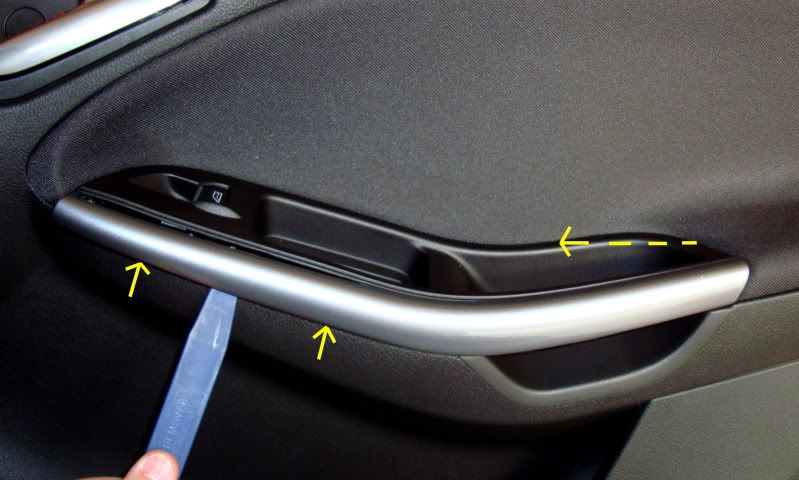 The control model is removed in opposite order. I pried the rear end up and slid it backwards to remove it.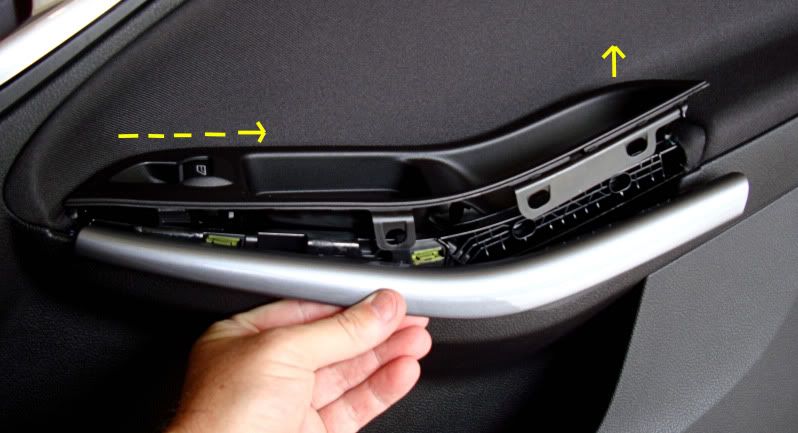 There's two torx screws behind it that need to come out. (All the door screws are T-25 torx bit.)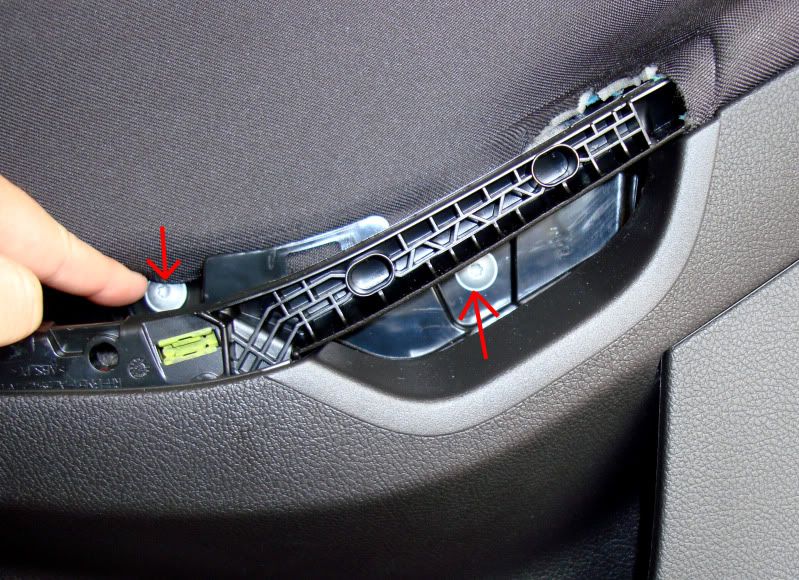 This little panel on the edge of the door needs to come off and there's another torx screw behind it (the screw should be silver, not black as shown).
The reflector comes off by prying the front edge up and then pushing it backwards. There's another screw underneath.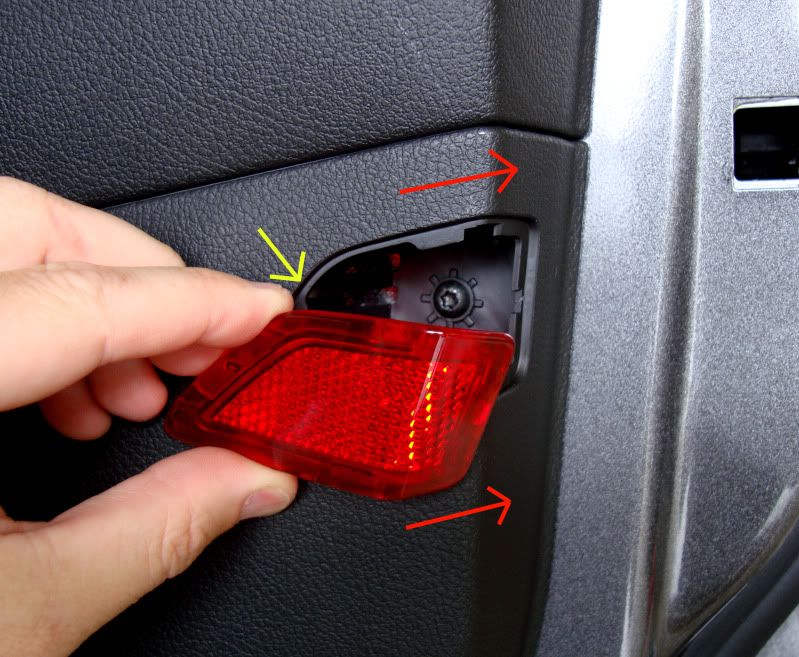 I found this to be the most difficult part of the panel removal process, mostly because I wasn't sure how to get this little sucker off to get to the screw underneath. What I eventually learned is that by pressing the front of the cover (where the red circle is) it partially raises the opposite end (red arrow). It's not exactly easy, but once I was able to get the other end to raise up enough I got the tip of a knife under there and pried it off. Definitely trial and error my first time. Much easier once I figured it out.