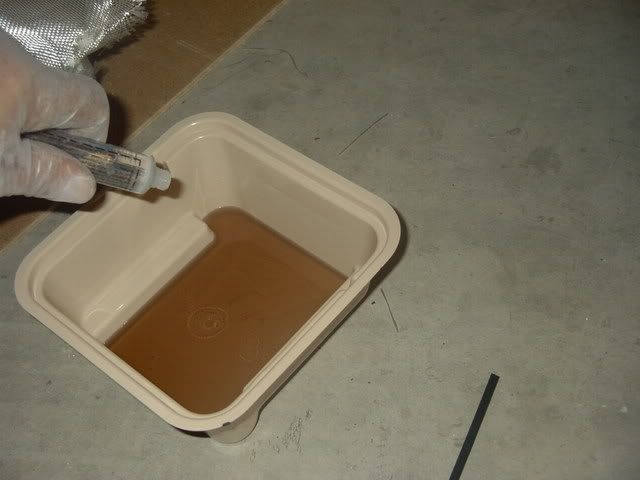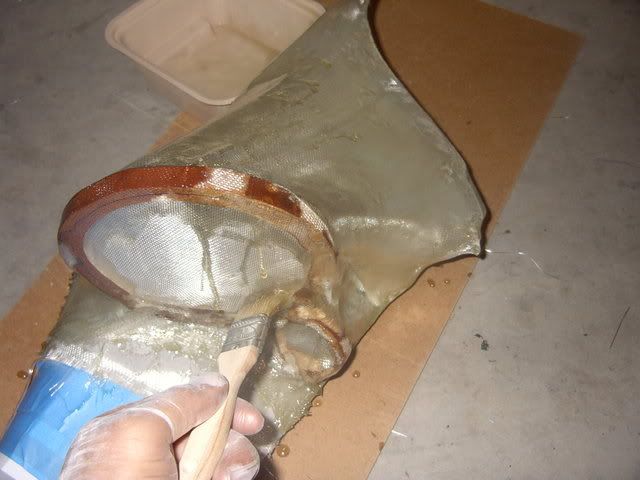 You'll notice the cloth getting clear or see through, that means its soaked all the way through the cloth and is now bonding in between the individual fibers.
Make sure to go all the way around the back edges of your work. Excess can be trimmed off later.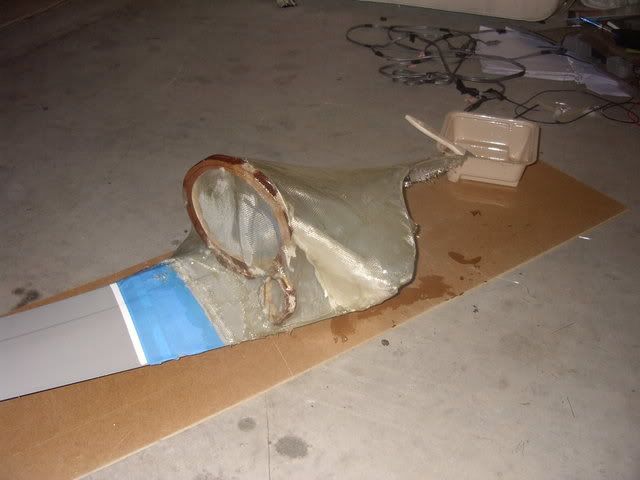 And now for some kitty fur...
I start with the area closest to the ring meeting the OG piece, in this case the c pillar. Add about a four inch by four inch piece while the cloth is tacky/wet. Use the tip of the brush to kind of dab it in place. Once a majority of it sticks to the cloth, I paint the fiber glass on around the edges working with bigger strokes towards the middle.Once that piece has been covered, keep going, work your way around all the stress areas, or what you think the weakest points of the enclosure would be.
I think it will be the mid driver because it is going to try and move alot. Notice the different color of the kitty fur going on, a tanish brown. Its because I mixed the second batch of rez' "hot" inother words there is less available work time. The color is because of the heat the mekp and rez make. At this point the piece is actually hot to the touch. Don't go to hot though, it causes cracking and warping in the final drying.