On to some bondo...
Grab a hand full of the bondo (not literally) and throw it on your work space.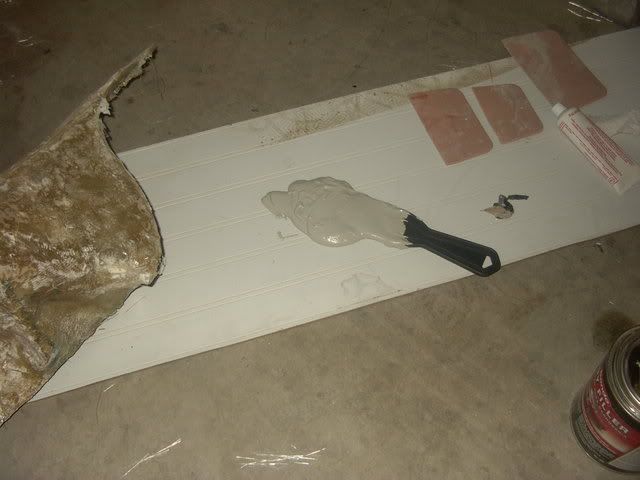 Hit it with the white cream or red depending on the brand. And get to mixing.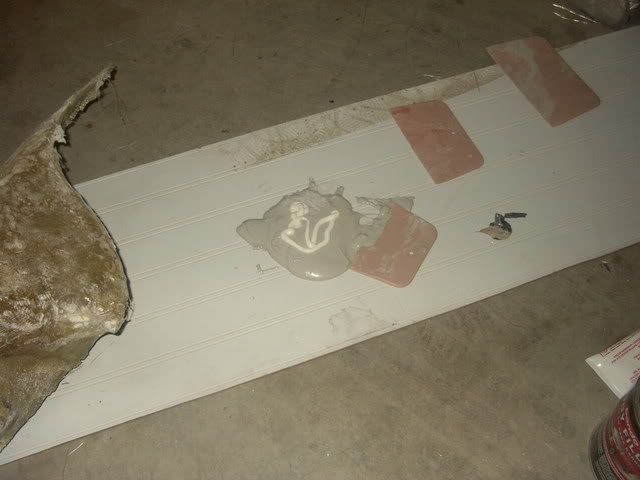 When you mix you want it to swirl in. Keep the edge of the spreader fush on the surface and turn it around so the corner stays in the middle of the pile. Smear it down and repeat.
Once you have it all uniform mixed slop it on...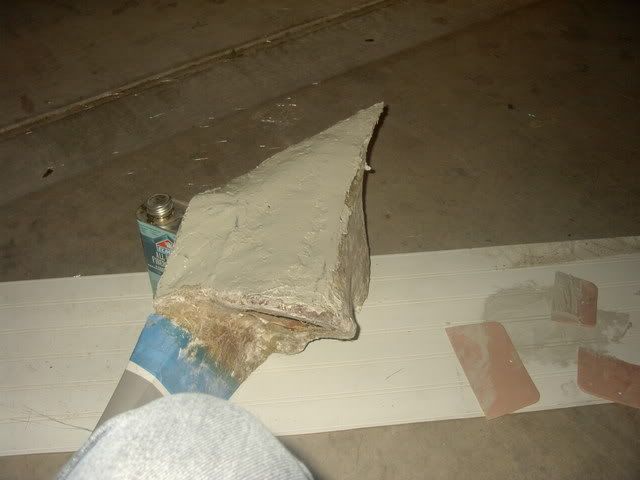 When spreading it, start at one edge and work your way across that edge to an opposite side or angle of the piece.
Now if you have a buddy helping you, as you are almost done spreading this batch out tell him/her to mix another slightly smaller batch for another side of the piece.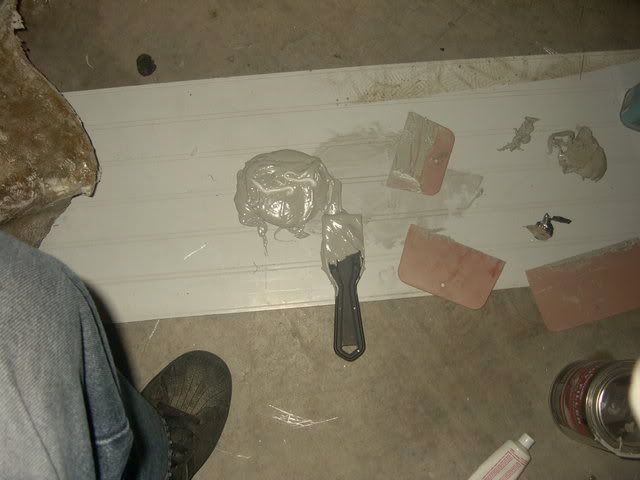 don't forget the swirl...
Carefully rotate, and get er' done.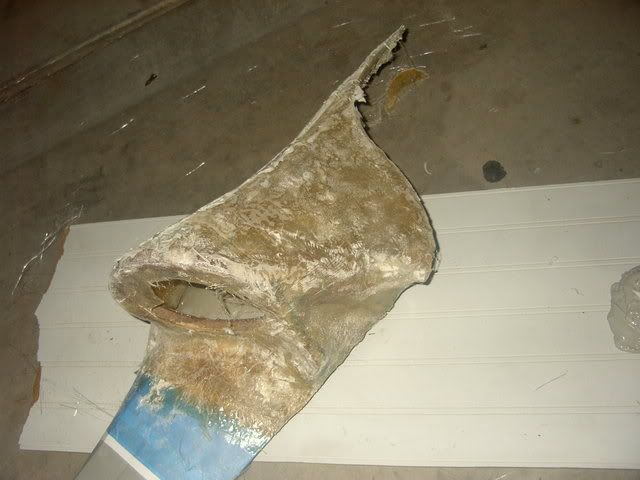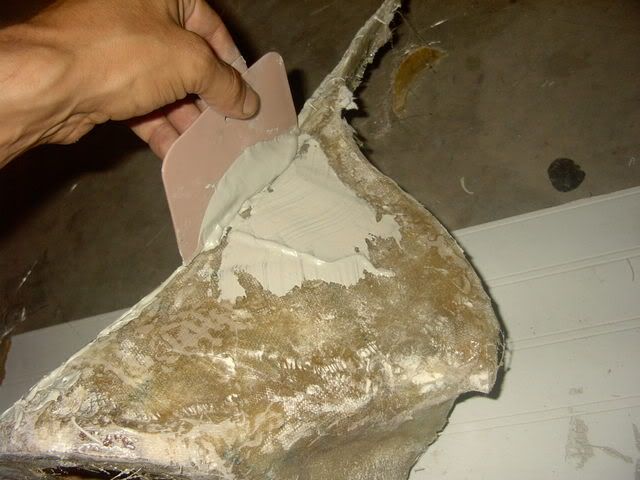 Notice I come from the freshly done side on to the new side. We are trying to build enough bondo over the entire piece so we can sand the hell out of it and make the shape we want complete, so be generous.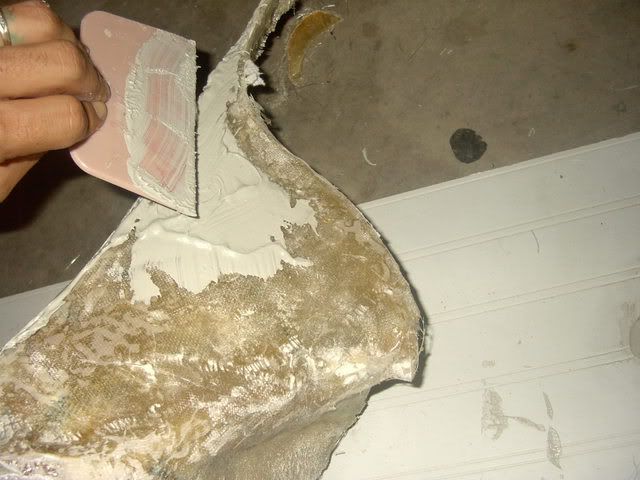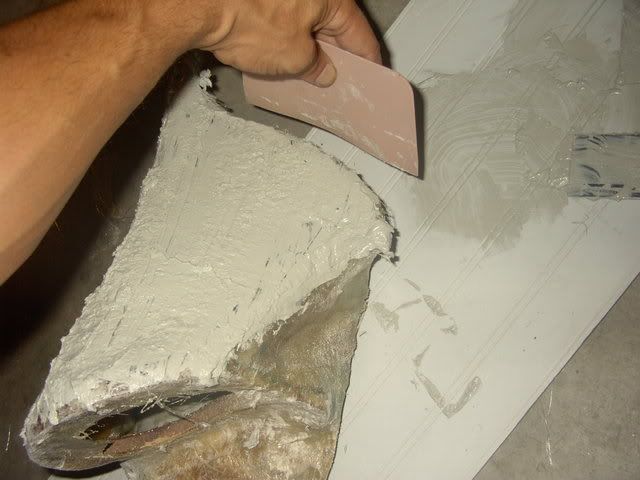 Now a large portion of the enclosure is covered in bondo. Its been about ten minutes into your work time hopefully or right about there.
Start sanding now!!!!!!!!!!!
Waiting to long to sand here is going to give you extra HOURS later. I wait until the bondo gets tacky to the touch like old silly putty. Same color BTW. Then lightly hit it in a hidden spot to test it. You want it to kinda ball up into little crumbs, not big chunks, but little crumbs. Going to early will give you larger chunks out of the surface and going to late, well your just to late and your screwed. If the chunks are large count to 30 and try it again. Use about an 80 grit sandpaper for this step. once you have a majority of the rougher stuff off, move down to a 140 grit or so and keep it gentle. Your piece will take shape quickly so be carefull not to take to much out.
These sponge blocks help to get into the curves and if your sides have a slope or curve to them it works wonders.