BACK TO THIS THREAD !!
Now your goning to want to glue down the top half of the cloth a little as well.
Drop a few drops of the glue on the cloth down the ridge, careful as not to touch it with the glue bottle.
Once the glue dries, find the half that needs the most work, ie. filling in grooves with kitty fur.
In our case as in most, its the larger half of your piece. So fold that side up and over, out of your way.
Now you can start mixing a new batch of fiberglass, enough to coat the fur and the cloth once you lay it back over. When the mix is ready give the piece a decent coat or once over with the brush full of glass. Start tacking in the kitty fur, gently.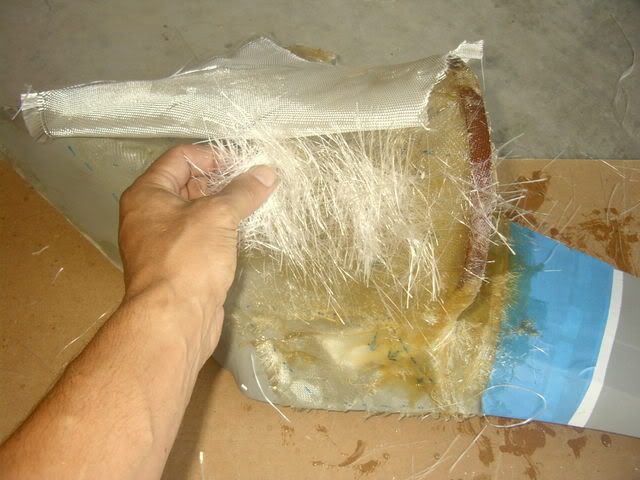 And , YES, I am that good that I don't always wear gloves, DO NOT TRY THIS AT HOME!! Your gonna end up with no finger prints and in a lot of pain when your done.
And now is a bad time to stop and cut fur. Your waisting the work time of your fiberglass mix. Pre cut or have a buddy help you out here.
My 16 yr old niece, Paris, is my helper on this project. We switched of with the camera and stuff so she could get hands on time with fiberglass. She is pretty big into cars and loves custom car systems. So BIG PROPS to her on her first c-pillar job!!