Hey Guys.
I can't believe the turn out we're looking at for the annual BBQ this year from Focus Canada.net for the 3rd Annual Burlington BBQ.
This year I've decided to make it a real bash by also inviting all of our FocusFanatic members.
We currently have close to 40 CONFIRMED!
Last year we ended up with 36 cars at the same time attending the cruise portion.
This is EASILY the largest focus meet in Canada!
You're all invited and Here's the info!
Seeing summertime is upon us more and more each day It's come to my attention that it's time to plan the FC.NET BBQ for 2007.
Incase you were not able to make it last year, we had over 30 cars at once attend. It's an event that helped us realize just how many people enjoy the Ford Focus. I myself was completely blown away at the turn out last year as I'm sure a lot of people who attended were as well. The turn out grows each year and I'm hoping this will be our biggest ever!
Here are some pics from years in the past.
As you can see, it was a great turnout. It's a great place to meet and greet members that you have met and not before. We had people from as far as Ottawa attend last year!
This year will work the same way as last.
Bring your parts new mods and significant others as it's a day for everyone.
This year there will be like last year with a cruise in the country. I'm planning a route heading north to where the roads are twisty. My plans are to find a great ice-cream parlour or chip wagon we can embark on. Details to follow
(I'm open to suggestions)
Please bring cameras and video machines as there will be PLENTY of oppertunity to get some shots.
Because we will be taking over the school parking lot next to my house as we did last year...I have to put some rules in place.
Rules:

No burn-outs
No audio compititions
No drinking of alcohol
No drugs

Faliure to obey these rules will result in a possible ban as well as removal from the premisis. This is in my neighbourhood and I'd rather not attract any negative attention as my neighbours will be watching. (they were VERY impressed with last year's turn out)
If you could, please start a list of attendees!
Hope you all can make it!
Please stay tuned for updates!
maps:
I'm posting 4 months early so everyone can plan around it.
If you're new to the site this is
THE
meet of the year with people coming from all over Ontario.
Why the 11th you ask? Becaue it's Meford4u 's 41st birthday! So come out and wish the f
tard himself a happy birthday.
What's in store this year?
-BBQ
-SWAP MEET
-CRUISE
-ORGANIZED JUDGING
-50/50 DRAW TO RAISE MONEY FOR A CHARITIBLE ORGANIZATION
In the past years I have brought my BBQ out to the parking lot and let everyone cook their own meat. This has worked great in the past so we'll do the same thing this year.
IT'S A BRING YOUR OWN MEAT EVENT. I will provide condiments for hamburgers and hotdogs, you need to bring meat, buns and your own drinks.
SWAP MEET:
Clean out your garages guys, this is a great place to unload your Focus \ parts, stereo equipment, side skirts etc...
*I'm currently awaiting some suggestions from other members to help make this the best BBQ we've had yet.*
If anyone has any suggestions, please feel free to PM me and we can make sure it happens.
So...
Here's all you need to know.
WHEN: SATURDAY AUGUST 11th 2007
WHERE: ANTHONY'S PLACE 5173 DRYDEN AVE. BURLINGTON ON
WHY: BECAUSE IT'S AMAZING TO SEE ALL THE GREAT RIDES IN ONE PLACE
TIME: 1:00PM TO ABOUT 7:OOPM
Rules:
Hope to see you all there!!!
-Anthony.
PEOPLE ATTENDING:
ANTHONYD
NIKITERZTS
ZX5FOCUSED
NEFCANUCK
ZTWSQUARED
DARKPUPPET
CHROMEY
FOCUS MAN,FOCUS (?)
EUROZX5
MEFORD4U
OLDEGUY
DBLAST (?)
MOFOCUS
2001ZTS
TORRADAN
HABMAN
NOS2GO4ME
FOCUZEDN20
ZX3GUY2000
SUDOWN
GAPBOYPCS (?)
FOCUSNME
GIRARD.K
MASON
JEN_DEANS
J-BOOT72
OSCAR THE GROUCH
ANDREWSTCYR
FOCUS19
ESVEETY
POLISHSVT
HARDKORE
07ST
03ZX5
CANADIAN ST
(AND HIS COUSIN)
TICKETZ
ZX3_2NV (?)
WhoFan
Zed not Zee
Nas
Old_Grendal
AckermaNzx3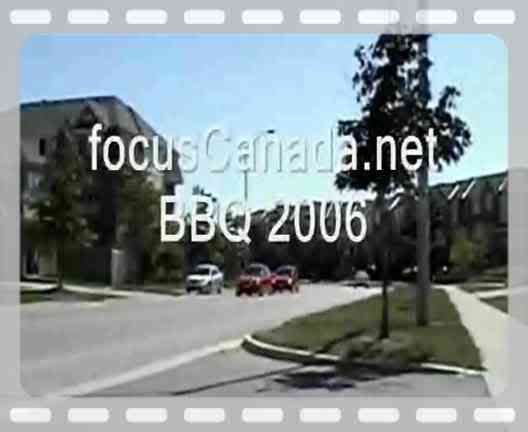 --------------------------------------
Please feel free to contact me via PM for any questions!
Looking forward to seeing you all there!