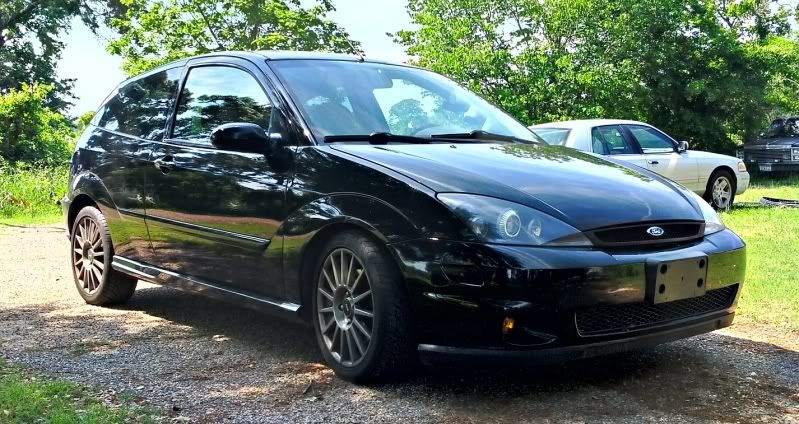 CAR IS SOLD!!!!!!
black ZX3 SVT with the winter package (heated seats, mirrors, engine block), has red insert seats, custom blacked out Mach HID headlights, aftermarket clutch, flywheel, hatch spoiler, Borla center exit exhaust, euro grill, EAP wheels, VF rear motor mount, CFM short throw shifter. Body and interior is a 7.5 to 8 out of 10. Normal road wear - tiny nicks and dings, no major damage or blemishes, inside or out. Zero rust. I've had the car out in 110F Texas Summer afternoons, and no overheating! Also COLD AC. Only synthetic Royal Purple oil since I've had it. Brakes are good, tires are decent (25% left in them), clutch is good (no slipping). The drivers side side-skirt is missing the very front-most "cap". All the stickers have been removed. Interior is great condition but missing the floor mats. Rather than post 30 pictures, if you want to see something specific just ask and I'll post it. If you're looking you probably know what these babies look like inside and out anyway.
Had this car a little over a year, but didn't drive it much. Originally bought it to DD to work, and did, in the beginning. Then I lost my license for 6 months, and only drove it around the block and to the gas station or car wash periodically. Once I got my license back, I had a company truck. So all in all, I put 2 or 3 thousand miles total on it. It drives great!
When I bought it, it had a Procharger installed. I was always too scared to really push the car, but the Clutchmasters clutch handled the power easily. I just had the blower professionally uninstalled, because at the time I was going to HAVE to trade it in, and didn't want the blower going to waste.
I bought this car from UtahSVT, who bought it from BlkThunder (the car's original owner/ builder)
As soon as I got the car, I had the timing belt/pulley/tensioners replaced, along with the water pump, timing cover gasket and VCT solenoid. Like I said, the original plan was to have a bullet-proof daily driver. Had I known selling it a year later was in the cards for me, I never would have spent the $ on all the preventative maintenance lol.
Price is $6,500 FIRM. This is a low mileage beauty that was babied and cared for, and now she needs a new loving home.
It has a Sony deck and unknown speakers installed, previous owner pulled wires but never finished hooking it up. I never got around to it because I like hearing the car when I drive =)
The rear seats were not installed when I bought the car last year but sourced all the necessary brackets and hardware and had the shop install them.
Here is an old picture from right before I bought it.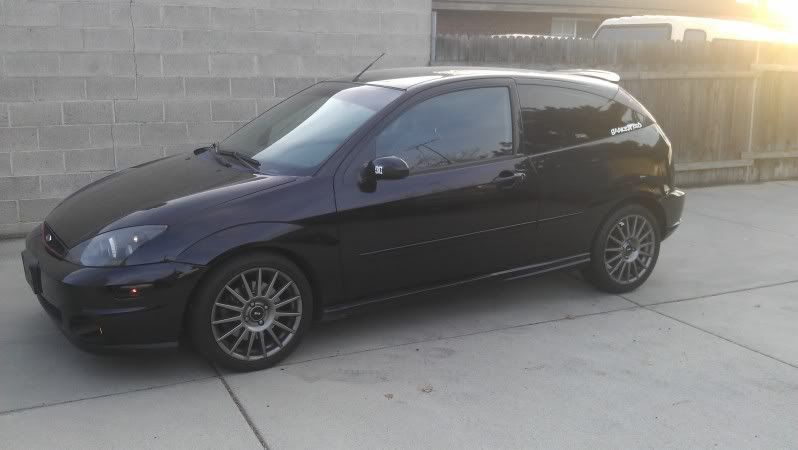 The quickest way to reach me is via email. My Gmail address is
AVredefined
and it goes straight to my cell. I have shipped (and received) vehicles through national carriers before, and am familiar with the process. I have no problem doing it at the buyer's expense.
If she doesn't sell within 3 weeks or so, I'm driving her to Carmax.
Thanks for looking, and let me know if you're interested.