Alright guys and gals, I recently picked up some new wheels so its time to get rid of the old ones. I am selling my set of Enkei A&L Racing 387's. These wheels were make by Enkei for A&L Racing. Wheels do not come with tires. All four wheels come with center caps. Hub centric rings not needed!
Specs:
18x7.5
et 45
under 20lbs IIRC.
4x108 and 4x100.
Condition:
2 Wheels are in good condition with only some blemishes in the finish.
1 Wheel has some slight curb rash. (pictured below)
1 Wheel has a slight bend near the valve stem. (pictured below) Never had a problem with it. Never leaked air and always balanced fine.
Price:
Asking $275. I am willing to ship but at the buyers expense. Also willing to drive a little ways to meet up too.
My information:
Wes Viola
Johnson Creek WI, 53038
The best way to get a hold of me is via pm. I however am a busy person. I work 50+ hours a week and cant always check ff every night. Please don't think I have forgotten about you if I don't reply to your pm right away.
Pics!!!!!(sorry for the crappy cell phone pics, ill try to get better ones soon)
This is the wheel with the bend. Located near the valve stem.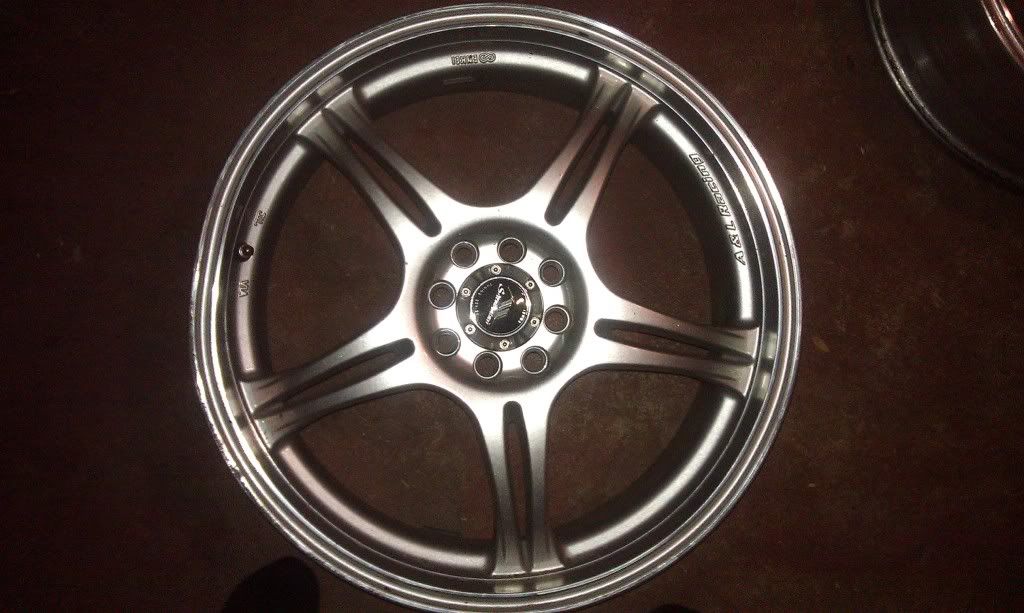 This is the wheel with the curb rash
and a few photos of them when they were on my car.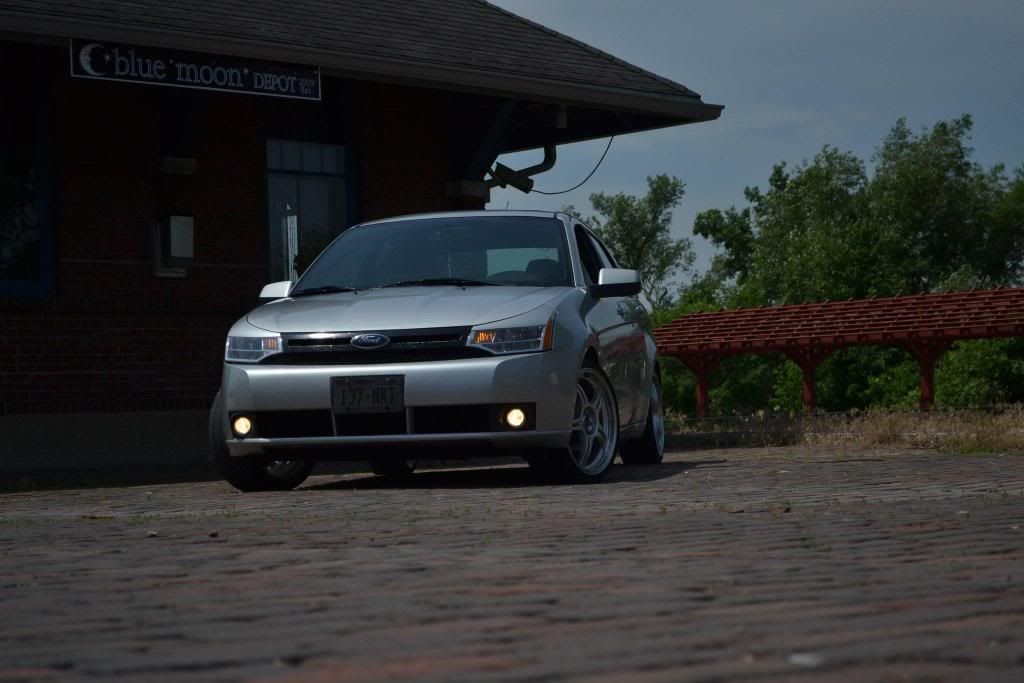 Thanks for looking!
-Wes