Item Description
:
17x7 ET45 Team Dynamics Monzas in silver. They have 215/45-17 tires, two Fuzion HRIs and two Fuzion ZRIs. Two tires are about 60-70% tread, two are about 40%. Tires have even tread wear (no inner tread wear).
One or two wheels have a small inner lip bend. The wheels didn't shake at all when they were on my car.
The wheels have TPMS sensors from a 2008 Focus installed.
They are dirty, I have not cleaned them since I bought them. I am pretty confident that they will come clean, but I didn't bother trying because I was going to strip and powdercoat them.
Monzas are pretty uncommon to begin with, but what makes this set of Monzas stand out from the rest is what they come with. I have two full sets of center caps, and plenty of spare parts. The "tuner" centercaps are silver with red and black decorations, and the flat caps are black. I have brand new TD decals for the flat caps also, which have been discontinued for a long time. And I have at least 5 hubcentric rings.
If you have these powdercoated and put the new decals on the flat caps, you will have the nicest set of Monzas probably in the world.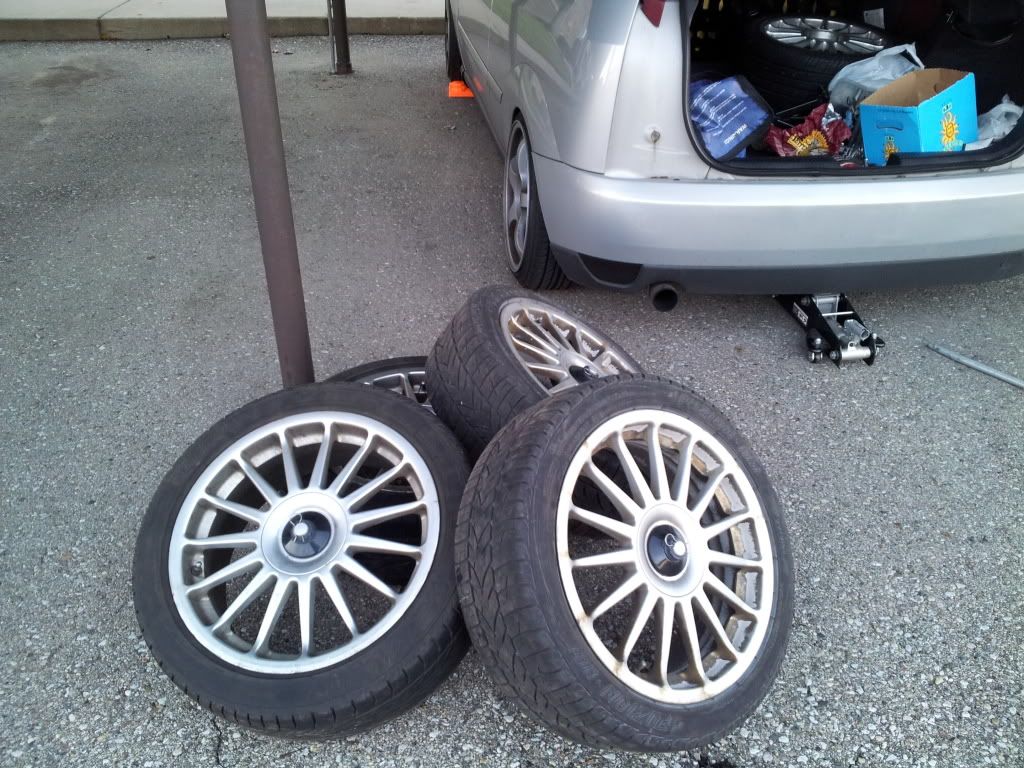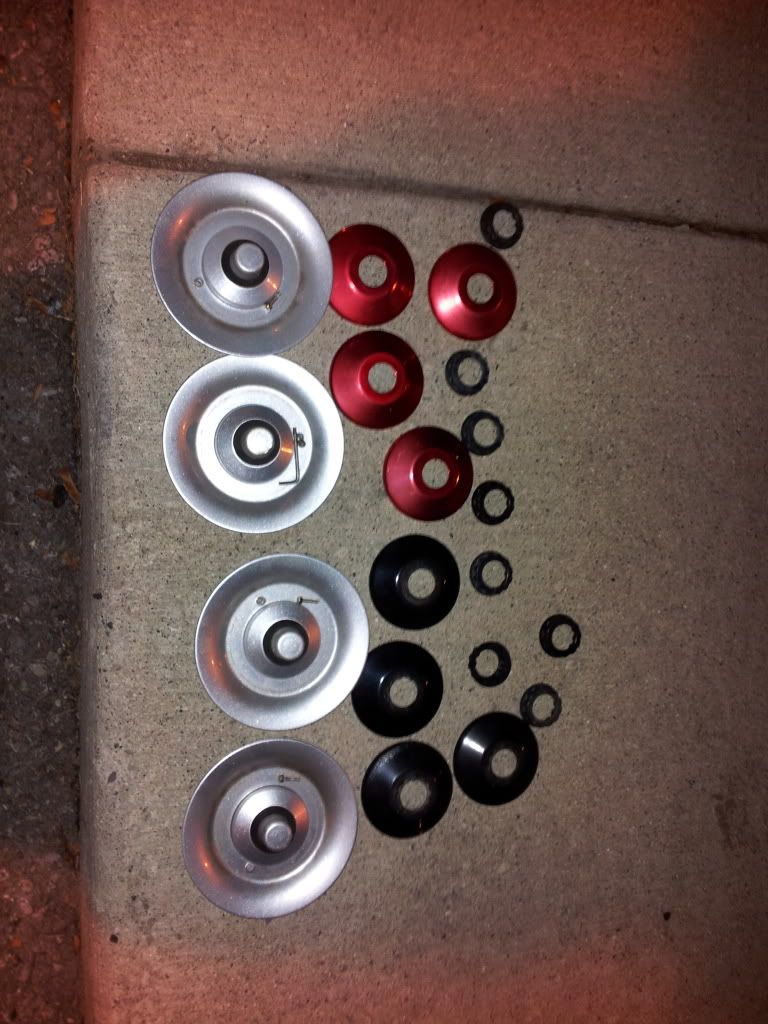 (I cleaned these up a lot after I got them, this is the seller's picture)
My initial plan with these was to widen them to 8", then powdercoat in silver. My plans have changed, so rather than let these sit around I'm putting them up for sale.
Asking Price
:
$750 plus any shipping/paypal costs. I do not have any boxes for these, so if they are to be shipped figure that cost in also. I'm willing to drive a little ways to meet up with someone (an hour or so). Will also consider trades for other wheels, or partial trades for part (I need an IMRC, PS engine mount, and rear toe arms)
Contact
:
PM on here, or joshholmes.89(at)gmail.com