I have for sale 1 of 2 blue led gauge faces that I will be making
this face has no film it is like the title says LED
I left the temp side and fuel side unmodified
so that the potential buyer can decide whether to go all blue or ad a different color to those areas
the face is plug and play all you have to do is solder to any lamp socket no longer needed and your done
night shot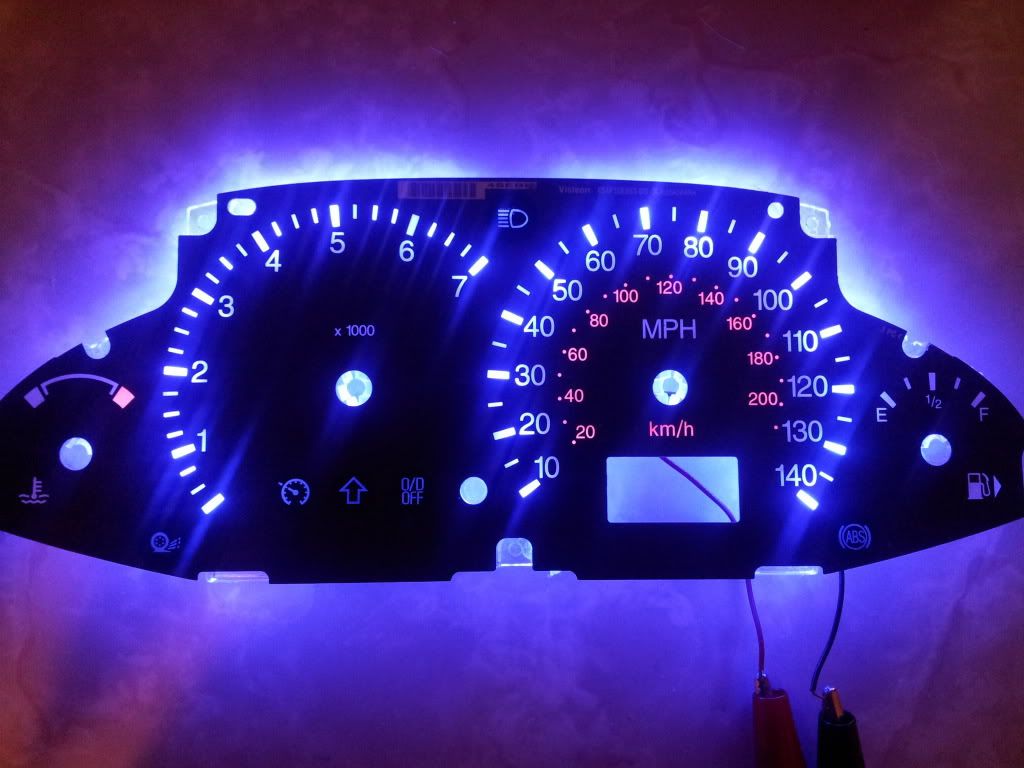 you will never ever have a problem seeing your instrument panel again!!!
Red led instrument cluster with fading red line ,night shot
[IMG]
[/IMG]
person placing ad:me adrst2.3
contact info:(708)705-0857
yngperez26@yahoo.com
payment thru paypal:gperez@betson.com
Asking price $ 50.00
make your blue led interior complete with this 1 of a kind BLUE LED face!!!!