Item Description – SVT motor with stock clutch and flywheel
Location – Greensboro, NC
Price – $800 local pickup. If not local, contact to discuss freight
Contact info: Please PM, I can provide email address privately
-SOLD-
This motor came out of an 02 SVT focus that has been in my family since it was new. My father owned the car until '11 and I took it over then. We have the service history of the entire life of the car. Motor was running great and was been pulled from the car because I hit a guardrail and caused enough frame damage to total the car. Motor was running after the accident and I turned it off with the ignition.
The motor has 110K miles.
Timing belt and water pump were changed at 104K miles
The motor still has the flywheel and clutch attached which will be included. New LuK OEM clutch was installed on 10/2010 at 95K miles.
The valve cover has also been powder coated.
A JRSC was installed at 108K and conservatively tuned by Tom. (already sold separately).
Engine does not come with accessories such as AC compressor, power steering pump, headers, thermostat housing, coil/wires, starter or alternator. It comes as shown in the pictures. That said I do have the intake manifold and associated parts like fuel rail and stock injectors in a box and will include them if you would like them (no stock TB).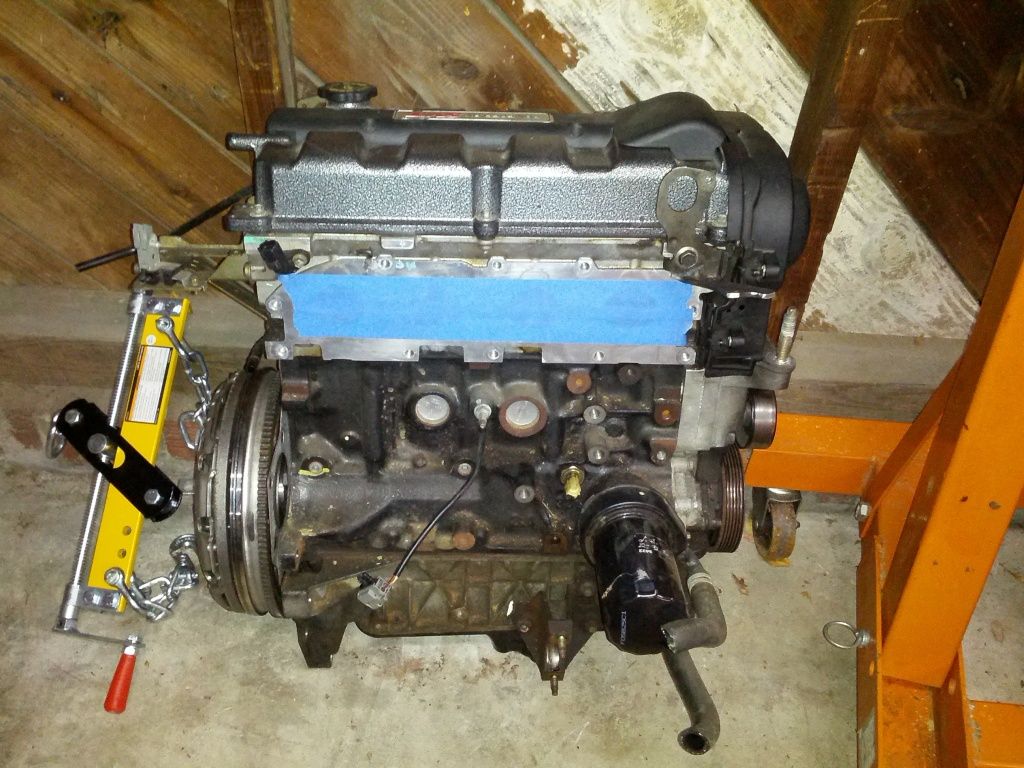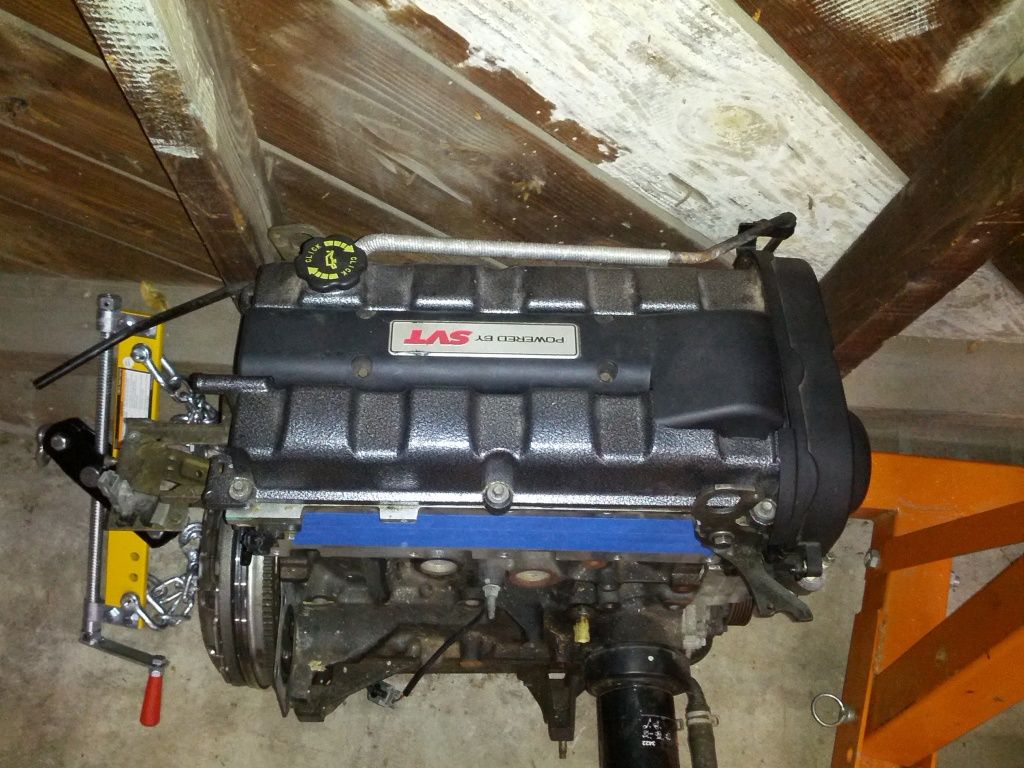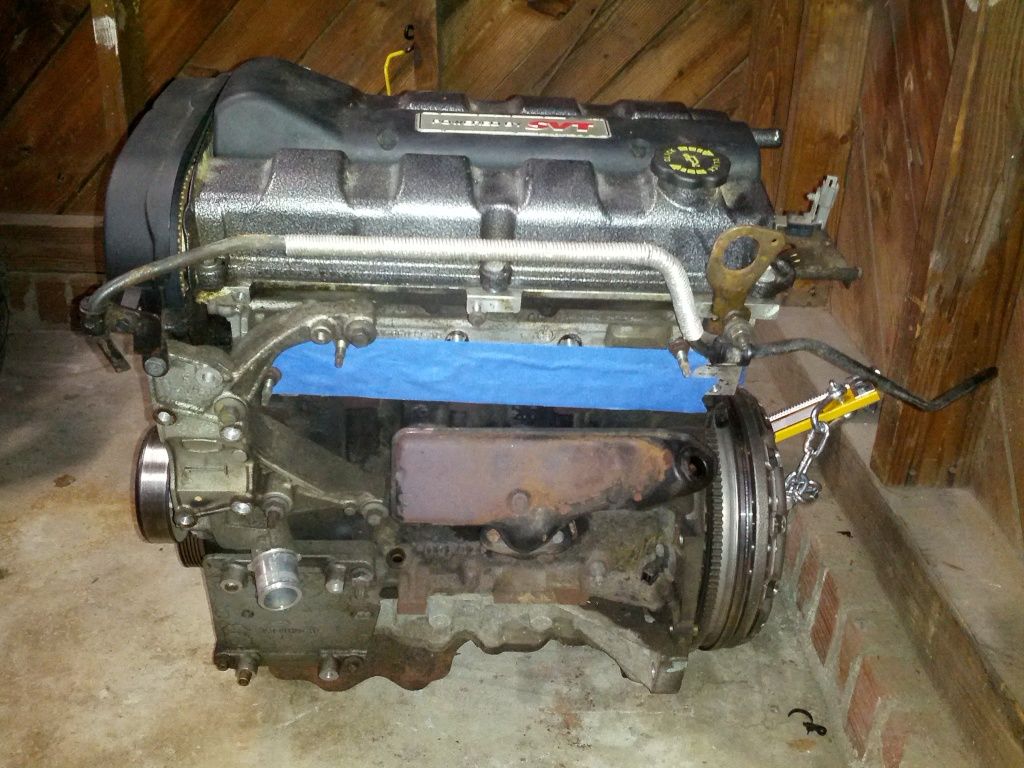 For another $50 you can have the motor hoist and engine leveler as well…