Car......
2000 Ford Focus ZX3 (Blue)
2.0 16v Zetec Engine
Manual Transmission
Has power door locks & ABS
(7,442 Original Miles)
Mods......
FSWERKS Intercooled Turbocharger Kit (11psi)
H&R Coil-Over suspension
SPC Camber plate kit (front)
FSWERKS Front & Rear Stress Bars
FSWERKS Race Exhaust System 2.5"
FSWERKS 2.25" Flex Pipe
FSWERKS Spark plug wires
Stoptech 309 Front Brake Pads
B&M Short Shifter
VF-Engineering Engine Mounts (All 3)
FSWERKS Aluminum Flywheel with Exedy Stage 2 clutch kit
MOMO steering wheel, pedals and shift knob.
18"x7.5" ASA Wheels with Toyo RA1 Tires (225/40/18)
Brief Description......
Car makes 210whp & 224wtq which = 241 horsepower & 258 lb ft of torque at the engine. Car handles very well and is a true blast to drive since it only weighs about 2300lbs.
The cars interior is stripped for the most part, it would make an ideal platform for a track car. We are including all the original interior with the car if someone wants to put in all back in.
*This car use to have lots of stickers on it for many years, there is some fade from when the stickers were removed.
Asking $6,500.00
vik@eurosportacc.com
Located in Anaheim, CA 92807
Here is the turbo kit information...
http://fswerks.com/zetec-turbocharger.htm
Here are some pics, video and a dyno plot, sorry they aren't the cleanest but it was raining so the car is very dirty currently...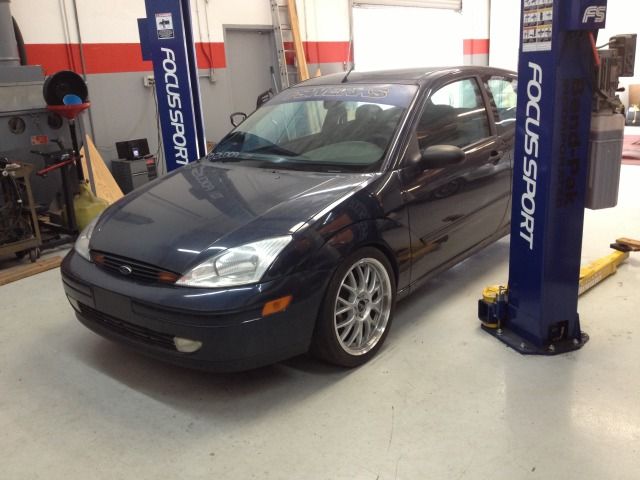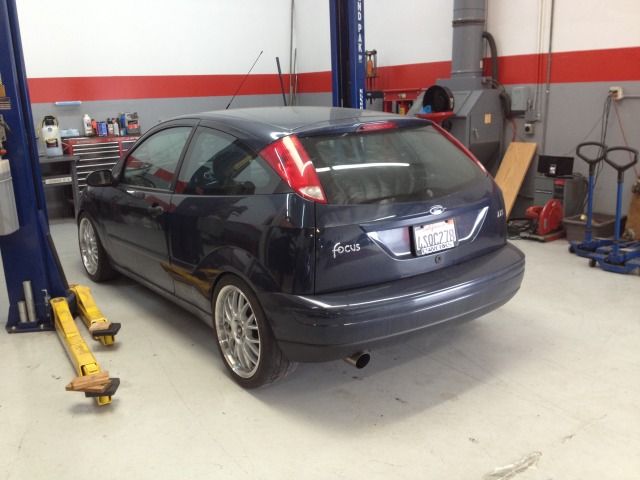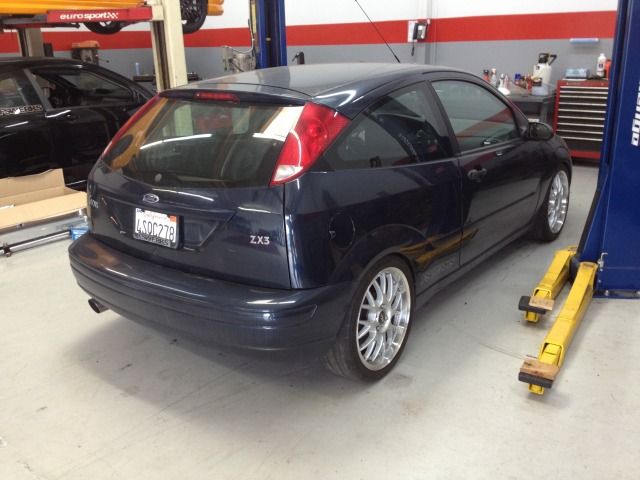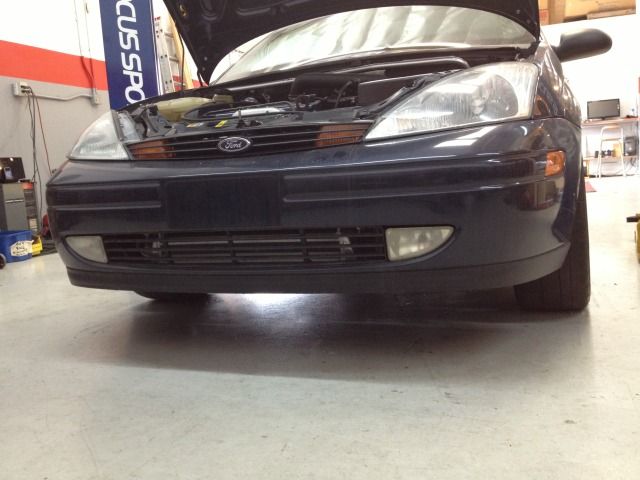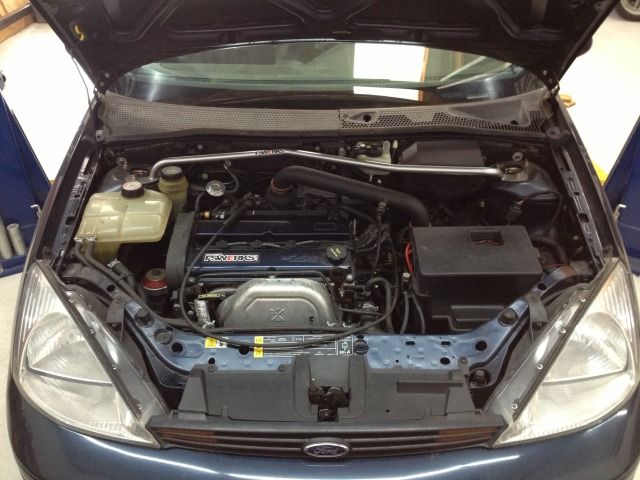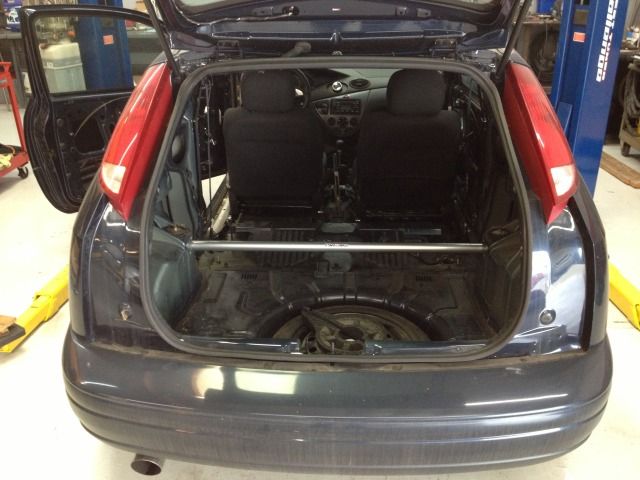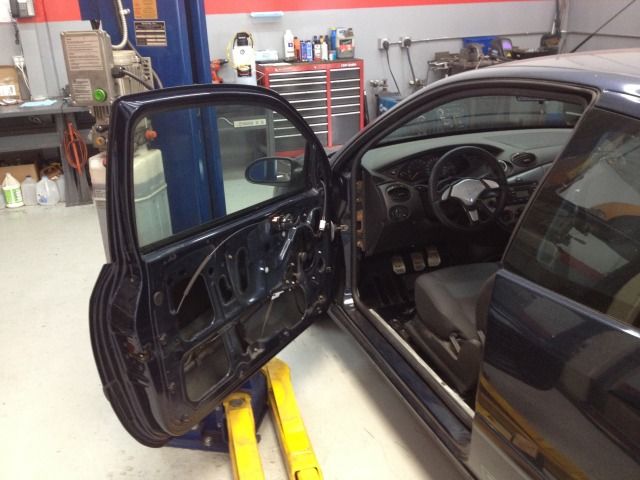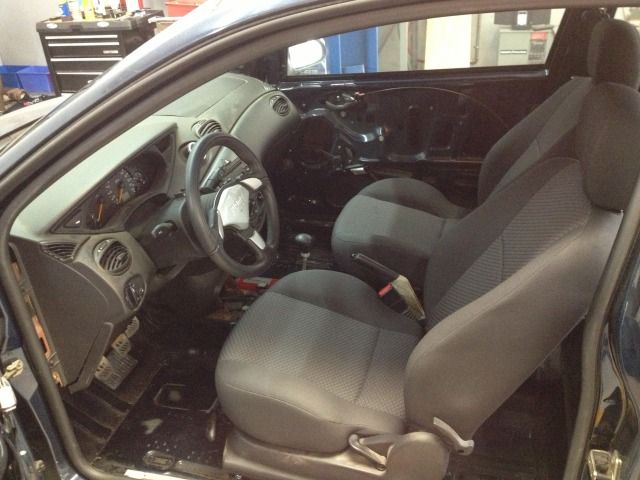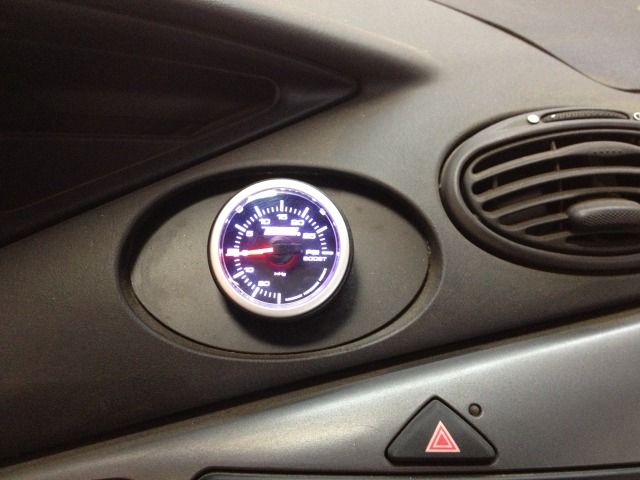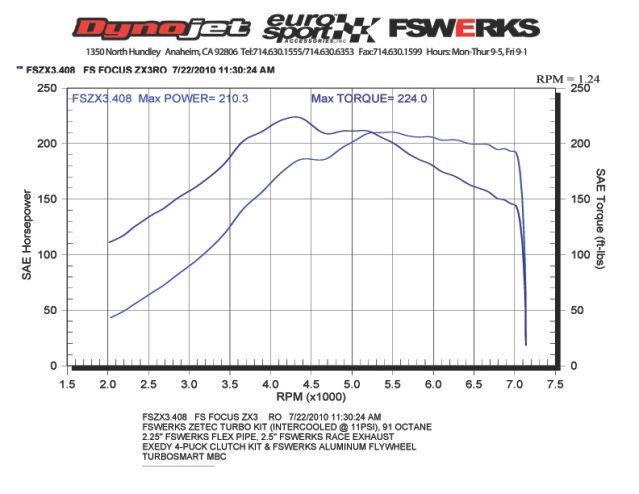 Road Coarse Video
Acceleration Video