Hey fellow fanatics! My name is Adam and I recently just bought a very fast 2013 WRX. So I'm looking to part out a few of my upgrades I had on my 2012 MK3 Focus!
Matte Black with polished lip.
95% of tread left
Paid $1400 for everything
They have the Tire Discounters warranty, but, not sure if that transfers
Enkei J10 17x7 with Kumho Ecsta 4x 215/50ZR17 95W Speed rating: W (over 168 mph)
multi drilled to fit different bolt patterns
Has TPMS installed.
fits 5x108 and 5x115 42 offset
i used them on my 2012 Focus and they fit perfectly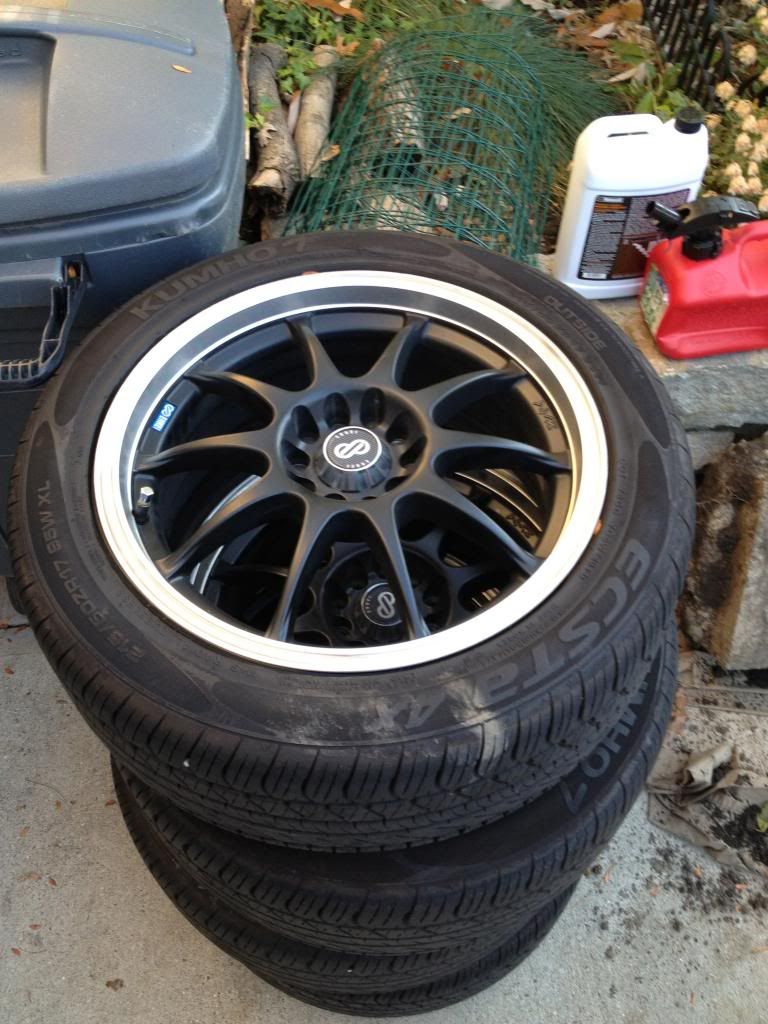 Adam
$850 shipped