Solid inserts for the SVT and non SVT shift bases.
Have a few extra sets and just trying to get them out of my tool box.
Price: $40 Shipped to cont. U.S.
Email: ChazEdwards89 @ Yahoo.com (Best way to contact)
Few sets left so people lets make this easier than its been.
PM or email me for fast responses. in the email or PM include (Preferably email) ChazEdwards89 @ yahoo.com
Your name
Username
SVT or NON SVT inserts
and shipping info
I have had paypals with no shipping info or username and had to trace back to PMs trying to match a name with username and try to find shipping info.
This is delaying the shipment of the part and making A LOT more work for me.
SVT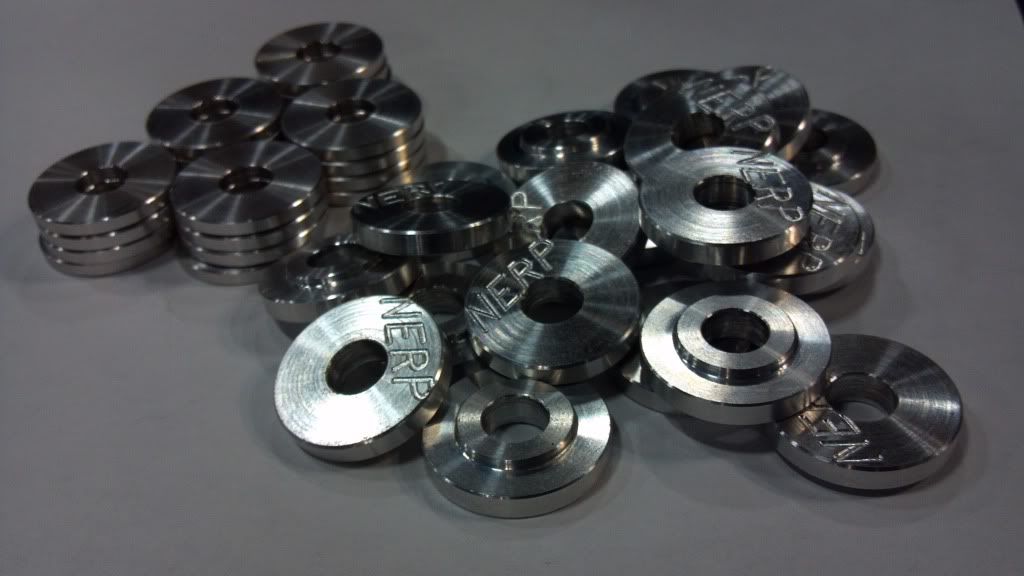 Non SVT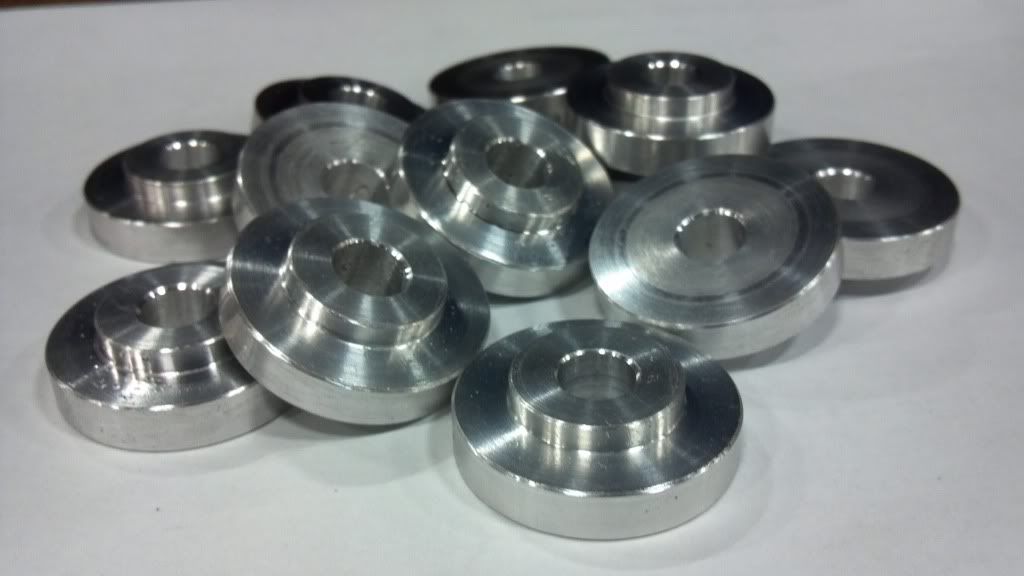 SVT install.
Take the metal sleeve out and remove the rubber piece on all four points of the base.
Put the smaller washer on the stud on all four corners UNDER the base.
Set the base back on the studs.
Now put the rest of the washers on the studs with the step facing down, it will seat down in the whole when lined up correct.
Put the nuts back on, torque down.
Put center counsel back in and good to go.