These are rims and tires that came with the 05 Focus I recently purchased.
They appear to be brand new, installed by the selling dealer. I put only about 500 miles on them. They are mounted and balanced and ride really well.
I took them off to swap over my factory 16" rims and tires I still had hanging around from my racecar.
The rims are perfectly straight, look great from 10ft, but have minor curb rash.
Tires alone cost approx $300 from Tire Rack before shipping. Link to TireRack page for these tires here >
http://www.tirerack.com/tires/tires....AXHP&tab=Sizes
Will sell rims and tires all mounted and balanced with center caps etc for $300.
Prefer local pick-up only, but will ship if you are willing to pay freight.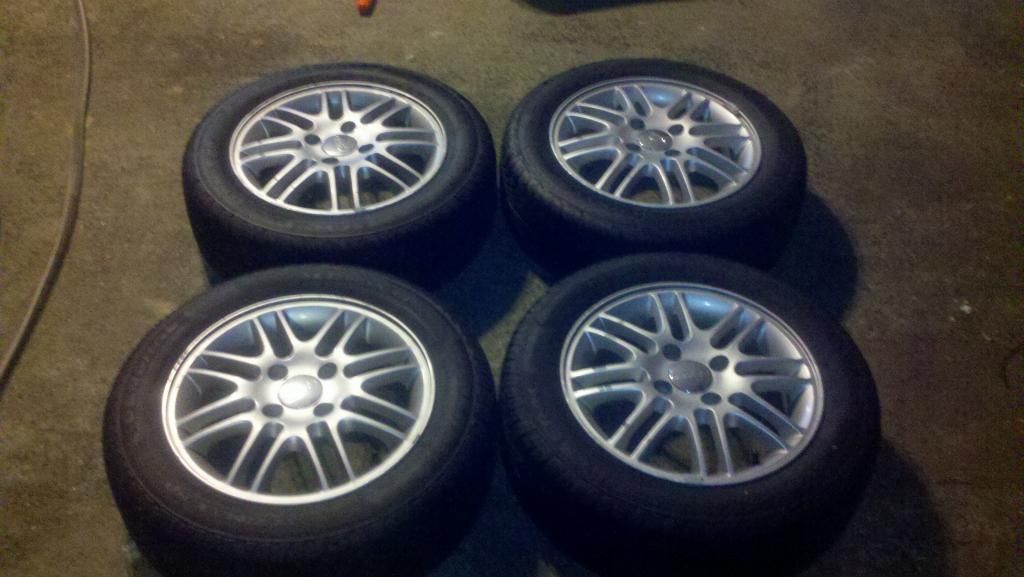 Worst of the curb rash...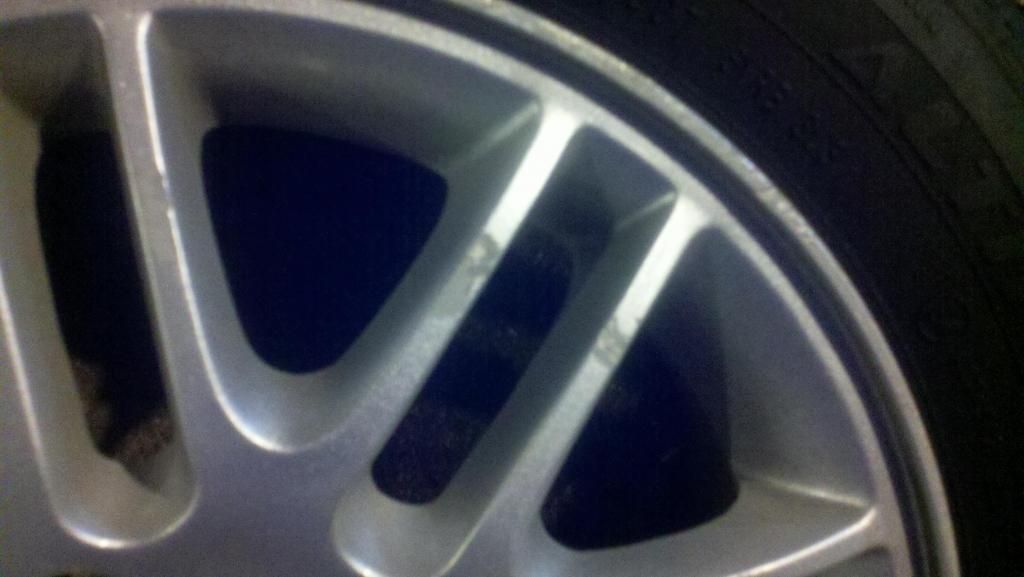 Post dibs/questions here.
First come first serve with preference for local pick-up during first week or two. Afterwards I will post here opening this offer up to shipping elsewhere.