I'm selling a sunshade that is custom fabricated for all mk1 Focus. I bought 2 of these from Auto Accessories because a friend wanted one for his own Focus, but he ended up getting rid of his Focus. I am selling the extra sunshade. It retails for $60 plus tax on auto accessories garage.
Store link with reviews:
http://www.autoaccessoriesgarage.com...ctor-Sun-Shade
It is brand new, only installed to check fit and take pics. It comes with the vinyl case. Please note that the UPS delivery bent the box a bit, so there is a slight crease - look at the pics. It is still stiff and works perfectly. This has a lifetime warranty and is made in USA (2 big reasons I bought this model). I will ship it to you in the same box, fully insured. I love this thing, it installs in a few seconds, is well-made, the reflector is chrome-like shiny (some other makes are kind of a dull aluminum color which doesn't reflect as well), and I don't see why it wouldn't last longer than your car's life.
a. Intro Tech Ultimate Reflector Sunshade
b. I am in 95035 Northern Cali
c. $53 shipped continental US (verified paypal), $40 pickup (cash)
d. Photos below
e. Tarmac
f. genghis #at# gmail, phone number by PM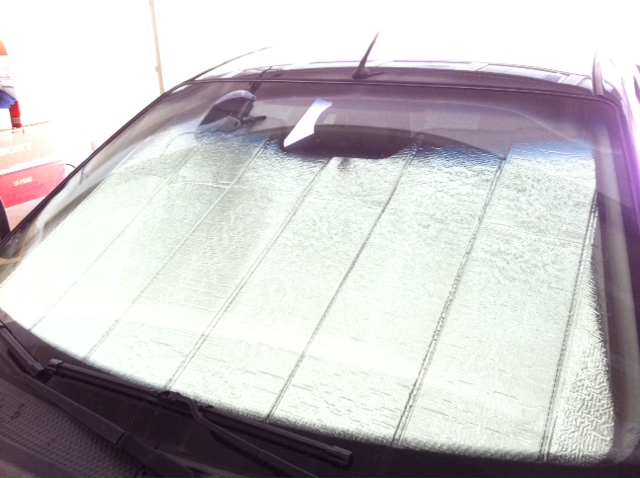 Other large images:
https://www.dropbox.com/s/h1jv28iuw1...2011.57.03.jpg
https://www.dropbox.com/s/ju4z0isv30...2011.57.30.jpg
https://www.dropbox.com/s/0kimqr9qnm...2011.59.33.jpg