Saleen Replica's. Too wide for my taste, and i don't really plan on slamming my car to make these look the way they should. Pretty much brand new Falken tires on them. 2 of the wheels have damage. i'll post the pics of the damage later. it is only to the lip and can be fixed. Black with Chrome lip. still on my car but am getting rid of. I would trade for the black Ford Racing Rally Wheels ONLY. otherwise make me an offer.
Asking price: I'm thinking around 450 plus shipping? make an offer, I'll definetly consider it.
Seller: Me
Location: Lancaster VA
Shipping: Don't really want to ship, but will at buyers expense if i have to.
Pictures:
Off the car: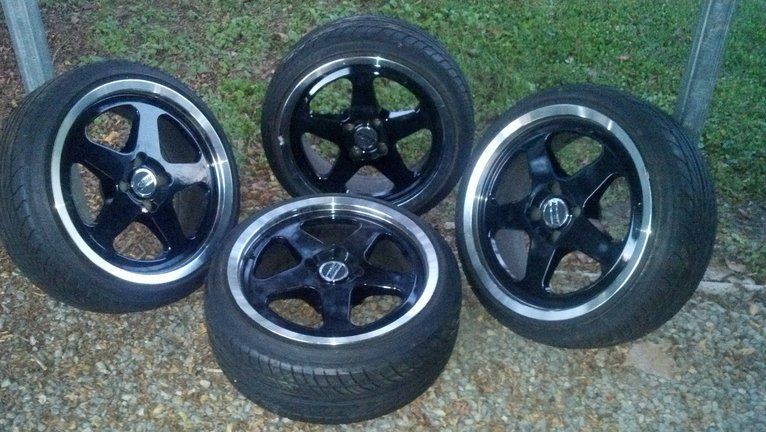 the way they look on a nice car: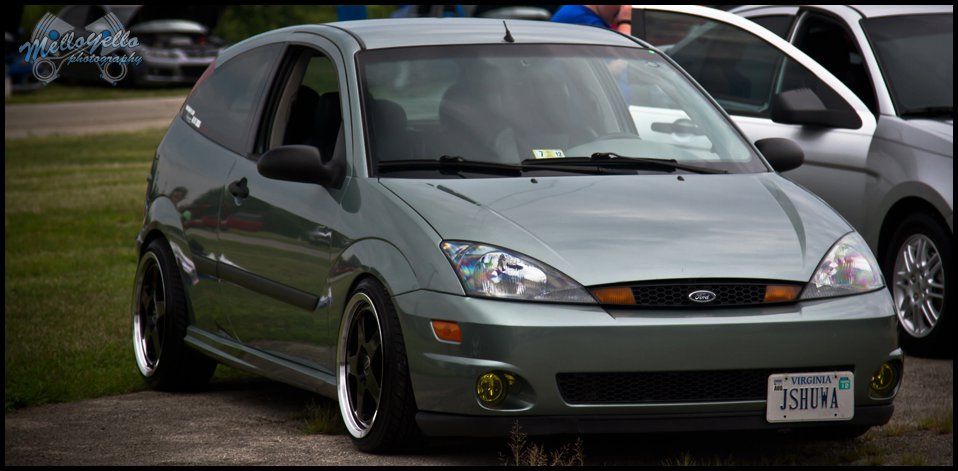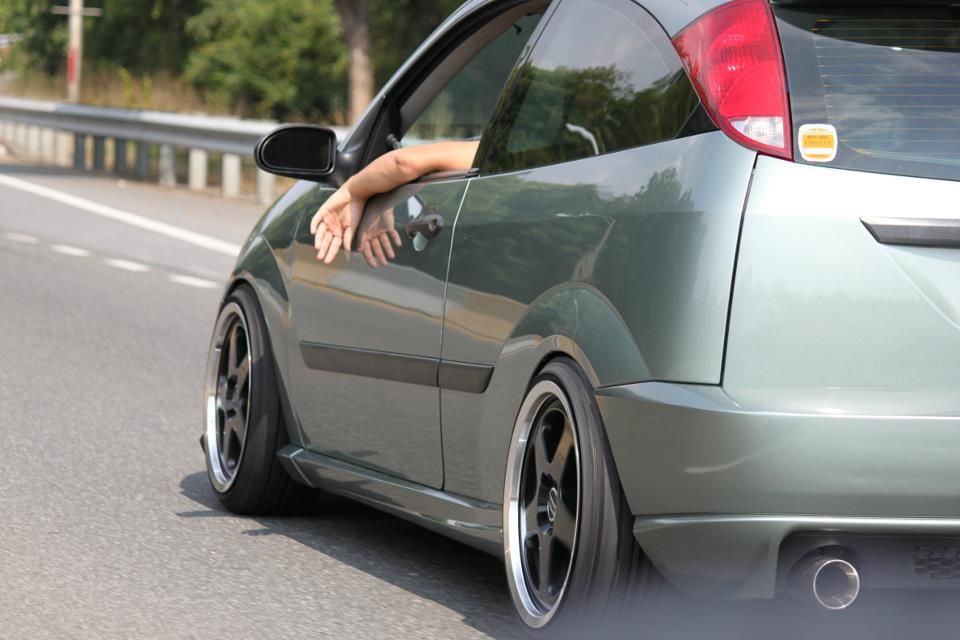 on my car, the not so good looking one: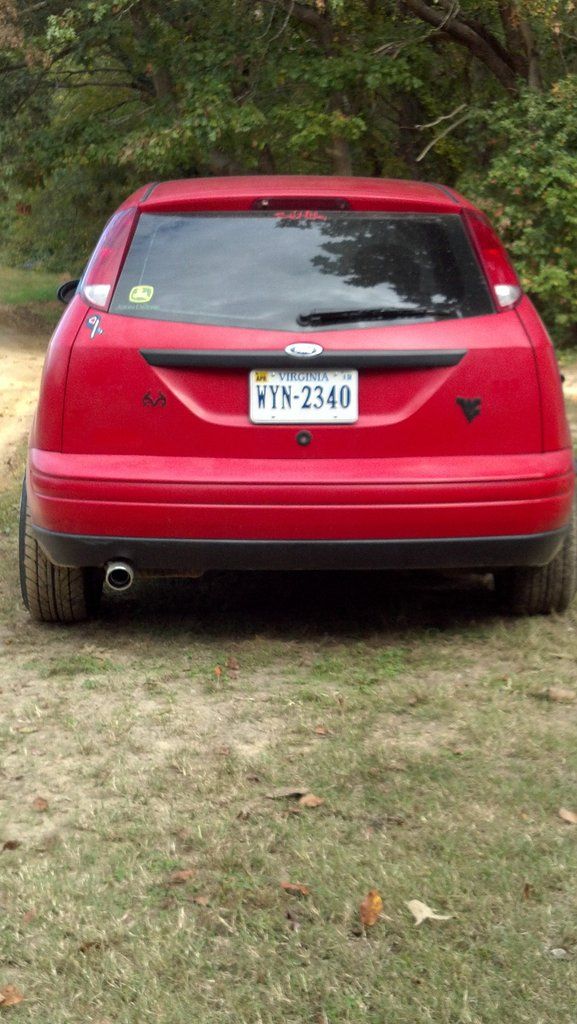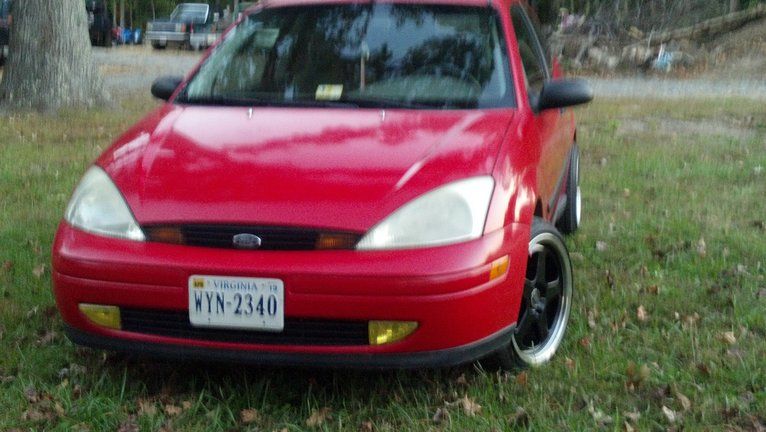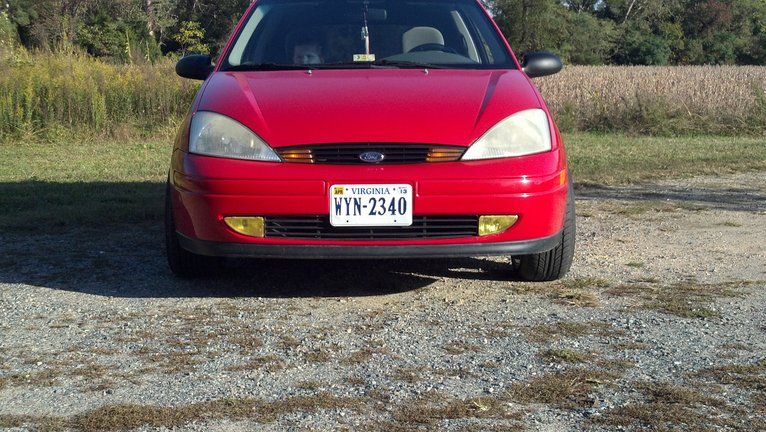 I'll post pics of damage tomorrow.