CHECK OUT MY HOW TO ON THIS MOD.ITS IN THE MK1 INTERIOR MOD SECTION.

SAVE YOURSELF MONEY GET THE INTERIOR LIGHTING THAT YOU WANT.
for those who want to update there old blue/green upper hvac conversion or want to try something new for there ride.
i have your answer right here!
a true BLUE! Uper hvac
this isnt that crap you buy with swapped out bulbs with color leds in sockets,
this is a true led conversion modification of upper hvac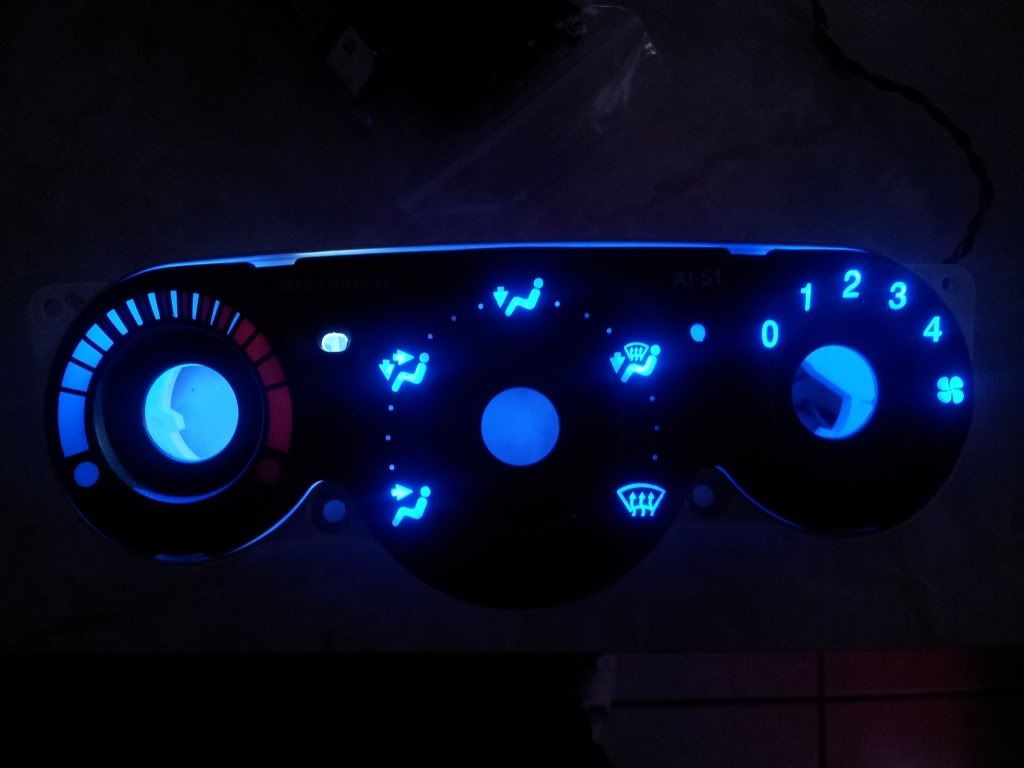 im offering this piece for 40 bucks shipped...
sold
contact:me adrst2.3
email,yngperez26@yahoo.com,pm me
paypal,gperez@betson.com
any question just email me or pm