Item Description – 02 Focus SVT
Location – Greensboro, NC
Price – $5500
Contact info: Please PM, I can provide email address privately
Unfortunately I had an off that ended with meeting a guard rail. Very unfortunate given the time and money I had into this car as well as how clean and well maintained it is. If you would like an unbiased opinion on how clean this car is you can ask Schroeder02 or Viney266 who have both seen the car and have even done some work on it.
The car is totaled as the body shop estimated 5K-6K to fix it and the insurance value is 3K. For the record I am not making an insurance claim on the car. It will not have a salvage title and I have the clean title in hand.
I'm posting it for sale as a whole first.
Do not ask on this thread about parting out
. I will offer the entire car in its current condition at a discounted rate. This obviously saves me time and I get that half of the garage back sooner than later. If the car does not sell as whole in a few weeks, I will move to part out and start a new thread.
Good news is all damage is in front of the front wheels. Motor was running after the accident, I turned it off. As you will see on the interior pictures, the driver's airbag did deploy but it is the only bag that deployed (much to my surprise). I had Corbeau seats (not for sale) in the car so the airbag system was supposed to be disabled. The seat airbags obviously did not deploy as they weren't in the car, nor did the passenger airbag.
I will sell the car whole as is for $5500. Please do not bother low balling me on this, I have the space and time to part out the car and can make considerably more if I go that route.
I'm in Greensboro NC, you are welcome to come see the car and I can even help with delivering it to a reasonable distance.
Now for the details on the car;
02 Focus SVT – 110K miles
Car has been owned since it was new by my father and very well maintained (all maintenance tracked and available on ford owner's website). I'm 38 and took the car over a year ago so very safe to say it's been adult owned.
Drivetrain
New OEM clutch - installed at 95K miles
Torsen differential - installed at 95K
New Water pump and timing belt - installed at 104K
Jackson racing super charger with BBK– rebuilt, ported, and venom cooler by Stiegemeier - installed at 108K miles
CFM 67mm TB – JRSC intake ported out to 67mm to match
Tuned by Tom of Focus power – includes SCT Xcaliber 3
MSD coil and wires
CFM Revised thermostat housing with 180 degree thermostat – installed at 108K miles
Suspension
H&R coilovers with custom aluminum spacers in the front to get the nose off the ground fabricated by Korman Autoworks
CFM tubular front lower control arms
SPC adjustable rear control arm
H&R swaybars – Rear installed, front new in the box
Brakes
EBC Yellow stuff pads installed at 104K miles
EBC slotted rotors installed at 104K miles
Russell SS brake lines
Exhaust – all installed at 108K miles
McNews high flow downpipe with cat and additional 02 bung added for AFR gauge
CFM 2.5 flex pipe
FSwerks stealth exhaust
Wheels
Set 1) OZ ultraleggera wheels with Dunlop Direzza Sport Z1 Star Spec tires 225/45/17 (500 street miles and 6 20 minute track sessions on the rubber)
One rim recently bent and unfixable
Set 2) European SVT rims with Kumho high performance all season rubber, tires have very little wear
Interior
STRI DSD-SLM II electronic boost gauge
Auto Meter Ultra lite AFR, 2 1/16", 4378
Kenwood stereo with Bluetooth and iPod controls
MTX 500W mono amp and 10" bazooka
Focal front door speakers
Battery relocated to the trunk
Please let me know if you have any further question or want any additional pictures
Exterior Pictures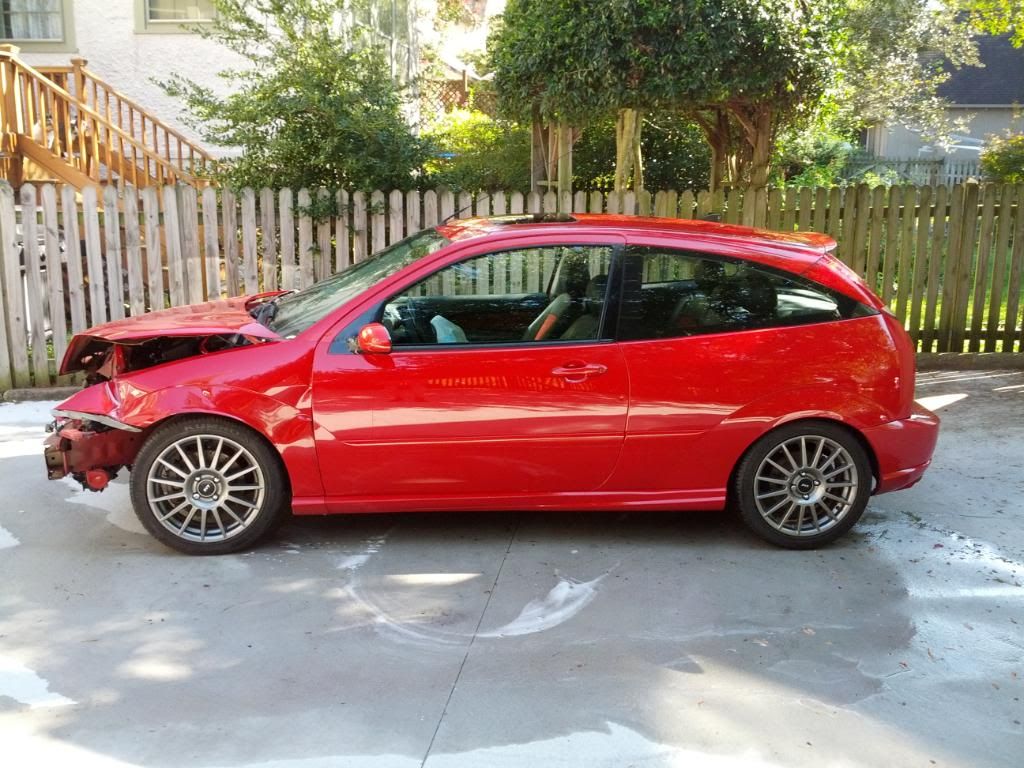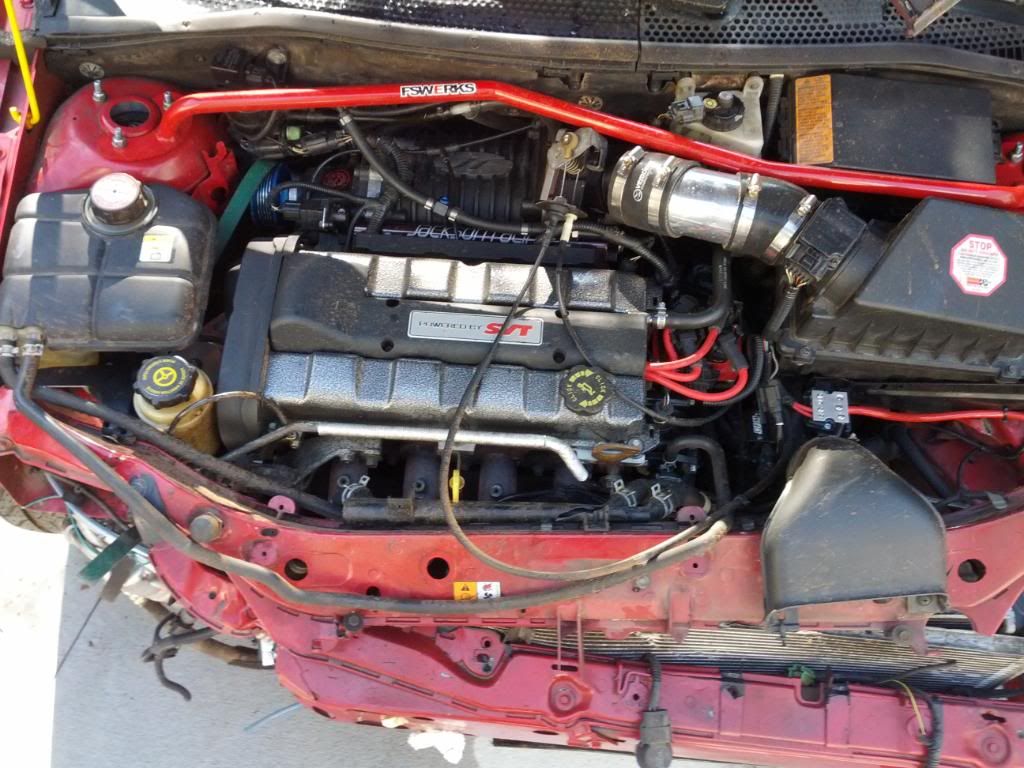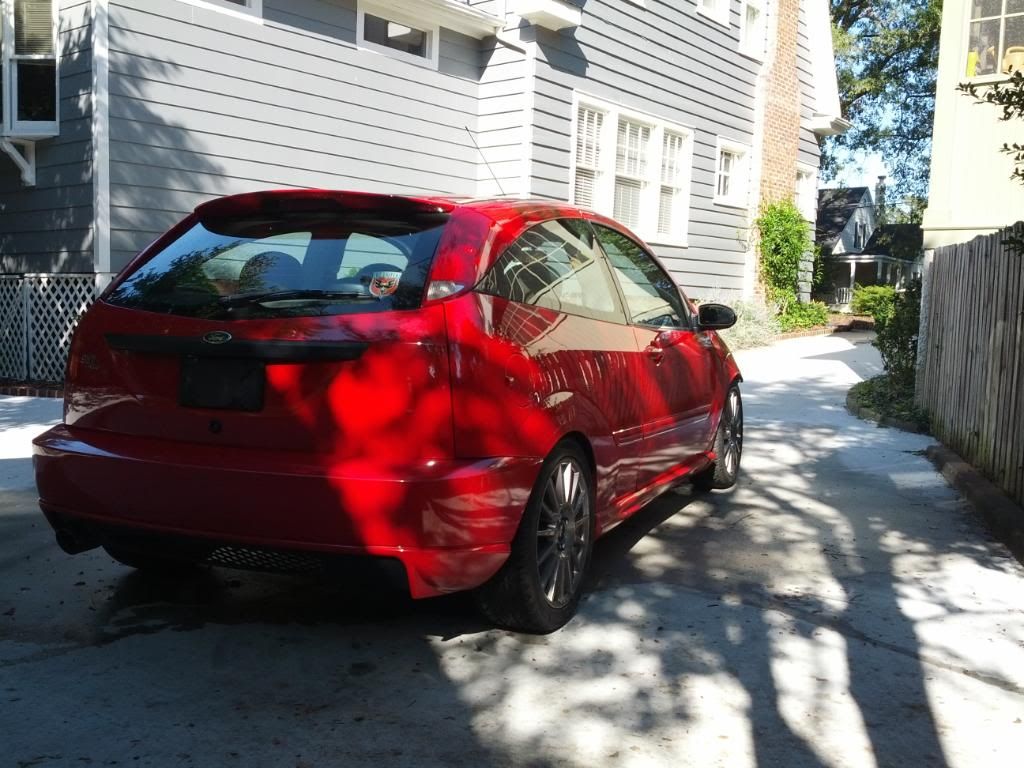 Interior Pictures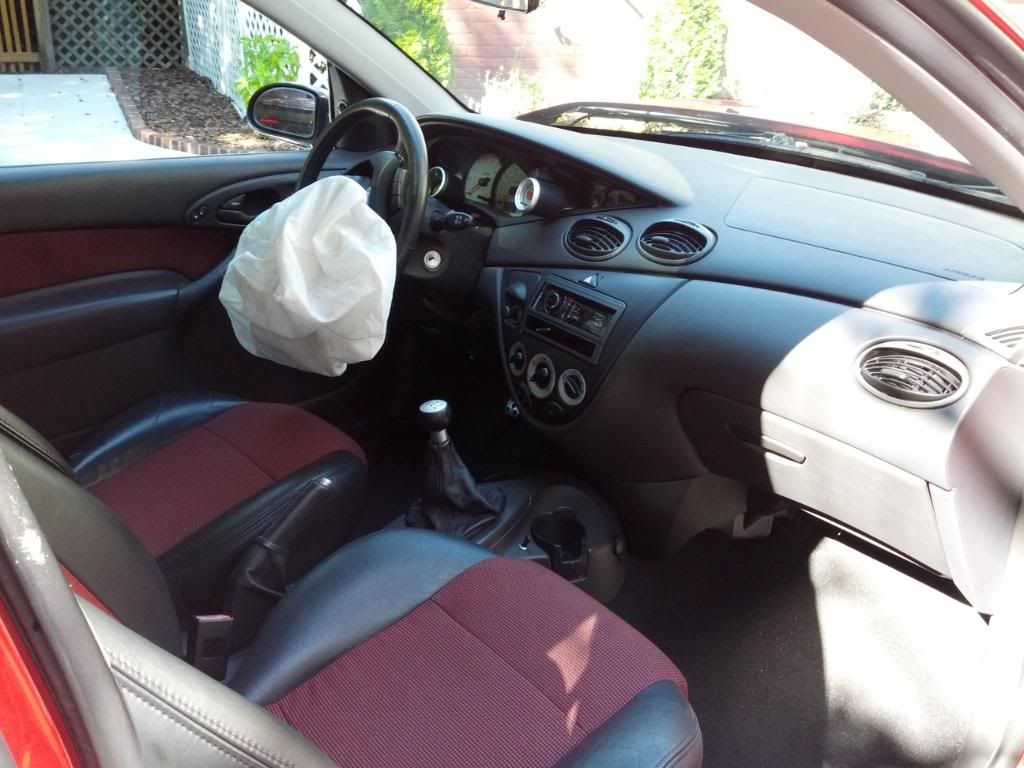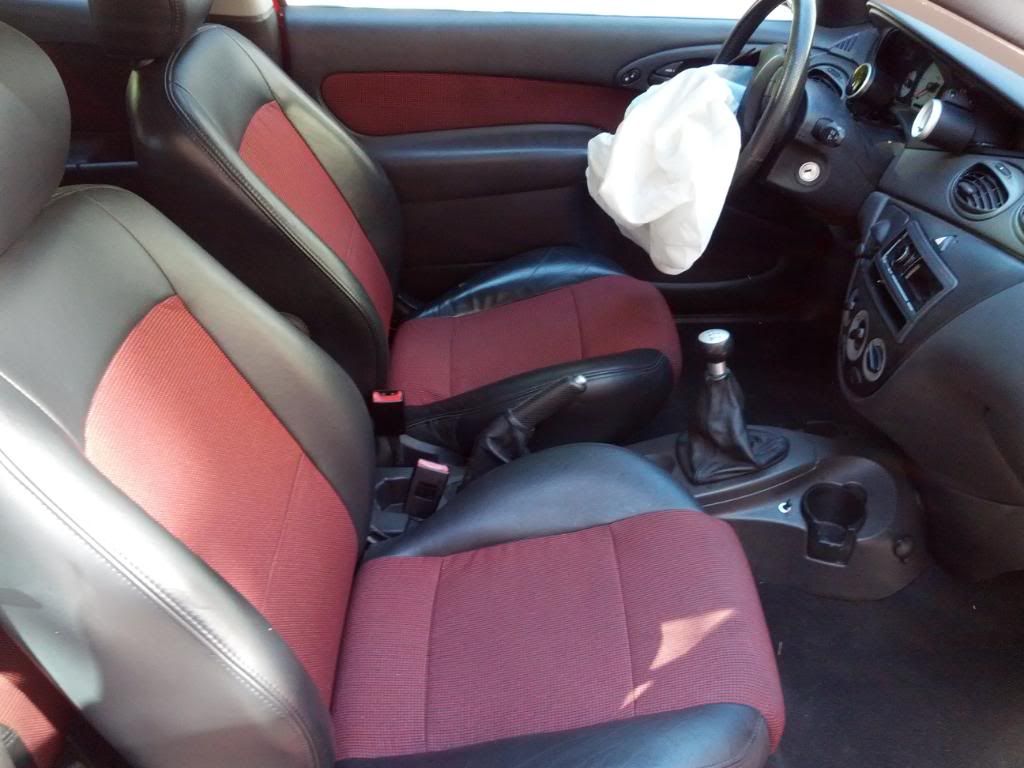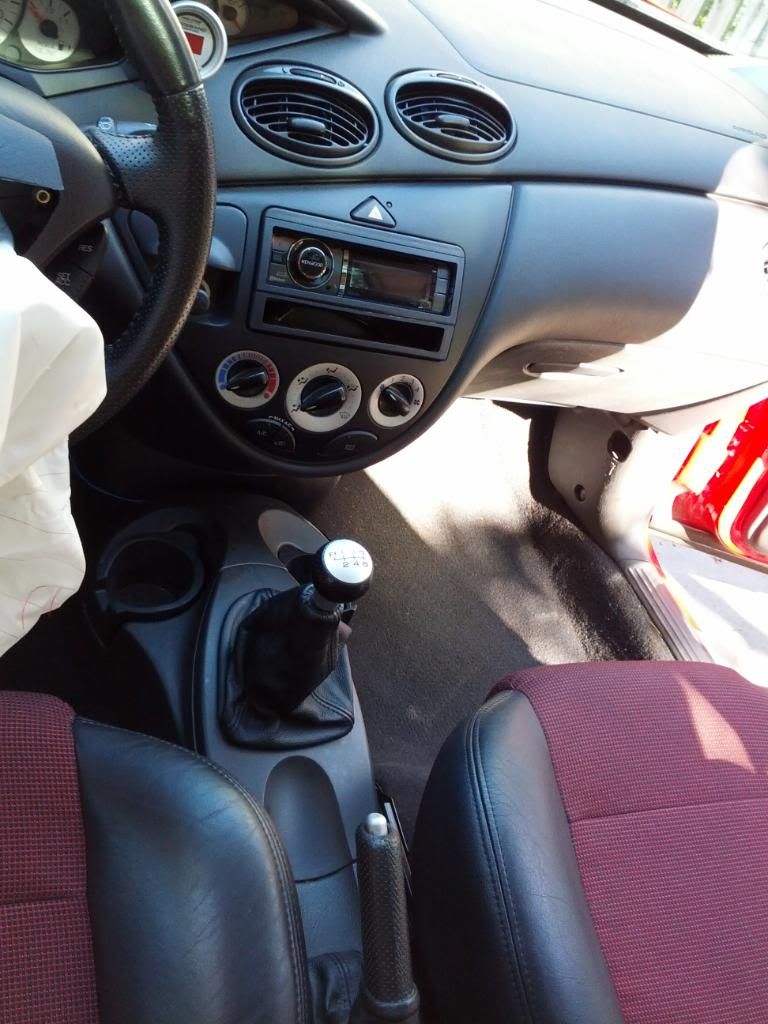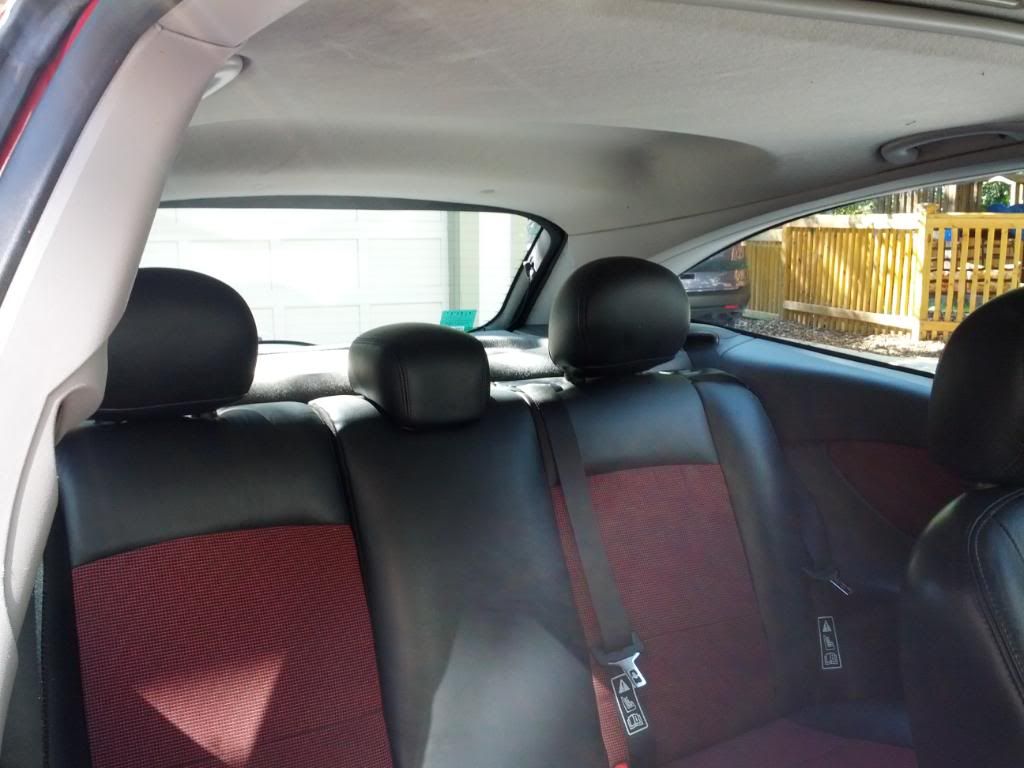 This small hole in the drivers seat is the only blemish in the entire interior
OZ wheels and tires
JRSC with BBK serviced by Stiegemeier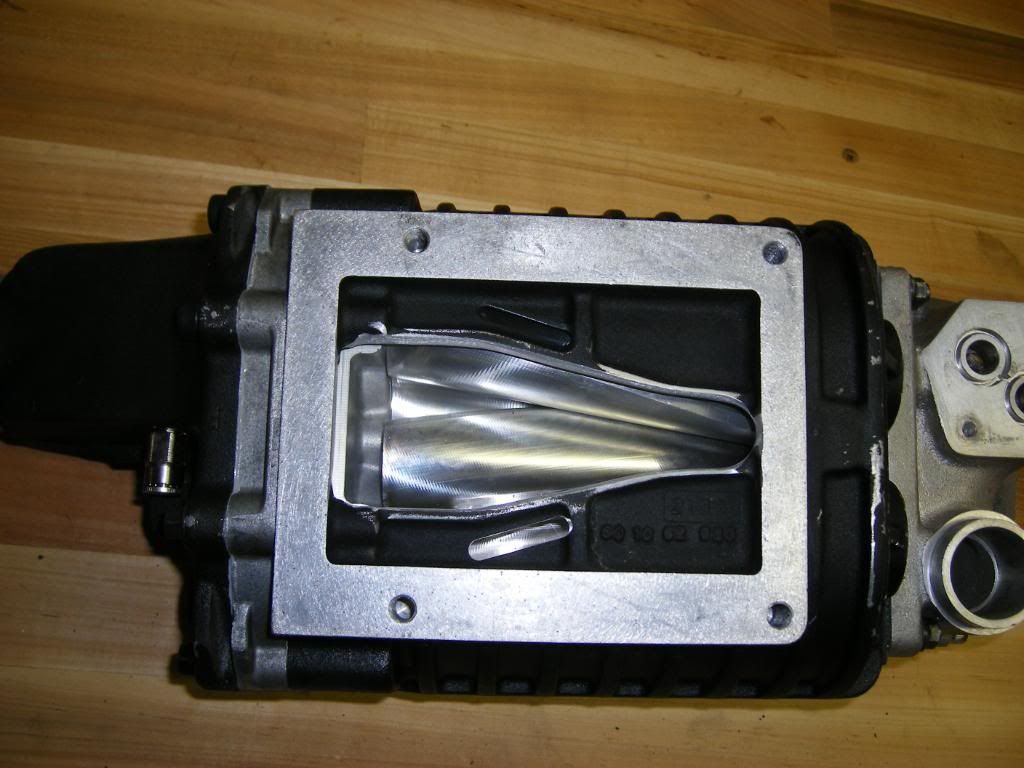 Intake porting to match 67mm TG (sorry my camera sucks at focusing)
Venom cooler ports for supercharger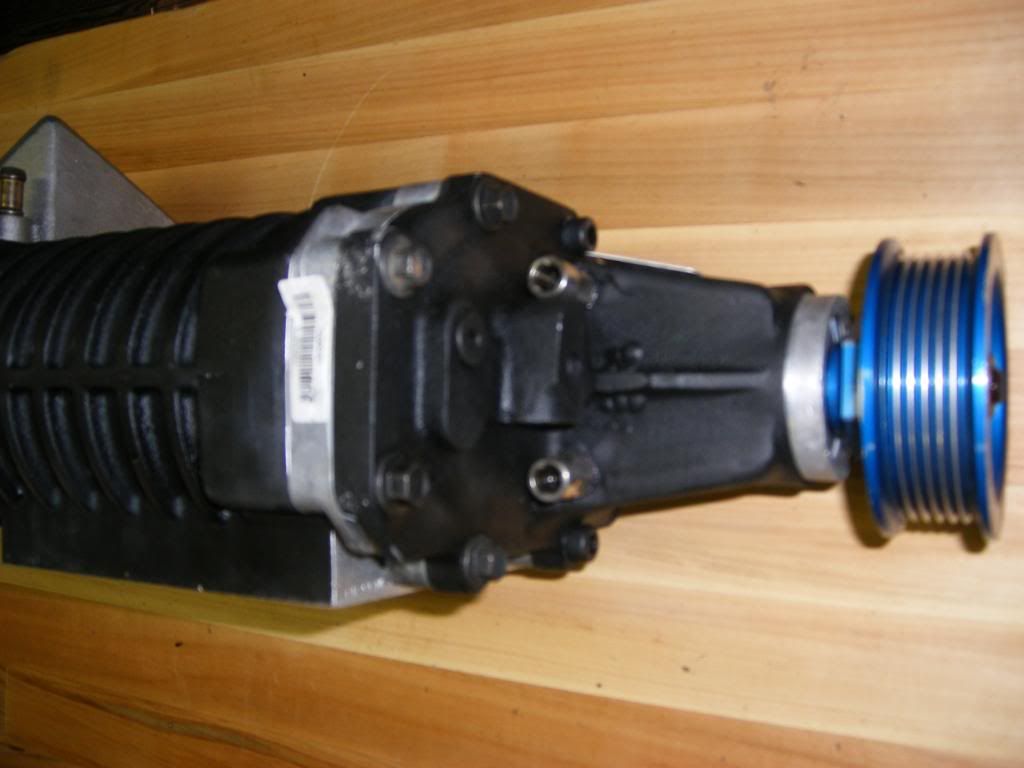 Custom aluminum spacers for strut housing made by Korman Autoworks