Couple items for sale, kind of random so bare with me.
Seller: me
Location: 33351
Contact: PM me here
Drivers side hatch carpeting. Once upon a time I had a red zx3 where I used an SVT sub box and removed this carpeting.
$10 + shipping
. Its darker grey/charcoal color (I have an image of the p/n).
Stock zx3 suspension. Removed in 2005 when I installed SVT suspension on the red car. Had approx 30,000 on the car at that point. Prefer not to ship, but will at buyers expense. No bearings, and only 1 mount remains. No rust on springs (for you northerners :P) No buyers within a month and theyre in the garbage. $40 (+ shipping if you want to).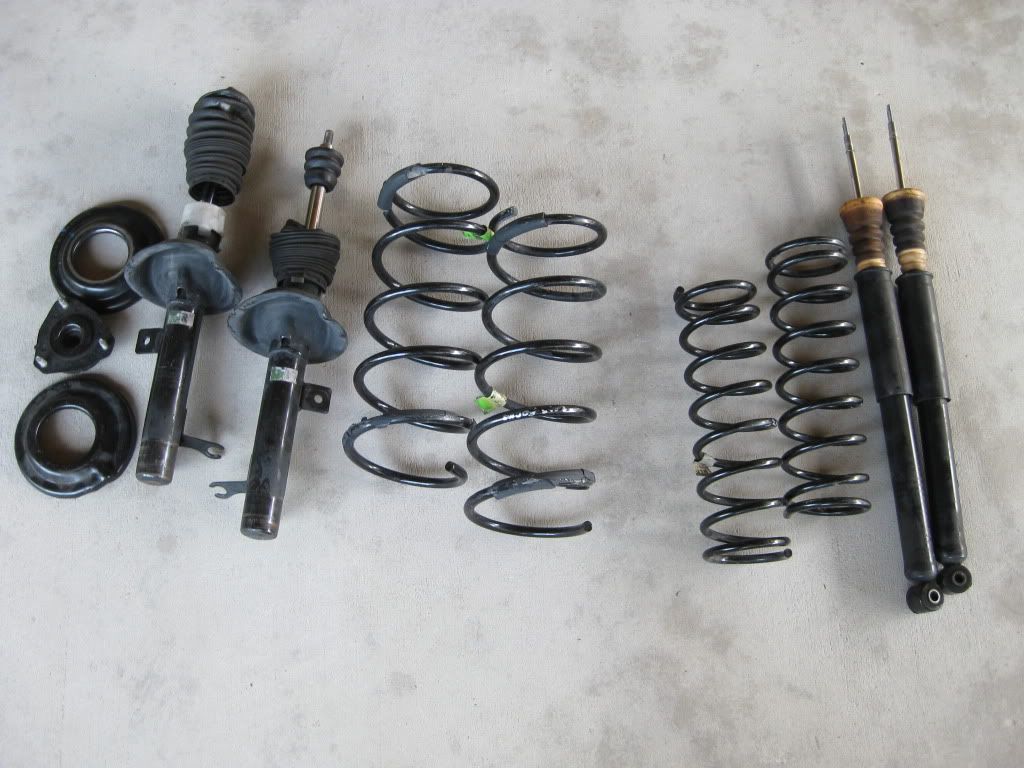 In 2005 went to a steeda stampede here in broward and won an oil/trans fluidine cooler (I assume its for a mustang). Never opened (except to take pictures) and measures 21.5" x 2" x 10.75". $40 + shipping
Also have, but no pictures of:
Stock SVT dogbone.
sold
SVT fog housing. Drove through a puddle (had HIDs in the fogs) which put a ton of drag on the wires and ripped the plastic you screw the bulb/socket into. Glass and rest of housing is good. If your glass is broken, a swap of your bulb socket or of the glass to your fog is straight forward. $10 + shipping
Thanks for looking.