Im offering to those who own a 05-07 sap bodykit a LED conversion kit that i put together for my st it has lasted well over 2years with minimal maintenance to the LED's.
Im offering this custom lighting kit for 150 and it will be plug and play (with minor soldering involved)and weather proof with lifetime warranty! so you know i back my s@%t up and that its reliable.just pay shipping to me if they need repair.ill pay shipping back
these LED's blink when you put your turn signals on and stay on while you drive with your markers on.they do not blink when the sidemarkers are not on due to the low power consumption of the LED's but in the next few days i might have a fix for it i just want to see how many people are interested so i can do it.
i drive with my parking lamps on during the day so that issue doesnt realy bother me.
anyway the person placing this ad is me gabe perez
im located in chicago
my asking price is 200 free shipping
i need your sidemarkers and payment once payment is received i will put your markers together and ship back to you.
this kit will require some soldering and removal of the wedge base assembly that plugs into the yellow reflector.
i will provide you with the new weather proof connector for the LED's,heat shrink and solder needed to get this done and instruction on how to do.
basically if you can replace a headlamp you can do this. its that simple.
my contact info is
yngperez26@yahoo.com
i accept paypal only unless local then its cash
and that info is
gperez@betson.com
any questions feel free to hit me up at (708)705-0857.
this is what they look like at night.i will try to get better pics posted or text and email me and i will send them to you
[IMG]
[/IMG]hope i did this right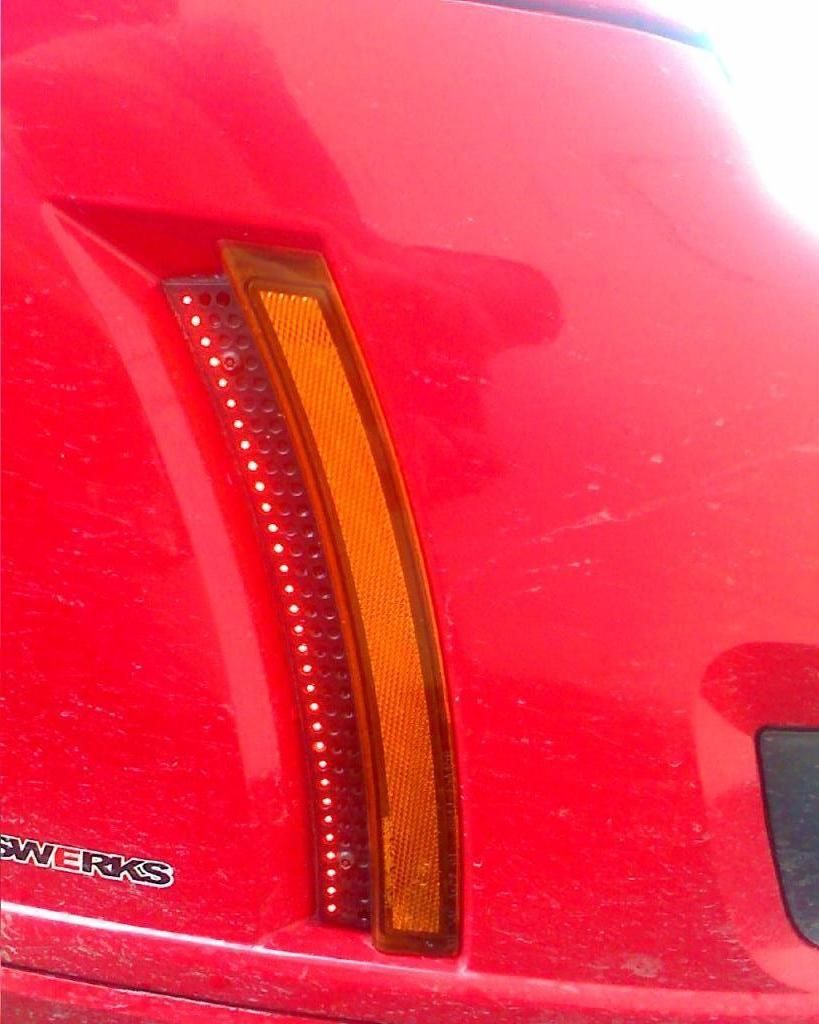 sorry for last image photobucket wont post it here rotated
the security screws you see on last image were installed to ease the removal of sidemarker assembly(my LED's were the prototype to this kit) if LED's needed repair or replacement. this was done with a special threaded insert rivet tool that you would need if you want to duplicate my setup,
your LED's sidemarkers will fit just as they should.