This is more of a feeler, seeing that I want to get into an SVT, or at least an equally modded ZX3 5-speed.
a. Up for sale is my 2002 Ford Focus SE in Bright Red. It has an ATX Transmission, which is getting repaired right now as Shift Solenoid B went a little on the Fritz. The car has 88,XXX miles on it and will slowly increase as it is my DD, but nothing too drastic. I'm the second owner of the car, and have all the paper work and maintenance reports since I've owned it. The previous owners were a lovely older couple who went down south for the summer and garaged the focus in the winter, so it was only seen 2 winters in its entire lifetime. The car will come with all of the stock parts along with the aftermarket ones that I have added.
Here's the good: I've done countless upgrades to the car, seeing as when something breaks, it gives me the opportunity to upgrade it. The alternator was replaced 500 miles ago, Timing belt around 15K miles ago, A/C blows very cold because I never use it, only every so often to make sure it works. The entire transmission was replaced when I bought the car because it never felt right, which was about 15 Months ago (30K miles). Spark Plugs were re-done (new Motorcraft) at around 65K miles.
Exterior: SVT Front Lip, SVT EAP 15 Spoke Wheels wrapped in Hankook Ventus V12 EVO's (15k miles on them), blacked out lights (all besides headlights), aftermarket fogs (didn't come with any, but I added stock ones all wired perfectly with Yellow Bulbs and Yellow Lamin-X), and a few stickers down the back window.
Interior: Pioner DEH-3200ub Headunit, SVT Steering Wheel
Suspension: Koni STR.T Struts (Less than 500 miles), DRSport Lowering Springs (30K miles I believe, still perfect with a 2" drop), SVT Rear Sway Bar, Massive Upper Strut Tower Bar, Moog Adjustable Endlinks (front). The Suspension bolts all come out no problem so any suspension work on this car will be a dream (anti-sieze
).
Engine: Sort of has a Header wrap, got 3/4 pipes done then had to pack it up to go to school, MSD Coil Pack and Wires, Ebay SRI with a K&N Filter. Roush Performance Spark Plug Cover. I also clean the engine bay on a regular basis so it's very clean.
The Bad: The only thing wrong with this car (once the Solenoid is fixed tomorrow) is the paint. It has small scratches and some scuff marks, like any 10 Year old car. There is no rust.
b. Honeoye Falls, NY (Near Rochester). I'm willing to meet up within a reasonable drive (3-4 hours)
c. $5000, this is a feeler and I've put countless hours into this car and would hate to see it go for much less.
d. I get the car back tomorrow so I'll snap some pictures with the new "stance"
e. Vermen1993, Stefan Napp
f. Post Here, Email me (stefan@nappusa.com), or text (585-760-9099)
Thanks for looking, I'm up for trades as I said before, don't be afraid to ask, the worst I can say is no.
Stefan
Edit for Pics [car was at the shop and pretty dirty/ wet, sorry :(]
Exterior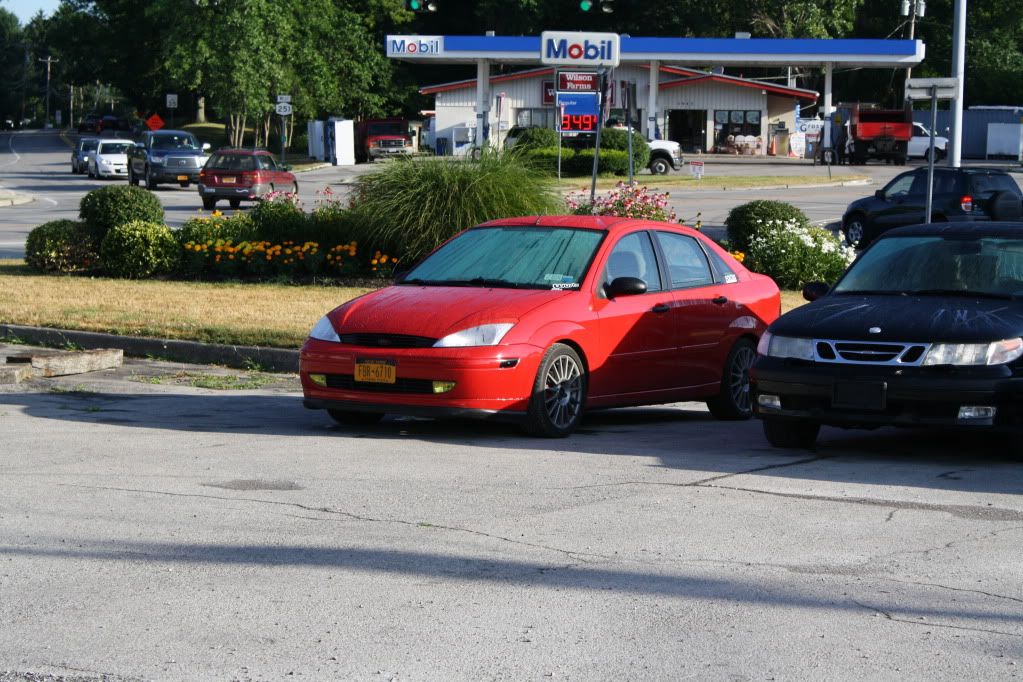 SVT Steering Wheel
Headunit
Odometer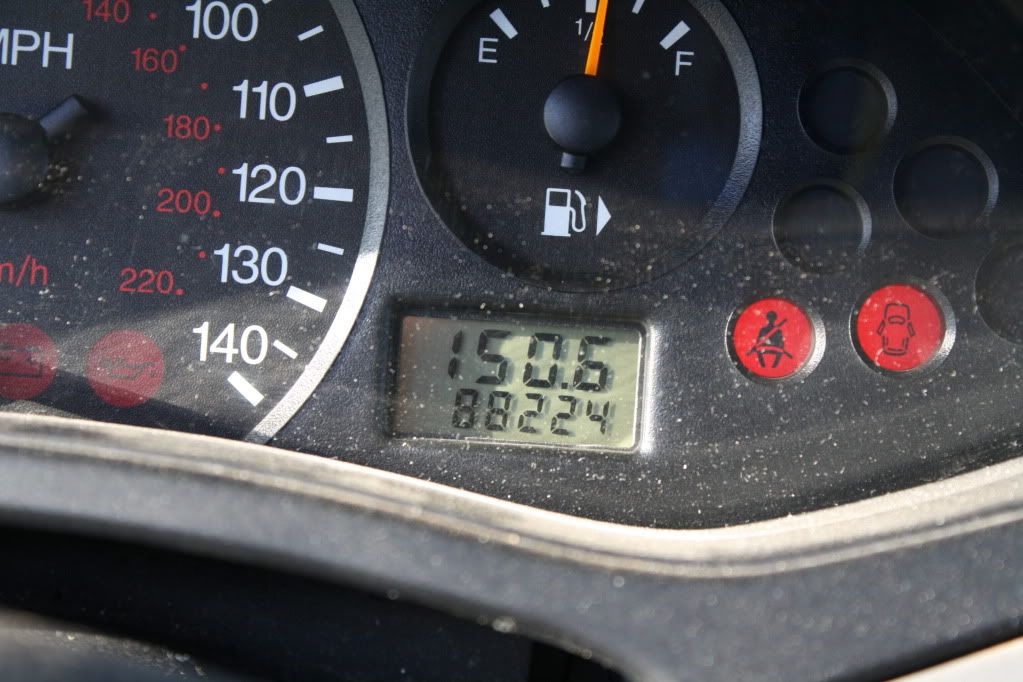 Wheel
Ebay Intake w/ K&N Filter
Massive Strut Tower Bar
Roush Spark Plug Cover and MSD Wires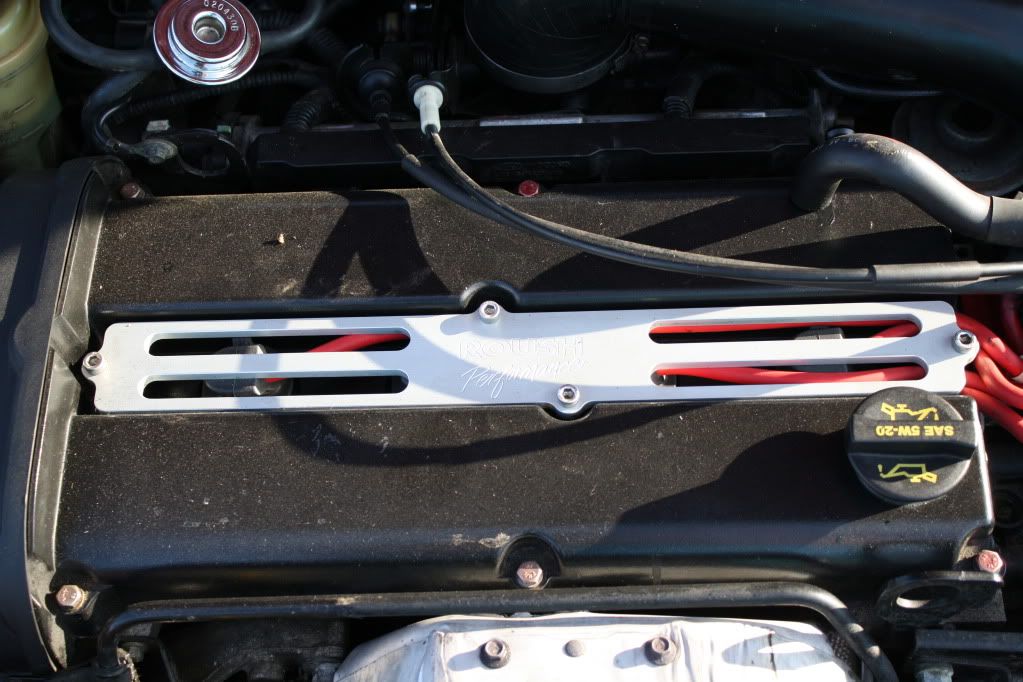 Engine Bay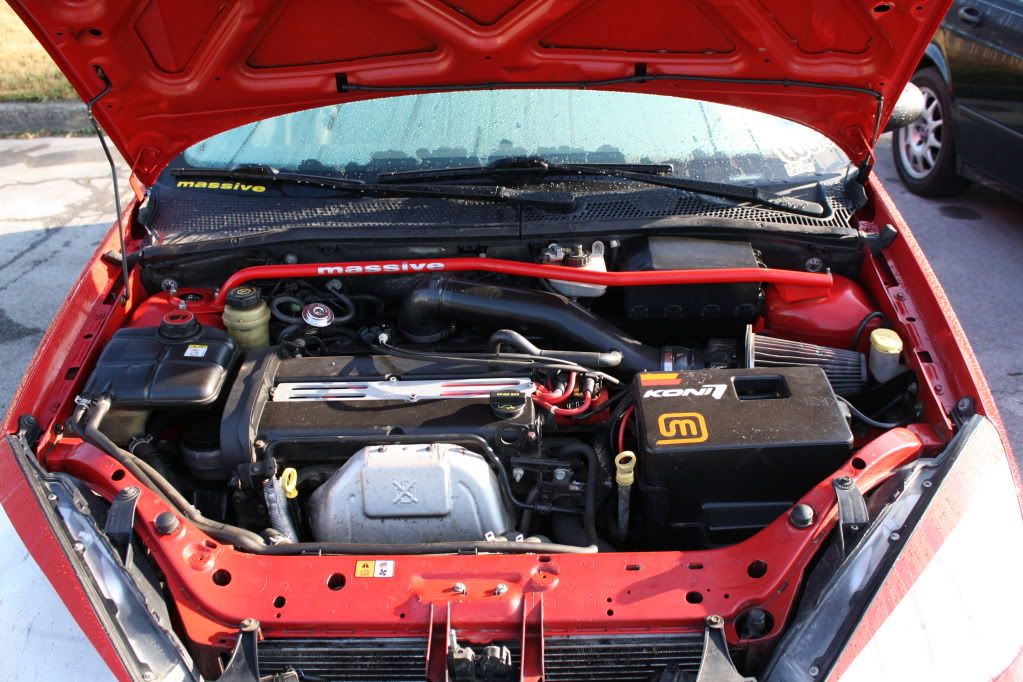 Wheel 1 (All in Good Condition, wheels have gravel dust on them at the moment)
Wheel 2
Wheel 3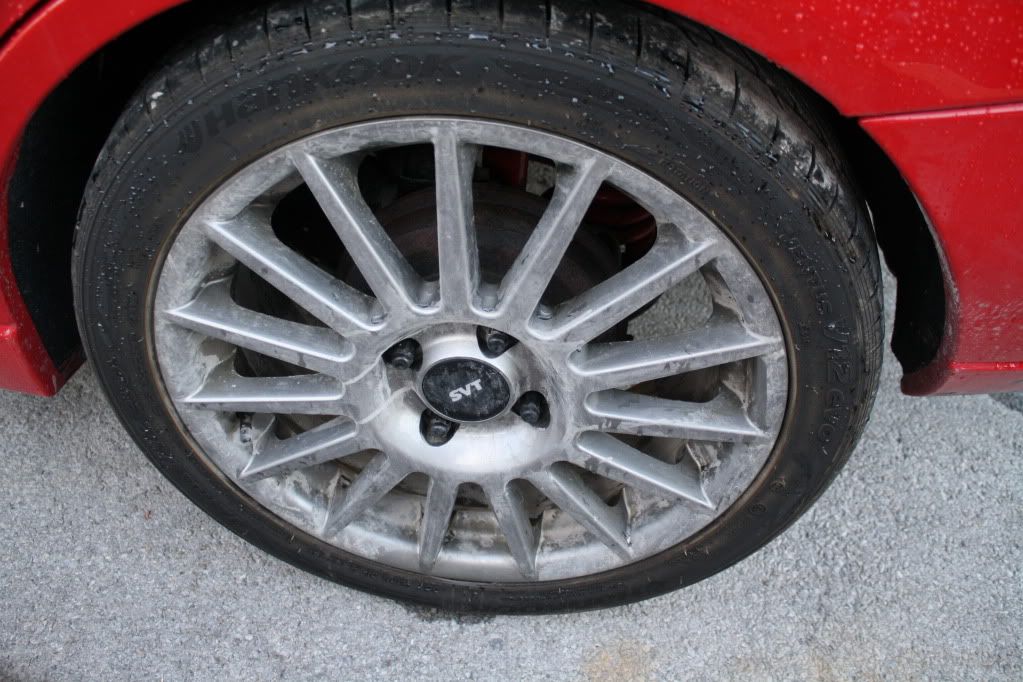 Wheel 4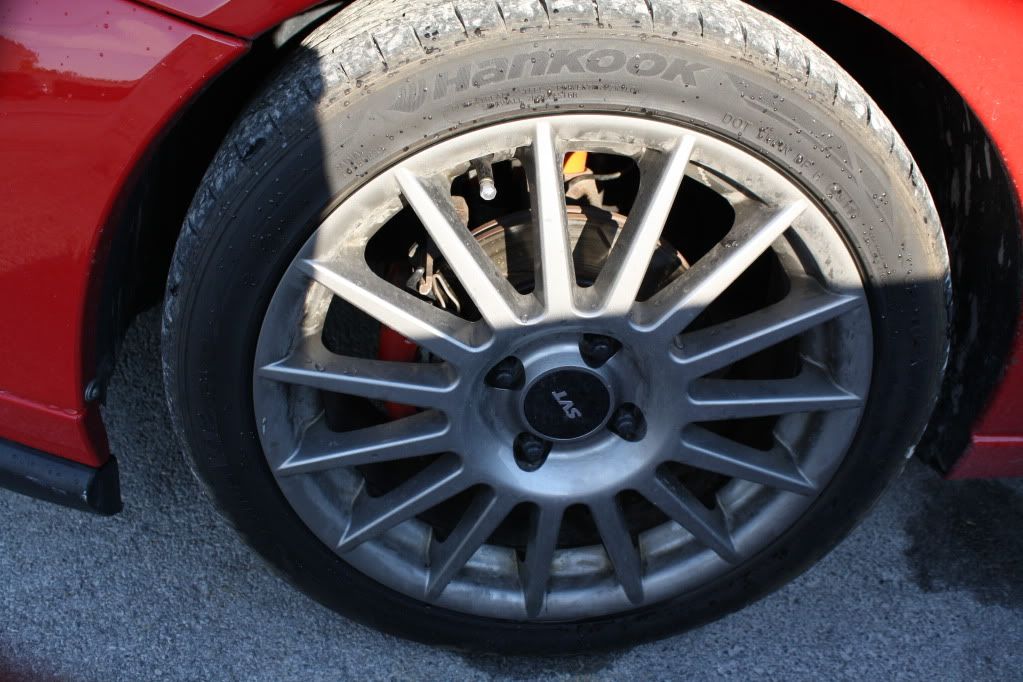 Rear End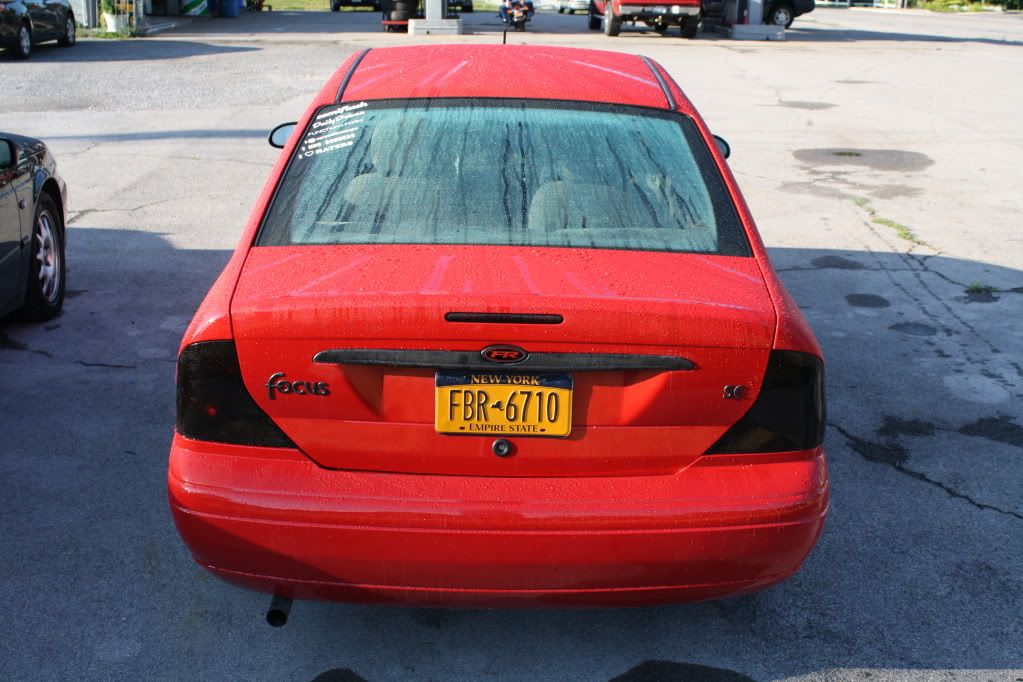 Exterior Again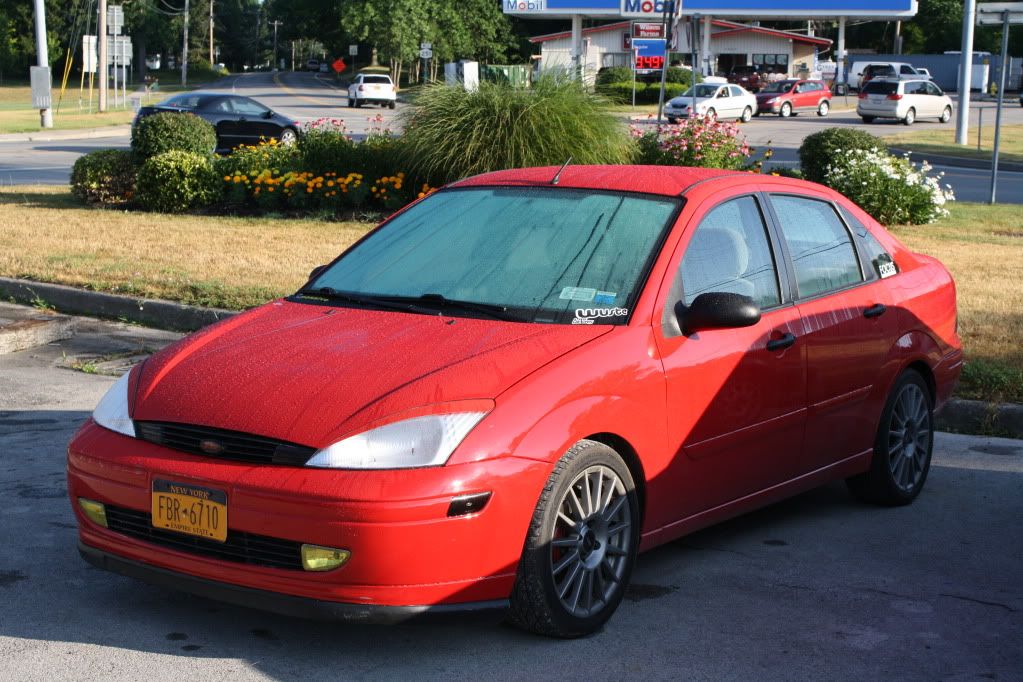 Also for every aftermarket part that I have, I have the stock part, including wheels. These will all be included with the car.