I hope it's okay with the moderators to post these all in one listing; I don't think it makes sense to post the same item five times, but I will if it's necessary. These are also listed on that other Ford Focus website...
Anyway, I have several variable intermittent wiper switches, that will fit Foci from 2000-2007. You already know that every Focus should have been built with this item, so replace your three option switch with one that gives you eight. All five were just plugged into my ZX3 on Thursday, 06/21/12 to ensure full functionality.
I have three (3) hatchback/wagon switches, (they have the green stickers). Steve at Tousley sells these all day for $48.76 plus shipping.
For those with sedans, or like myself, have removed their rear wiper, I also have two (2) sedan switches (blue stickers). These sell for $35.40 at Tousley Ford.
I am looking to get $25 shipped for these, but will take $22 for the sedan switch in the bottom pic, as the paint towards the top is a bit sunfaded on that one.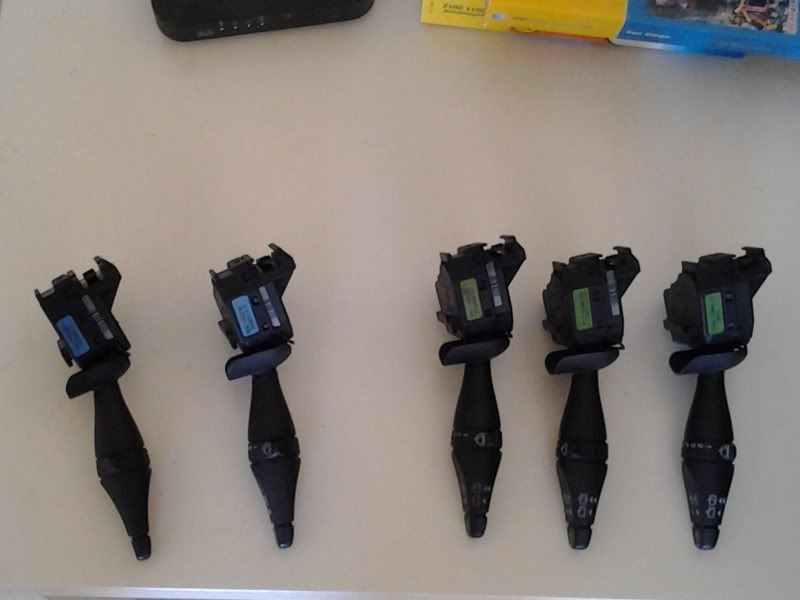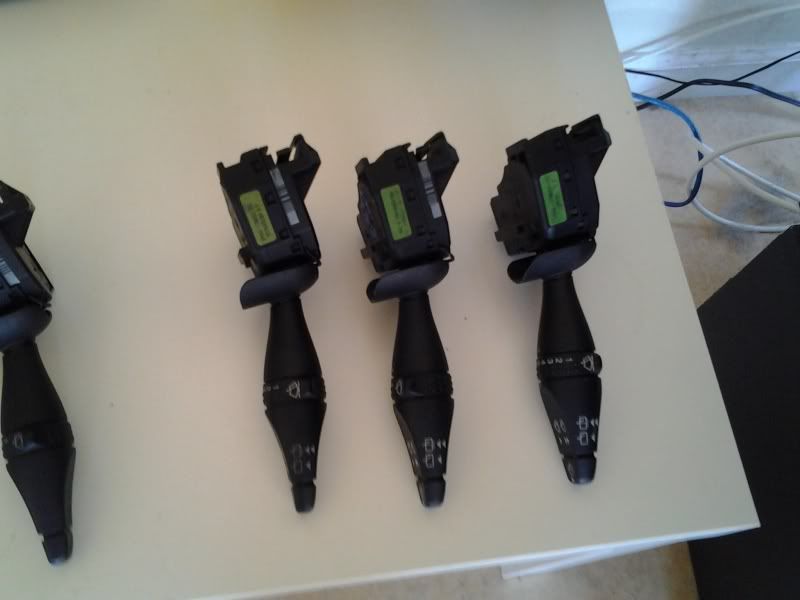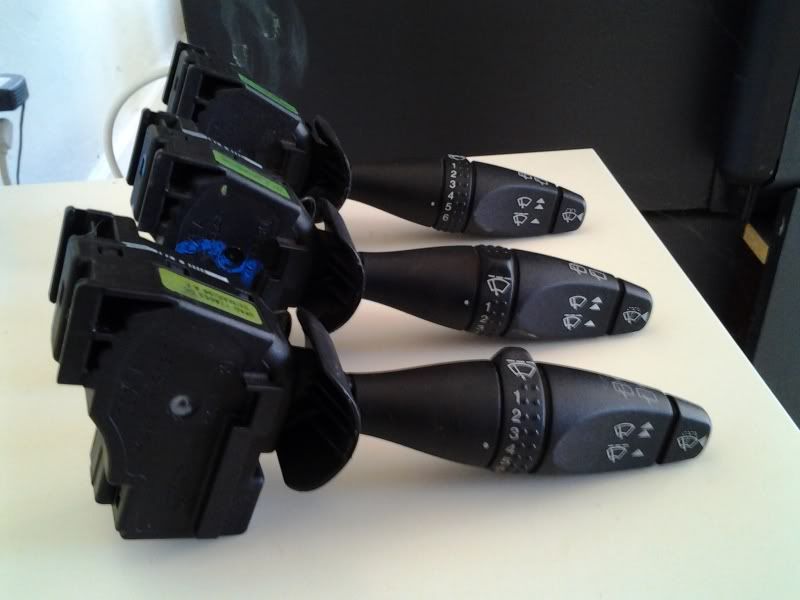 My email is:
jay.el.emx2@gmail.com
I won't be checking that too often though, so PM is the best way to get ahold of me...
Switches are in San Diego, CA (will meet locally if you are near).