I've long sold my 01' Focus SE Wagon, but I have some Focus parts laying around still in my garage. I took photos of them yesterday & figured i'll list them here.
Quick List, scroll down further for descriptions/pictures/prices: focus gauge cluster w/tach, 2 blower motor resistors, 1 blower motor fan assembly, 2 focus starters for automatic zetec, stereo install kit w/harness, internal spring compressor
1: 00-07 Focus Gauge Cluster w/tachometer. Used it on my car for awhile. I'm not 100% sure what mileage it has but it is somewhere between 122-130k. Works perfect. $50 shipped via paypal.
2: Blower Motor Resistor. My blower stopped working so i bought the entire assembly from a junkyard, turns out it was this stupid resistor behind the glovebox. I picked up 3 while i was at the junkyard to make sure one worked. I tested these 2 when I installed mine. These things sell for like $60 new from autozone/advance auto. $20 shipped each (one is blue one is white)
3: Blower Motor / fan assembly for 00-07 focus. Pulled from a 70k mileage 2007 model, tested it & it worked. I don't need it since my existing fan worked fine, turned out the problem was the blower resistor. $40 shipped.
4: 00-07 Focus Starter. Pretty sure these work on Automatic-transmission models only, but not sure. One is from an 07' with 70k miles, the other is from an 05' SE with 90k miles. They are tested & work good. $60 shipped each
5: 00-07 Focus Stereo install kit w/wiring harness. Metra brand i believe. It includes all you need to put a single-DIN aftermarket stereo in your dash!! SOLD
6: Internal spring compressor for installing rear springs. I had to buy this for $60 just to install the lowering springs on m ycar. It fits INSIDE your spring & can be slipped in through the control arm hole. I cut it short so it would compress the spring enough to fall out. $25 shipped. NO PICTURE of actual item, but it looks like this: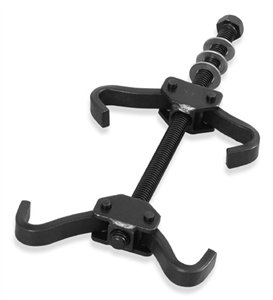 PM/Reply/AIM me (shaeet) if interested in anything. Thanks guys!