Ok the quality of the pictures are horrible as my camera is broken... Had to use my phone but here is a quick how to.
On the driver side of the trunk there are some holes that you can wedge the long wire through and get as close to the side of the trunk as possible as you will be hiding extra wire over behind the lining.
Attach the LED brick to this area with the 3M tape on the back and run the next run through this hole.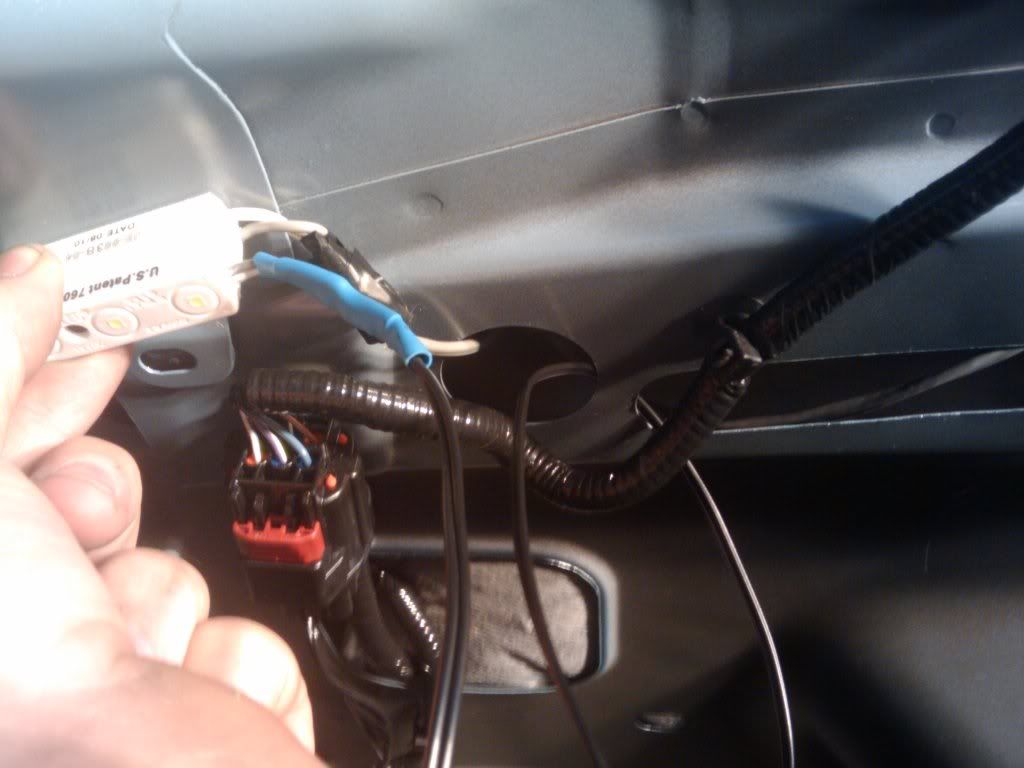 Go past the next cross bar and drop it down on the opposite side of the bar loop it back on itself stick the brick and continue above the rail to the next bar where you repeat.
The last brick will be a little tricky and requires some fishing but go through here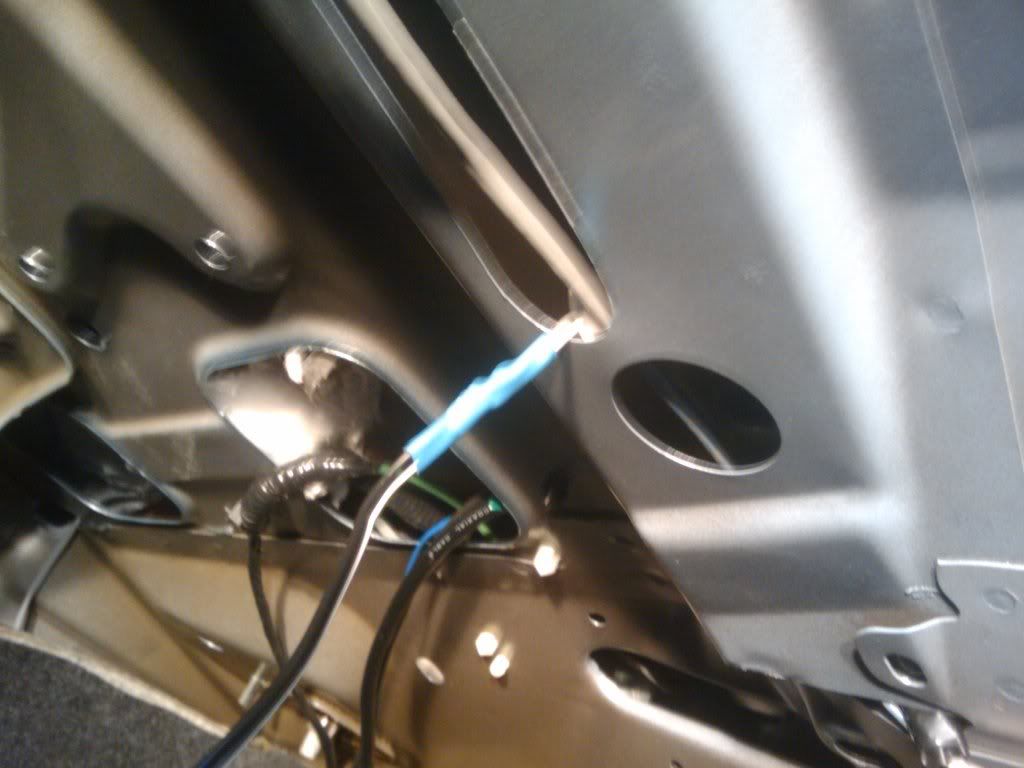 and come out here
then stick here
---------------------------------------------------------------------------------------------------
Next is the wiring part, DISCONNECT THE BATTERY!!! Serious I know it seems silly to have to say this but I DID blow a fuse while soldering my cars kit. If for whatever reason you do blow the fuse it's the "Battery saver fuse."
Anyway once the battery is disconnected remove the plug from the mount andcut the factory plug free, I like as close as possible so I have more wire to work with but it's up to you. Then pull the wire free from it's mounts on the rear of the trunk. (Don't have that pic yet as mine is done already.)
strip the wire back on the trunk wire to expose about 1/4-1/2 inch of the wire and then repeat on the LED strand. Take the provided colored shrink tube and run it over both wires then take the clear shrink tube and place it over the positive wire and slide them down out of the way. Then twist the positives together and fold them flat against the wire.
Push the clear shrink tube over the positive wires and apply fire. Be careful not to set anything on fire in the trunk, the tube will shrink tight over the wire thus making the connection good.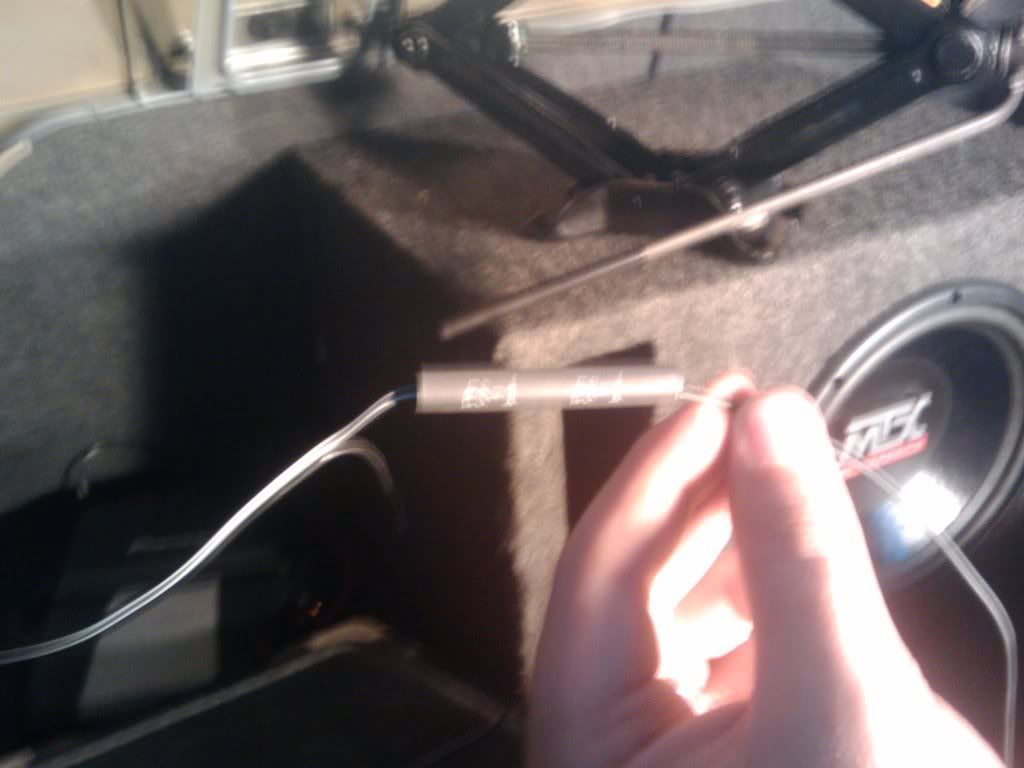 Then take the ground wire from trunk and LEDs and twist them together and slip the colored tube over both wires and apply fire.
----------------------------------------------------------------------------------------------------
I know it's quick and messy but I will have a better how to up as soon as I do a local members install, that and I should have a camera that actually works, and some one to take the pictures instead of me.
-VonKrause-