Can't find these anymore!
Polished aluminum billet high capacity/flow fuel rail for Zetec 00-04.
Great shape. Include stainless case pressure gauge of unknown functionality. Looks awesome as is or put it on the high speed buffer for full show shine.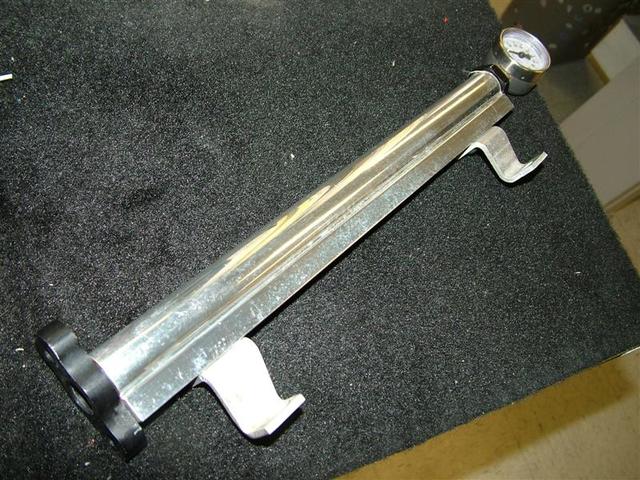 $75 FREE SHIPPING to the lower 48 states!!!!!!!!
We are located in the far NW suburbs of Chicago. Local pickup ok.
We accept cash, Visa, MC, Discover and of course paypal.
Due to the rock bottom pricing these are of course first come, first served and are as-is. No returns or exchanges of ANY kind. First to PAY for a part gets it - no dibs. Want to ensure it's yours? Paypal to: orders at massivespeedsystem com NOW!
Showroom/pickup hours are 8-6 M-F, call ahead to assure your part is still here tho. 815-675-1822
email -
kt@massivespeedsystem.com