Here for sale I have a SVT rear brake kit. This kit is great for someone wanting to upgrade those dreadful drums. I'am pretty sure we all know what the SVT brake kit is so here are some pictures. Also this kit will be priced according to the amount of time I spent preparing the parts. i took all the brake parts for the rear and media blasted them and prepped them for paint then painted with High Temp paint. The colors are very OEM looking because i did not want anything flashy. I have not installed this so the parts are still brand new looking. I also have brand new glide pins and dust boots for the calipers that will go with the kit. Along with brand new bolts to bolt the hub to the subframe. Well enough talking here are the pictures.
Person selling: Me(Jshbaseball)
Location: Woodbridge, VA
Item: SVT Rear Brake Kit
Price: $400 O.B.O + Shipping (around $35) and Paypal Fees
Contact: PM or PM for Cell Phone Number
Media Blasting machine I used:
A little before and after media blasting: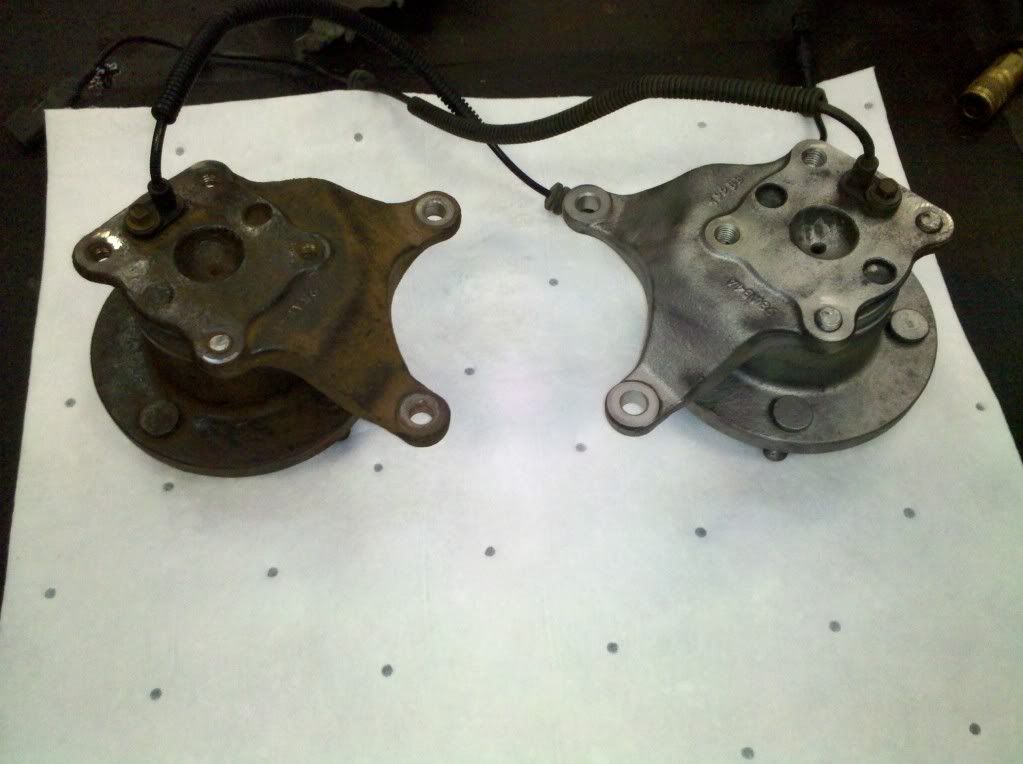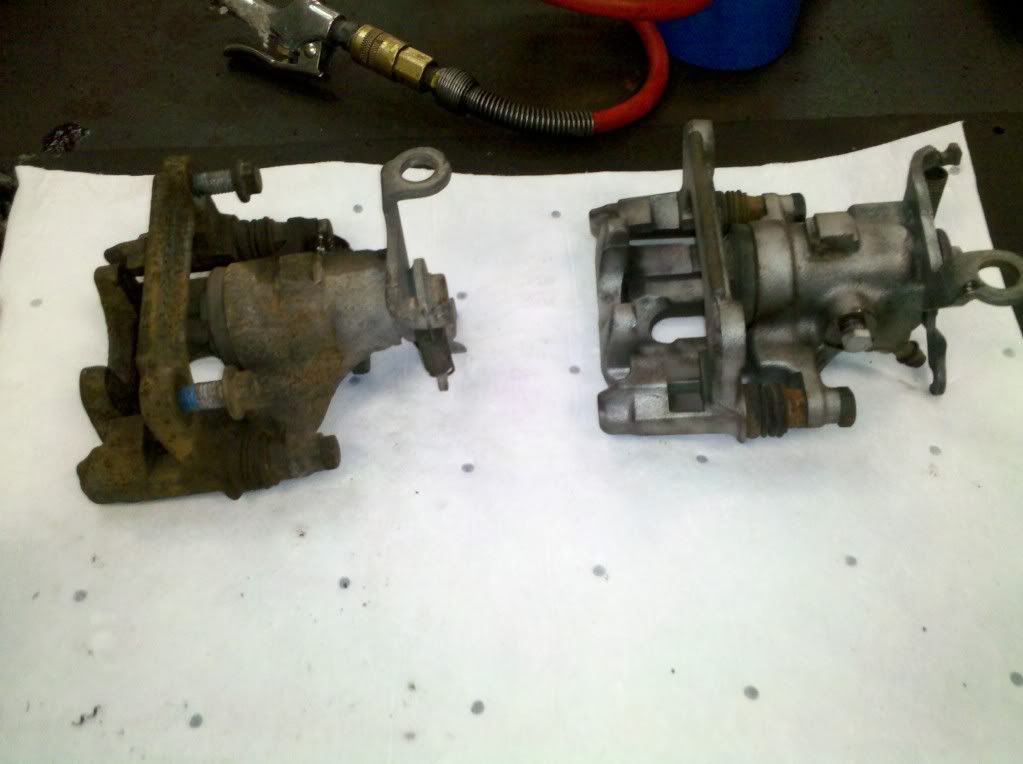 Now a picture of them after being painted.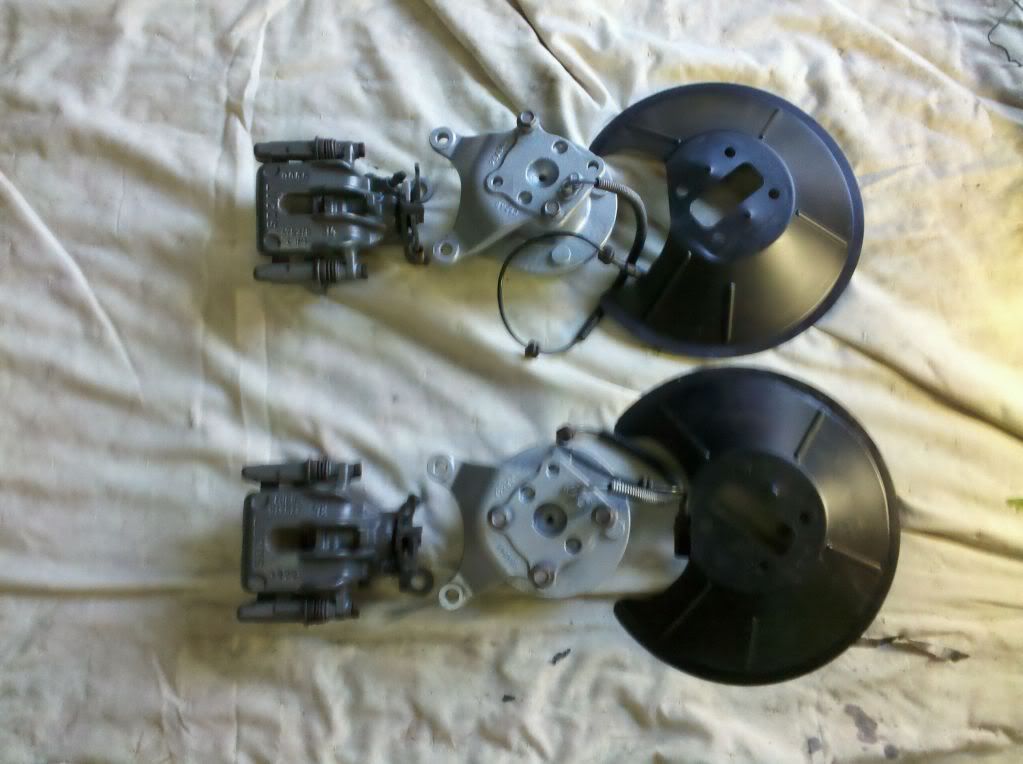 Again Like I said this kit is priced due to the time that it took me to clean and prep and paint these parts as well as the NEW parts such as the dust boots, glide pins and bolts. The price is OBO and all reasonable offers will be considered.
Thank You!
Joshua